TWC IT Solutions:
Acceptable Usage Policy
TWC IT SOLUTIONS ACCEPTABLE USE POLICY
Introduction
This Acceptable Use Policy ('AUP') sets out the rules that apply when you use the systems, services and equipment provided by TWC IT Solutions Limited ("TWC") in connection with the services.
This AUP forms part of the Agreement ('Agreement') between you ('you' 'your') and TWC ('us', 'we', 'our').
We may amend or substitute this AUP at any time. Please check this AUP from time to time to check whether it has been amended or substituted. Your continued use of the TWC services constitutes your acceptance to the amended or substituted AUP.
General

You must not use TWC's services:
* for any unlawful purpose or in any way which is to the detriment of other internet users;
* to send, receive or store any material which is offensive, indecent, defamatory or menacing (as reasonably determined by TWC);
* to cause annoyance, nuisance, inconvenience or needless worry to, or interfere with the rights of, any other person;
* to perform any illegal activity;
* to break, or try to break, the security of anyone else's equipment, hardware or software;
* deliberately receive, use, own, post, transmit or publish obscene material;
* to use any Internet Protocol (IP) address that TWC has not assigned to you. You may not use the internet connection we provide to harm the service of another internet user or impersonate another user, whether on our network or external to our network. You acknowledge that we may change your Internet Protocol (IP) address from time to time without giving notice unless you have purchased a fixed IP address from TWC;
* to send, receive or store any material which infringes copyright, trademark or other any other intellectual property law;
* to upload, post, publish or transmit any information or software that is protected by copyright or other ownership rights without the permission of its owner;
* to knowingly transmit any data, send or upload any material that contains viruses, Trojan horses, worms, time-bombs, keystroke loggers, spyware, adware or any other harmful programs or similar computer code designed to adversely affect the operation of any computer software or hardware;
* to run open mail relays or open web proxies or similar services that can allow unknown third parties to use your connection for (possibly) commit unlawful acts without your knowledge or control;
* to modify identifying network header information in order to deceive or mislead.
In addition to the Agreement, you must use the services in accordance with all applicable laws.
Email
You cannot use any TWC service to:
* send duplicative, unsolicited e-mail messages (commercial or otherwise), or to collect the responses from unsolicited email;
* send an offensive, indecent, racist or harassing message to another user of the Internet, including any message which is offensive to people on the grounds of gender, race, colour or religion;
* send messages for the purpose of fraud and/or with the intention of committing a criminal offence;
* send unsolicited promotional or marketing material; or
* chain letters or pyramid selling schemes.
You must ensure that your use of mail does not adversely affect the proper functioning of TWC's systems, including where mailboxes:
* receive large volumes of undeliverable mail;
* have forwarders set to other mailboxes where mail cannot be delivered or have forwarders or auto-responders that generate circular loops.
* If you run a mailing list using our services, you should comply with Linx Current Best Practice. You are responsible for keeping records to show that each subscriber has given their consent to their inclusion on the mailing list.
Internet Access
You must not and you must ensure that your end users do not use your Internet connection, or allow or enable another person to use your Internet connection, to:
* attempt network scan, denial of service attack or any other possible hacking activities; or
* send any email that breaches section 2 of this policy.
You must not and you must ensure that your end users do not use our services to send data which has forged addresses, or which is deliberately constructed to adversely affect remote machines. You must not configure your PC as an open relay system.
You must ensure that any system you connect to the Internet conforms to all applicable Internet Engineering Task Force (IETF) standards.
Servers
Where TWC provides you with dedicated access to a server, you are responsible for the activities and security of the server. Where you have purchased a security service from TWC, TWC shall only be responsible for the security measures described in your contract.
TWC may disconnect your server where:
* it is used to interfere or attempt to interfere with the service of others (including such use is result of virus infection);
* TWC reasonably believes that the server has been compromised; or
* where there is a sudden increase in the server's use of network capacity which impacts other servers on the network.
Suspension and Termination
The Agreement you have with TWC requires you to comply with this Acceptable Use Policy. If you do not do so, TWC may suspend or terminate your service.
TWC may run manual or automatic system tests (including scanning for open mail relays or unsecured proxy servers) to assess compliance.
Although TWC reserves its right to immediately suspend or terminate services which have been used in breach of this policy, provided that the breach does not require immediate remedy, TWC will usually contact you during business hours to  inform  you of the actions needed to resolve the issue before it suspends service. Otherwise, if urgent action is required, TWC will contact you after suspension to advise what actions you need to take to rectify the situation.
Restoration of any and all services suspended as a result of breach of this policy will be considered on a case-by-case basis. TWC will not restore a service where there is history of similar misuse:
You are responsible for keeping your contact details with TWC up to date. Where TWC is unable to contract you at an address you have given, it will address any email correspondence to 'postmaster' at your domain address/es.
Internet Watch Foundation
TWC abides by any 'notice and take down' recommendations communicated to TWC by the Internet Watch Foundation.
Reports
Please send reports of any suspected breach of this Acceptable Use Policy to:
Charles Atlas
"PRIVACY IS NOT AN OPTION, AND IT SHOULDN'T BE THE PRICE WE
ACCEPT FOR JUST GETTING ON THE INTERNET."
IT Awards and Distinctions.
Three distinctions in two years.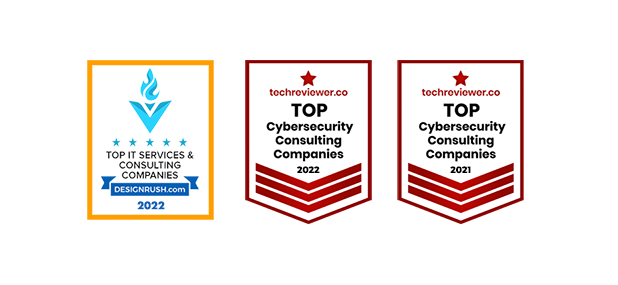 Footer Section
USA SUPPORT OFFICES:
Los Angeles
New Jersey
ASIA SUPPORT OFFICE:
Hong Kong, China
MIDDLE EAST SUPPORT OFFICE:
Dubai, UAE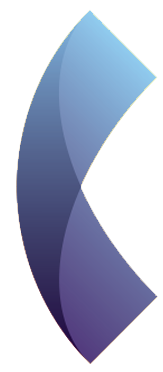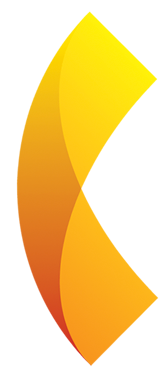 UK HEAD OFFICE:
32-34 Station Close
Potters Bar
London
EN6 1TL