Microsoft Teams Telephony services
Leading Microsoft Gold Partner in London
Contact us
Microsoft Teams Telephony, as part of the Microsoft 365 suite, is an all-in-one solution for secure communication hosted entirely in the cloud. It offers call control and PBX capabilities, enabling users to make and receive phone calls directly from the Teams application using a VoIP or PSTN connection. Microsoft Teams Phone System offers a wide range of traditional telephony features while incorporating next-generation technologies to overcome limitations.
Companies and organizations require a trusted Microsoft partner who can provide high-level Microsoft Teams Telephony services. Our team of Microsoft experts can implement Teams Telephony into your existing setup and transform your business phone system into an enterprise-level unified communications solution. By integrating the phone extension, you can achieve seamless collaboration with customers and colleagues, regardless of their location or device, with just a single click.
Revolutionize your communication on Microsoft Teams with one of London's top-tier IT companies. As a Microsoft Gold Partner with extensive experience in delivering cloud-first communication services, we are experts in integrating your phone system with the Microsoft Teams productivity hub. We can help your company enhance call quality, access business applications, support remote workforces, unify communications, and deploy a cost-effective collaboration system with a flexible pricing model.
How can Microsoft Teams Telephony services help your business
300+ London businesses HAVE PUT THEIR trust IN US.

Microsoft Teams Telephony Can Boost Your UK Business
▶ Modern phone solution: As experts in Teams Telephony services, we can help your business explore new ways of communication using a cost-effective solution that utilizes cloud-based voice calls and offers a wide range of premium call management features.

▶ Support remote workforce: As MS Teams Telephony experts, we can customize all integrations of the cloud-based platform, providing a seamless workflow to any location and device.

▶ Unify communications channels: We excel in Office 365 and Microsoft Teams, and we can combine multiple channels such as chat, video meetings, conferencing meetings, file management, and phone calls into a single unified environment.

▶ Advance call reporting: TWC Teams Telephony services help your business integrate with Microsoft Power BI for advanced business intelligence reporting and analytics to improve customer service and streamline processes.

▶ Virtual telephone system: As experts in MS Teams Telephony services, we can guide you through replacing existing telephone infrastructure and creating a new cloud-based phone system.

▶ Robust Security: Cyber security is one of our areas of expertise. We ensure your telephony system meets the highest cybersecurity measures and apply Teams Telephony security features and protocols, enabling a secure experience and encrypted calls.

▶ Optimized Customers Support: Our Microsoft Teams Telephony services can provide you with advanced insights and analytics on the performance of your call services, allowing you to optimize and deliver a highly responsive customer experience.

▶ Cloud Compliance Recording: We customize your setup to include automatic call recording for both incoming and outgoing calls, specifically for compliance purposes to provide flexibility tailored to your specific needs.
Microsoft Teams Telephony benefits
✓ Microsoft Teams Telephony #1: Remote Flexibility

Microsoft Teams Telephony can help your business support remote work culture with an easy-to-use, scalable and work-anywhere business communications solution including a single phone number across computers, mobile devices, and desk phones.
✓ Microsoft Teams Telephony #2: Customizable Pricing Model
Microsoft Telephony Solutions allows your expenses to adjust up and down as your business grows and offers flexible packages with a shared call pool between users.

✓ Microsoft Teams Telephony #3: Unified Communication Channels
Microsoft cloud telephony, as part of the Microsoft 365 suite, is an all-in-one platform that empowers your teams to efficiently manage their daily work and seamlessly connect with customers, suppliers, partners, and colleagues with
one-click, into a single unified environment.
✓ Microsoft Teams Telephony #4: Unified Locations

Cloud-based MS telephony enables the connection of phone systems across multiple offices and unites teams across locations, breaking down geographical constraints and creating new cross-company collaboration opportunities.
✓ Microsoft Teams Telephony #5: All-in-one Cloud Capabilities
Team Telephony integrates with Microsoft 365 services such as SharePoint, OneDrive, and other Microsoft Office apps enabling collaboration in real-time.

✓ Microsoft Teams Telephony #6: Advanced Call Management
Microsoft Telephony offers call management features including forwarding, call routing, call transfer, voicemails, call queues, auto-attendants, call analytics and reporting to improve call handling.
TWC: Microsoft Gold Partner

As a Microsoft Gold Partner, TWC IT Solutions offers efficient Microsoft Teams Telephony services and Voice solutions with extensive experience in Microsoft's products including Microsoft Azure, Microsoft Teams, Microsoft Dynamics 365. Our Teams Telephony services can help your business replace the traditional phone system and unify communication channels with a flexible pricing model.
Microsoft Teams Telephony Services Offered By TWC
More Info
TWC Microsoft Teams Telephony services seamlessly integrate new telephony solutions with your existing infrastructure, such as phone systems, PBXs, and more to optimize your business setup. Our TWC Teams Telephony specialists ensure that the new phone system meets all your company's requirements, creating a multifunctional solution tailored to your daily needs.
More Info
TWC Microsoft Telephony services include user training that allows your employees to fully exploit the advantages of the features of your new cloud-based phone system. We offer resources, expertise and onboarding training to help your team members become proficient in using Teams Telephony.
More Info
Our Microsoft Telephony services offer ongoing monitoring of the Teams infrastructure and provide end-to-end support to extend your product capabilities. We are dedicated to delivering day-to-day Teams Telephony services and guiding you through a comprehensive set of solutions to ensure you always have responsive support.
Microsoft Teams Direct Routing
More Info
Microsoft Teams Telephony services provided by TWC include Direct Routing, a cost effective alternative that replaces the existing phone system with Teams for both inbound and outbound calls. TWC experts can assist multinational corporations in centralizing voice services with a single provider.
Contact Center Integration
More Info
The TWC expert team provides a fully integrated telephony solution with
Microsoft Teams Phone System, supporting your contact center with advanced features.
TWC experts help your business transform the existing outdated telephony system into a cloud-native system to optimize performance and efficiency.
Microsoft Diverse Solutions
More Info
TWC's MS Teams Phone services provide a comprehensive cloud-based solution utilizing Microsoft 365 products. Our expertise lies in establishing dynamic telephone networks and utilizing the full potential of Office 365 capabilities.
What To Look For In A Microsoft Teams Telephony Partner
➣ Excellent Customer Service:
Your trusted Microsoft Teams Phone services partner should offer excellence in customer service and support. At TWC IT Solutions, you can benefit from dedicated 30-minute on-site bike local support and 24/7 first-line support.
➣ In-depth Microsoft Teams Expertise: Microsoft Teams Telephony experts should have extensive experience in Microsoft products to help you avoid high investment costs and eliminate the complexity of your telephony installation.
➣ Verified Gold Partner: Your Microsoft Teams Telephony provider should be certified as a Microsoft Gold Partner, demonstrating expertise and proficiency in delivering superior solutions across the Microsoft product portfolio.
➣ Training Program: The Microsoft Teams Telephony services that you choose should guide your teams in effectively monitoring, managing, and supporting the platform for maximum utilization and benefits.
➣ Remarkable Track Record: Your Microsoft Teams Telephony experts should have an impressive history in cybersecurity and IT support. At TWC, we have a remarkable NPS score of 90 and we are proud of our experience working with over 300 clients across 400 cities and 23 countries. We hold the title of technology partners and "gold specialist" partners for Windows, Mac, Office 365, Cisco, AWS, OSX, Azure, and Google.  We provide industry-leading SLA and guarantee an initial response time of 10 minutes. Moreover, we offer a written Warranty of Seamless Transition (WST) document, to minimize any potential risks to your business. With our exceptional voice solutions for Microsoft Teams Telephony services, we strive to be a reliable partner to your business.
Book a free Microsoft Teams Telephony session for your business
Teams Telephony is a powerful extension to the features available in Microsoft Teams. However, choosing the most suitable voice solution with different options available such as Microsoft Calling Plans, Operator Connect, CloudUCX, and Direct Routing, can be confusing. We can assist you every step of the way.
STEP 1: SCHEDULE A FREE CALL
Engage in a 30-minute conversation with our Microsoft Phone experts, where you can discuss your business goals and collaboratively customize your cloud adoption plan.
STEP 2: CHOOSE THE OPTIMAL SERVICE
We will present you with an overview of all the available Microsoft Teams Telephony packages and assist you in selecting the one that aligns with your end goal, requirements, and budget.
STEP 3: EVALUATE & MIGRATE
After evaluating your workflows and systems, we will create your cloud infrastructure and initiate the migration process according to your plan and schedule.
STEP 4: MONITOR & ACHIEVE RESULTS
Once your new system is seamlessly operational, you will witness improved outcomes and optimized workloads, while also benefiting from cost savings.
Microsoft Teams Telephony Services Pricing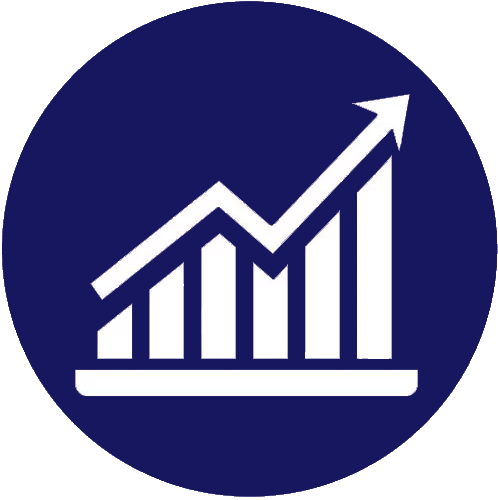 Our Microsoft Teams Telephony Voice services are customized to suit your business needs. Whether you require a Phone System or Business Voice features, our services can be tailored to your needs and to the specific features you wish to unlock.
What our Clients say about us.
"TWC has transformed the way we handle customer calls. It was very important that the new cloud based telephone system was implemented without any impact on our customers. TWC ensured a smooth transition to its leading-edge solution and provided training to enable us to get the best business result in a short period of time"
"TWC has looked after all our UC, collaboration and resilient internet connection needs for a number of years. They continually look to ensure we have the right solutions for our business, whether on premise or Cloud and they've supported us as we've grown. I would have no hesitation in recommending them."
"I have been really impressed by the services provided by TWC IT Solutions. The sales team understood my new office requirements immediately. They put together a comprehensive proposal and made suggestions on how our requirements could be amended to improve the service and reduce costs."
Microsoft Teams Telephony services FAQ
What are Microsoft Teams Telephony services?
Microsoft Teams Phone is a cloud-based telephony system that allows users to make and receive calls directly from Microsoft Teams. It integrates traditional phone system capabilities, enabling communication with landlines and mobile phones through the public switched telephone network (PSTN). As a leading Teams provider, TWC excels in cloud strategy and possesses deep expertise across all Microsoft products. We offer comprehensive support for all telephony features within Teams, including call handling, call transfer, voicemail, and more, ensuring seamless communication through the Teams Telephony features.
Do you need a phone number for Microsoft Teams Telephony?
Yes, you do. But you can keep and manage your existing business phone numbers and use them with Microsoft Teams.
Can Teams Phone replace desk phones?
The Microsoft Teams phone system turns your Microsoft Teams app into a VoIP phone system. That means you can replace your old desk phone setup with a cloud-based phone system integrated in your device.
Is TWC among the best Microsoft Teams Telephony providers in the UK?
TWC stands as a leading Microsoft Teams Telephony provider in the UK, renowned for its exceptional expertise in Microsoft services. The company's team of experts possesses extensive cloud experience and technical proficiency to deliver tailored solutions that precisely align with the requirements of each client.
Can I contact TWC IT Solutions anytime if I have a problem?
Yes, you can! TWC ensures round-the-clock support! Our response is always prompt, backed by an industry-leading 10-minute Service Level Agreement (SLA). Our specialist engineers are available globally, 24/7/365, to provide essential support. Notably, we take pride in being among the few companies in London to offer a 30-minute on-site bike responsive team, ready to handle emergencies efficiently.
What PBX functionalities can Teams Phone support?
Many businesses have transitioned from traditional PBX and VoIP phone systems to adopt Teams calling as their primary communication platform. Teams Phone offers comprehensive support for a wide range of PBX functionalities, including:
IVR (Auto attendants)

Voicemail

Call forwarding

Call transfer

Conference calls

Call queues

Music on hold
How can I get a quote from TWC?
We are happy to answer any questions you have! You can contact us by phone at 08000 248 900, by email at sales@twcitsolutions.com, or by social media on Facebook, LinkedIn, Twitter, or Instagram.
Let's grow your business together.
CONTACT US NOW.
Other Microsoft Business Services we Offer
Microsoft Dynamics 365 Consulting
Microsoft Azure Consulting
Microsoft Azure integration services
Microsoft Teams Consulting
Discover top IT resources & guides.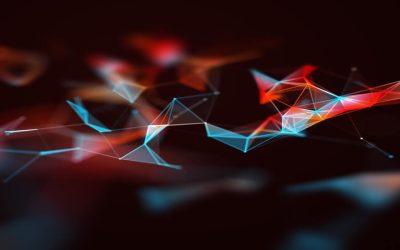 Microsoft Teams Telephony Productivity Hacks: Discover 20 productivity hacks to Supercharge productivity in your small UK business.
Footer Section
USA SUPPORT OFFICES:
Los Angeles
New Jersey
ASIA SUPPORT OFFICE:
Hong Kong, China
MIDDLE EAST SUPPORT OFFICE:
Dubai, UAE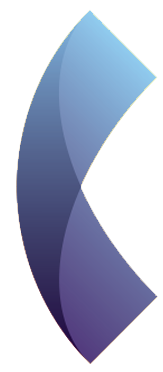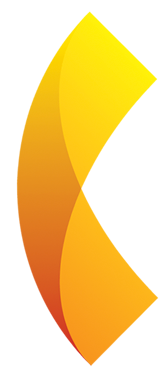 UK HEAD OFFICE:
32-34 Station Close
Potters Bar
London
EN6 1TL