One of the
best Contact Centre solutions providers

in London.
🏆 One of the top Cybersecurity companies of 2022 (Techreviewer)
🏆 One of the top IT companies of 2022 (DesignRush)
✅  Premium Partner of CISCO, MICROSOFT & SAMSUNG Electronics
✅  30-minute London on-bike response IT expert squad
✅  Industry-leading SLA within 10 minutes
✅  Written Warranty of Seamless Transition
✅  Excellent NPS score (90)
One of the
best Contact Centre solutions providers

in London.
🏆
One of the top Cybersecurity companies of 2022
✅  30-minute London on-bike response IT expert squad
✅  Industry-leading SLA within 10 minutes
✅  Written Warranty of Seamless Transition
✅  Excellent NPS score (90)
✅  Premium Partner of CISCO, MICROSOFT & SAMSUNG Electronics
300+ London businesses HAVE PUT THEIR trust IN US.

Contact Centre solutions have become strategic corporate assets, concentrating on agent productivity and maximising sales and service business outcomes. 
Whatever key performance indicators you use to measure the success of your Contact Centre, TWC will help you monitor, manage and maximise it by transforming your Contact Centre into a strategic business asset with an Omnichannel or a Cloud-based Contact Centre solution that uses predictive analytics to lower operating costs and improve business performance.
MANAGED IT SUPPORT SERVICES FOR SCALING SMEs
Contact Centre solutions offered by TWC IT Solutions
More Info
Fully PCI DSS compliant payments for secured financial transactions and services to prepare your business to meet regulatory requirements concerning the storage and handling of client information.
More Info
Establish focused activities with defined milestones to improve sales goals or customer care with features like predictive dialler, whilst optimising your Contact Centre operations.
More Info
Access call queue management features like automated auto-attendant and direct calls based on agent skills, availability to reduce walkaways and increase customer lifetime value.
More Info
Handle customer interactions efficiently via phone, chat, email, text and social media with our Cloud-based Omnichannel Contact Centre solutions from Content Guru or Five9.
More Info
Gain
insights and improve the performance of your Contact Centre with TWC's  inbound and outbound call analytics service.
More Info
Support Contact Centre agents in various geographical locations with virtual solutions from world-renowned vendors like Microsoft or Cisco.
Contact Centre solutions – Key Benefits
✓ Provides instant recovery:
With a Disaster Recovery service, your assets are regularly backed up and stored in the Cloud. Instead of aiming to restore lost data from a physical location, your business can simply download it from the internet, saving you all the hassle and disturbance that may have been caused.
✓ Geographically adept: One of the most significant benefits of a Virtual Contact Centre is that it can be set up anywhere and be accessed by anyone. It can support agents over multiple geographical locations.
✓ Affordable service: Outsourcing Contact Centre operations has several financial advantages. With employees working from home, travel expenses are reduced and the need for a physical office is minimised. Due to the additional Cloud support, the budget spent on IT maintenance is also optimised. 
✓ Easy management: The easy-to-use Contact Centre applications from vendors including Microsoft, Cisco, Content Guru, Five9 or Puzzel enable you to manage all incoming calls and messages without disruptions, whilst maintaining staff productivity and consistently delivering excellent customer service
​
✓ 24/7/365 support:
Establishing a relationship with an IT solutions provider will result in any maintenance issues being resolved immediately. With this additional IT support, you can focus on the core productivity of your operation, whilst experts take care of the rest.
✓ Scalability per your needs: Since a Virtual Contact Centre is hosted in the Cloud, it gives flexibility in terms of increasing and decreasing demands in line with your company's growth by adding new technologies as they emerge.
✓ Enhanced customer service experience: The Virtual Contact Centre's intelligent voice response feature can handle a significant number of calls, enabling employees to address complex customer issues. After the call is transferred with the initial context already recorded, the agent can solve the problem first-hand, resulting in a smooth customer experience.
​
The pricing models for Contact Centres are different and they depend on a range of factors. In order to determine the cost, the capacity (e.g. the number of agents), the location – whether it's a physical or a Virtual Contact Centre with regulatory requirements, the complexity of the answering set up, response times and flexibility all need considering. Following our initial consultation, we will advise you on the type of Contact Centre solution that suits your requirements best.
Contact Centre Solutions FAQ
What is a Contact Centre?
A Contact Centre is a central software responsible for handling all customer interactions for a business through agents. Compared to traditional call centres, it oversees a whole range of services, including chat-bots, call recording, automated and interactive voice responses, social media monitoring and speech analytics.
Why is TWC among the best Contact Centre solution IT providers in London for SMEs?
During the past ten years, we've successfully
assisted over 300+ SMEs across seven different sectors
. This has equipped us with the expertise to advise and match businesses with the right level of support, resulting in greater efficiency, productivity, improved customer service and enhanced reporting metrics.
How do you set up a Contact Centre?
The process starts with a consultation to acquire all necessary information to complete an installation, such as the number of people on a network, location and current inventory. After the initial conversation, we set up the Virtual Contact Centre (VCC) software and manage the entire life cycle of VCC implementation remotely, whilst guiding you throughout the whole process.
I work from home. Can TWC set up a Contact Centre at my home?
Yes, of course. Our Contact Centre software is the ideal solution to connect agents across multiple locations or employees working from the comfort of their own home. Whether you require an Omnichannel solution or a Virtual Contact Centre solution, we can help you enjoy a smooth call centre experience.
Which are the Contact Centre service providers that TWC IT Solutions works with?
Over the years, we established relationships with world-class providers such as Cisco, Microsoft Teams, Content Guru or Five9 to provide the highest communication standards for our clients, regardless of their location or business model.
Does TWC offer Cloud Call Centre solutions as well?
Yes, we do. To respond to the growing trends and the accelerated Cloud adoption, our range of Omnichannel and Virtual Contact Centre solutions are entirely Cloud-based. These cost-effective applications eliminate the need to have a physical location, whilst saving the budget spent on hardware maintenance with additional Cloud support.
Does TWC include Contact Centre solutions within the TWC IT packages?
That's correct. The
IT packages
offered by TWC reflect the current climate and were designed to provide businesses with the necessary tools to strengthen their infrastructure. As such, we made sure that CRM, CTI and CC with features like Click-to-Dial, Call recording, agent management with analytics and AI customer recognition are included in the packages.
Does TWC IT Solutions provide 24/7 support in case of an emergency?
Yes. Due to our presence across several international locations, such as New York, Hong Kong and London, we are able to support our client base 24/7/365, including weekends and bank holidays when required. If your business is located in London, our on-site bike response team service enables us to provide support within 30 minutes, whenever your business requires it the most.
My business is not London based. Can TWC still offer me reliable Contact Centre services?
Absolutely. Your business doesn't have to be in London or in the UK in order to have a Contact Centre set up. A range of solutions offered by TWC are virtual; therefore, a physical location is not needed. Instead, a Contact Centre can be installed, managed and maintained entirely remotely.
Which areas do you serve?
TWC IT Solutions provides high-quality Contact Centre and comprehensive IT services to the regions listed below:
I'm interested in receiving a quote from TWC. What are the next steps?
You can get in touch with us by calling 08000 248 900, where one of our agents will assist you immediately. You can also send us a message via 'Quick Quote', drop us a message in our chat or find us on social media, including Twitter, LinkedIn, Instagram or Facebook and one of our agents will be happy to help.
Let's grow your business together.
CONTACT US NOW.
Discover top IT resources & guides.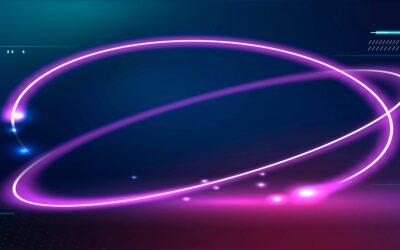 According to SmallBizGenius, the global market value of call centres is estimated to reach £428 billion by 2027. In this article, we compiled key global and UK statistics to highlight why contact centres continue to serve as front doors that welcome customers in 2023 and beyond.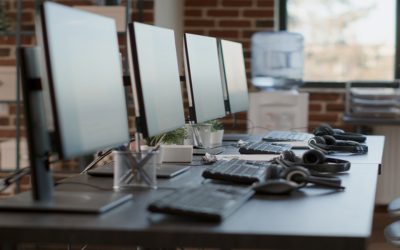 Small Business IT Support: read here The ultimate guide -criteria and key actions included- to selecting the best UK IT support provider for a Small Business.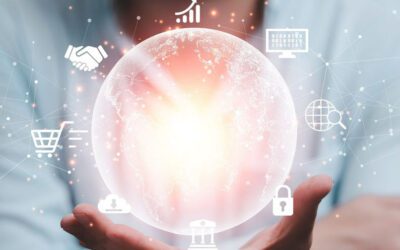 Key Technology Trends in Retail in the Post-COVID-19 Era After intense turmoil over the last two-plus years of the COVID-19 pandemic, key technology trends in retail are beginning to emerge. Much of shopping migrated online during the...
IT Awards and Distinctions.
Three distinctions in two years.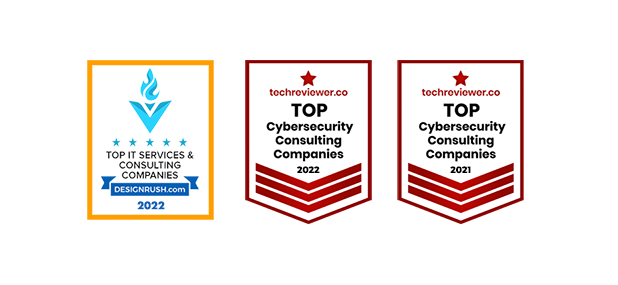 Footer Section
USA SUPPORT OFFICES:
Los Angeles
New Jersey
ASIA SUPPORT OFFICE:
Hong Kong, China
MIDDLE EAST SUPPORT OFFICE:
Dubai, UAE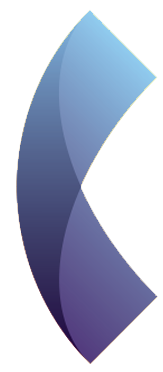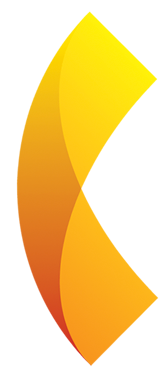 UK HEAD OFFICE:
32-34 Station Close
Potters Bar
London
EN6 1TL