Top-Tier Microsoft Gold Partner in London
Microsoft Business Products
One of the leading Microsoft Gold Partners in London
As a certified Microsoft Gold Partner in the UK since 2011, TWC offers and supports the full Microsoft suite of solutions from Azure Cloud migration to full Remote Working solutions, such as Teams telephony and Office 365 migration.
Benefits of partnering with a Microsoft Gold Partner for your UK business
Choosing to partner with an experienced Microsoft Gold Partner, like TWC, means that your business has access to the following key benefits:
> Microsoft Gold Partnership is one of the highest status available: The requirements of becoming a Microsoft Gold Partner are indeed very strict – there are many necessary parameters of adherence as Microsoft only affords this standard to the very best companies in the market. 
> Highly trained team on industry-leading IT solutions: Microsoft offers leading solutions to businesses of any size, worldwide. TWC has over a decade's in depth expertise of implementation, migration and support of Microsoft solutions to provide a reliable and responsive 24/7 support as and when needed.
> Get the latest Microsoft features, first: Microsoft Gold Partners have early access and special privileges to receive the latest products and services of the tech giant. Partnering with us will enable your business to take advantage as well.
Why to choose TWC as your Microsoft Gold Partner
NPS Score = 90
It is our passion to continuously evolve and improve our services towards our clients. This is why we ask them to evaluate us and so far their reviews have given us an excellent NPS score (90=excellent), based on the well-known system created by the
Bain & Co consulting firm.
Industry-leading SLA
In case you need to get hold of us, here at TWC we send initial feedback within
10 minutes. Does your current provider
offer that?
Seamless Transition
Since 2011 we have served hundreds of clients and hundreds of IT projects.
We can guarantee you a smooth and seamless transition from your
current service provider to us.
Microsoft Business Consulting services:
Most Popular Microsoft Business Services in the UK:
What our Clients say about us
"TWC has transformed the way we handle customer calls. It was very important that the new cloud based telephone system was implemented without any impact on our customers. TWC ensured a smooth transition to its leading-edge solution and provided training to enable us to get the best business result in a short period of time"
"TWC has looked after all our UC, collaboration and resilient internet connection needs for a number of years. They continually look to ensure we have the right solutions for our business and they've supported us as we've grown. I would have no hesitation in recommending them."
"I have been really impressed by the services provided by TWC IT Solutions. The sales team understood my new office requirements immediately. They put together a comprehensive proposal and made suggestions on how our requirements could be amended to improve the service and reduce costs."
Discover top Microsoft resources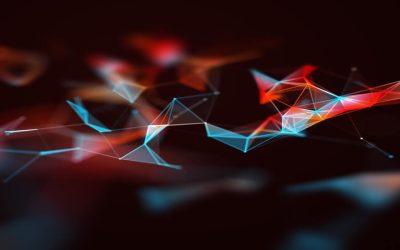 Microsoft Teams Telephony Productivity Hacks: Discover 20 productivity hacks to Supercharge productivity in your small UK business.
FAQ for Microsoft Business Products
What is the Microsoft Partner Network?
The Microsoft Partner Network (former Microsoft Partnership Programme) is a B2B programme launched by Microsoft in 1992, to promote its business services via partnering with vendors, service providers and third-party companies. The programme has three tiers (Member, Silver and Gold) and counts more than 64,000 partners throughout the world.
Does TWC offer all the available business solutions of Microsoft?
As a certified Microsoft Partner TWC can help your company implement any of the services and products Microsoft offers for businesses. Some of our most popular Microsoft products are MS Teams and Microsoft Azure Cloud Computing Services, which are among the leading cloud computing and remote working solutions worldwide.
Does TWC offer 24/7 support in Microsoft solutions?
At TWC we are committed to treating each and every new client like our first. Our values lead us to be a 24/7/365 team player for our clients, enabling them to focus on their growth and what they do best. To instil further confidence, we offer initial feedback within 10 minutes as an SLA.
My company is not London-based. Can TWC still offer us reliable IT services?
Of course. We operate in three different countries (UK, USA, Hong Kong), globally across three different time zones to offer follow-the-sun support to our client base, 24/7.
Which areas do you serve?
How smooth will be the transition?
We have completed hundreds of IT projects since 2011, so we know that one of the most important considerations for any companies when switching partners is the impact it will have on its business, operations and customer experience. Our duty is to support our clients – as such, we guarantee a seamless and smooth transition from your current service provider.
Other Microsoft Business Services we Offer
Microsoft Dynamics 365 Consulting
Microsoft Teams Consulting
Microsoft Azure integration services
Microsoft Teams Telephony services
Footer Section
USA SUPPORT OFFICES:
Los Angeles
New Jersey
ASIA SUPPORT OFFICE:
Hong Kong, China
MIDDLE EAST SUPPORT OFFICE:
Dubai, UAE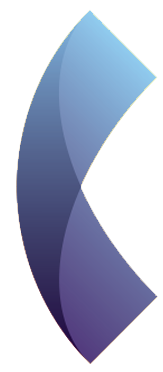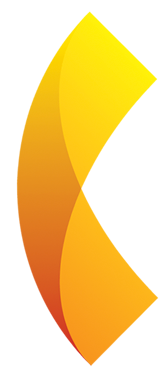 UK HEAD OFFICE:
32-34 Station Close
Potters Bar
London
EN6 1TL