One of the
best Cybersecurity services providers in London.
🏆 One of the top Cybersecurity companies of 2022 (Techreviewer)
🏆 One of the top IT companies of 2022 (DesignRush)
✅  Premium Partner of CISCO, MICROSOFT & SAMSUNG Electronics
✅  30-minute London on-bike response IT expert squad
✅  Industry-leading SLA within 10 minutes
✅  Written Warranty of Seamless Transition
✅  Excellent NPS score (90)
One of the
best Cybersecurity services providers in London.
🏆 One of the top Cybersecurity companies of 2022
✅  30-minute London on-bike response IT expert squad
✅  Industry-leading SLA within 10 minutes
✅  Written Warranty of Seamless Transition
✅  Excellent NPS score (90)
✅  Premium Partner of CISCO, MICROSOFT & SAMSUNG Electronics
300+ London businesses HAVE PUT THEIR trust IN US.

Savvy business owners have long recognised that the data they hold is the lifeblood of their operations. Thus, TWC IT Solutions delivers the very highest security standards in a world of increasing cyber-hacks and data breaches. We implement real-time and forensic analysis through our integrated solutions to directly address your security, compliance and data retention. With our ongoing expertise securing your IT & communications environment whilst instantly responding to potential cyber-threats, TWC creates a safe haven for your business by identifying and fixing issues before they become a problem. The quality of our cybersecurity services was recently recognised and has seen us included among the top cybersecurity companies in London by TechReviewer.
MANAGED IT SUPPORT SERVICES FOR SCALING SMEs
Cybersecurity services offered by TWC IT Solutions
More Info
To offer top-tier security, TWC works with some of the world's most trusted and reliable cybersecurity vendors such as Avast, ESET, Bitdefender and Cybereason. Whether it's fully-automated, integrated trojan, endpoint or ransomware security, we've got IT covered.
More Info
To safeguard against the disruptions of online services caused by DDoS attacks (Distributed Denial of Service), TWC employs advanced monitoring tools to identify and detect threats entering a network. Our automated suite of security services such as a managed firewall, antivirus, network monitoring tools and other technologies mitigate attacks effortlessly on public-facing web services.
More Info
Here at TWC, we guarantee maximum efficiency with our list of leading managed firewall solutions including UniFi, Draytek, Fortinet, SonicWall, Palo Alto and Cisco, providing resilient and robust network security for your business at all times.
More Info
We conduct industry-leading audit services and audit programmes to identify cybersecurity vulnerabilities in any business, including Internal & External PEN Testing, ISO 27001 Implementation or GSX CoCo and CES & CES+. Our highly skilled team of engineers are also accredited with CHECK, CREST and TIGER security clearance.
More Info
Our mobile threat defence platforms are designed to secure and manage modern operating systems and corporate data by integrating context, identity and privacy enforcement, resulting in greater employee capability. MDM software also protects applications running on Android, iOS and Windows Phone.
More Info
TWC's range of in-depth cybersecurity solutions help your business be GDPR ready and compliant by covering Governance, Processes, Security, Data and Communication. We also complete Cloud migration projects to deliver true transparency to the ways your data is managed and held.
Cybersecurity service benefits
✓ Enhanced security posture: Security tools prevent unauthorised contacts from entering your network and accessing valuable data.
✓ Operational efficiency: Managing cybersecurity results in greater information security, optimised business continuity management and company credentials.
✓ Minimised downtime: Implementing cybersecurity solutions can save your business from potential data breaches or cyber attacks, by detecting any intrusion before it causes any harm, therefore minimising downtime and cost.
✓ Reduced regulatory risks: The safety of client data is of crucial importance. Failure to adhere to regulatory and compliance requirements (GDPR) can lead to a substantial fine and reputational loss.
✓ Cloud technology at hands: SD-WANs enable direct access at a remote location by eliminating backhaul traffic. As all Cloud and office traffic goes through a data centre, employees are able to access Cloud-based applications without overloading the core network.
✓ Delivers cost-saving: Choosing to establish a partnership with a Managed Service Provider cuts down on recruitment, training and upfront costs, whilst saving the company from compromised security.
✓ Identified vulnerabilities: An IT solutions provider will guide and assess your business' cybersecurity strategy and develop an action plan addressing potential risks that could harm your business.
Cybersecurity services Pricing
The cost of our cybersecurity solution depends on the size of your business and the variety of the services required. We offer a free consultation to discuss any requirements in great detail and provide a bespoke roadmap that reflects the best technologies available in the most cost-efficient way.
Cybersecurity services FAQ
What is cybersecurity?
Cybersecurity is the implementation of technologies and processes to safeguard computer systems, networks, devices and data from cyber threats of any kind. These practices aim to reduce the chances of information disclosure, theft, hardware or software damage, disruption of the services – all of which can have a substantial financial impact on a company.
TWC IT Solutions is providing a free Cybersecurity Business Training program, which offers businesses the opportunity to acquire the necessary knowledge to safeguard against cyber threats. By registering for the program, businesses can gain access to valuable cybersecurity insights and learn key actions required to prevent and mitigate cyber attacks.
What are the types of Cybersecurity?
Cybersecurity can be categorised into the following groups:
Cloud security

Critical infrastructure security

Network security

Internet of Things (IoT) security

Application security
A company should create a thorough plan incorporating all of the mentioned categories to cover its bases.
Why is TWC among the best cybersecurity service providers for an SME in London?
We have been trusted by over 300 companies across multiple industries worldwide. Our in-depth knowledge gained from our decade of global IT infrastructure experience enables us to provide tailored support for any SME along with an industry-leading SLA and our Warranty of Seamless Transition document for new client migration. You can read more about how TWC is different from the rest of the 
IT services companies in London here
.
Does TWC IT Solutions provide managed cybersecurity services?
Yes, our range of managed cybersecurity services includes implementing and remotely overseeing a Managed Firewall, providing multi-factor authentication for strengthened security, VPN configuration, carrying out Endpoint Security & Antivirus installation and Mobile Device Management.
Does TWC offer cybersecurity compliance services?
Absolutely. Here at TWC, we not only make sure that the services you receive are up to the highest security standards, but we also advise you on how to host and process your data to be compliant with the General Data Protection Regulation across the whole of your organisation to avoid hefty fines and reputational damage.
Can TWC IT Solutions develop my company's Cybersecurity strategy?
Of course. During our initial conversation, we get to know your business and your requirements. Based on this, our specialist engineering team offer you tailored feedback about the most suitable solutions in line with your company objectives to strengthen your cybersecurity posture. Additionally, one of our 
IT package
s may be more suitable for your business, as a safe, reliable and cost-effective IT strategy.
Does TWC offer 24/7 support in case of an emergency (data breach etc.)?
Definitely. To provide the best possible support to our client base, we opened offices globally and now provide round-the-clock support from New York, Hong Kong and the UK, 24/7/365, including weekends and bank holidays. This makes us one of the most efficient IT solutions providers available.
Are TWC's Cybersecurity experts certified?
Yes, as mentioned above, all of our cybersecurity specialists own industry-leading certifications and have an average of 15 years of experience in the industry.
My business is not London based. Can TWC still offer me reliable Cybersecurity services?
Indeed, your business doesn't have to be in London. The cybersecurity solutions TWC provides can be implemented and managed remotely with an onsite emergency presence when needed.
Which areas do you serve?
I'm interested in receiving more information from TWC. What are the next steps?
Please submit a form via our Quick Contact page or, call us on 08000 248 900, or alternatively, reach out to us on any one of our social media platforms to discuss any questions you may have.
What is a Cybersecurity Service Provider?
A Cybersecurity service provider is a third-party company that offers security services to help protect a business' assets from potential cybersecurity risks.
How do I choose the best Cybersecurity Service Provider?
You must exercise extreme caution in order to make the most suitable decision for your organisation's cybersecurity. You should consider several factors, including the technical support offered and the cybersecurity expertise of its staff. Working with knowledgeable and experienced people is essential. The quality of integration and the availability of managed cybersecurity services are additional factors to take into account.
Let's grow your business together.
CONTACT US NOW.
Discover top Cybersecurity resources & guides.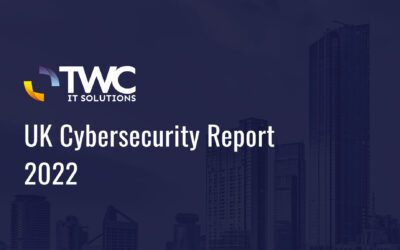 The UK Cybersecurity Report 2022 analyses the UK cyber landscape with a particular focus on the most hazardous​ cyber attacks that businesses encountered since 2006.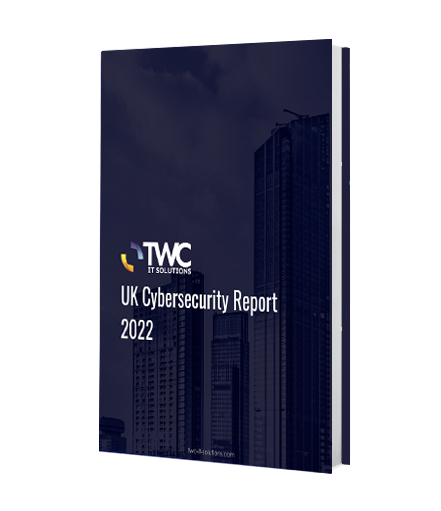 FREE EBOOK:
UK CYBERSECURITY
REPORT 2022
Key Insights from the analysis of the most significant cyber attacks in the UK between 2006-2022. A vital resource for any UK company.
✅ The 200 most significant UK cyber attacks analysed
✅ Most affected industries
✅ Types of the most commonly exposed data
✅ 13 insightful charts included
✅ 16 factors per case processed
IT Awards and Distinctions.
Three distinctions in two years.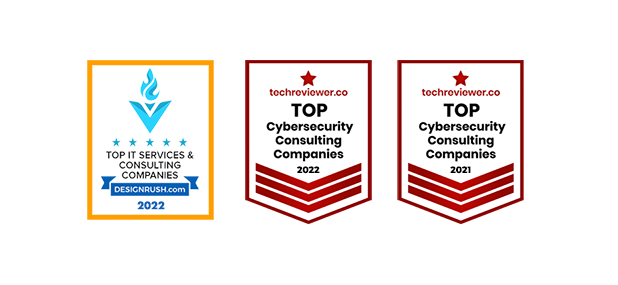 Footer Section
USA SUPPORT OFFICES:
Los Angeles
New Jersey
ASIA SUPPORT OFFICE:
Hong Kong, China
MIDDLE EAST SUPPORT OFFICE:
Dubai, UAE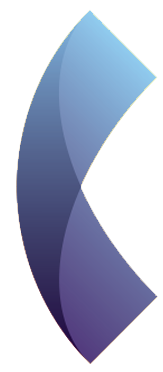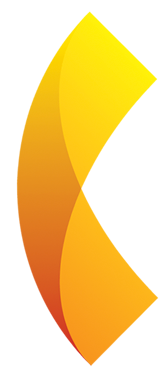 UK HEAD OFFICE:
32-34 Station Close
Potters Bar
London
EN6 1TL