One of the

best
IT support service providers in London.
🏆 One of the top Cybersecurity companies of 2022 (Techreviewer)
🏆 One of the top IT companies of 2022 (DesignRush)
✅  Premium Partner of CISCO, MICROSOFT & SAMSUNG Electronics
✅  30-minute London on-bike response IT expert squad
✅  Industry-leading SLA within 10 minutes
✅  Written Warranty of Seamless Transition
✅  Excellent NPS score (90)
One of the best
IT support services providers in London.
🏆 One of the top Cybersecurity companies of 2022
✅  30-minute London on-bike response IT expert squad
✅  Industry-leading SLA within 10 minutes
✅  Written Warranty of Seamless Transition
✅  Excellent NPS score (90)
✅  Premium Partner of CISCO, MICROSOFT & SAMSUNG Electronics
300+ London businesses HAVE PUT THEIR trust IN US.

Now more than ever, we lean heavily on IT systems to operate, analyse and progress our businesses. So when it comes to IT support, fast, reliable assistance is essential to keep those systems available and performing at optimum level.
North London-based TWC IT Solutions specialise in providing comprehensive IT support services at all levels, from help desk to engineer. We understand that time is money, and delivering strategy, design, and implementation of core IT products with exceptional service is crucial to your business.
MANAGED IT SUPPORT SERVICES FOR SCALING SMEs
IT support services offered by TWC IT Solutions
More Info
24/7/365 technical support and solution to any ongoing IT hardware and software issues remotely or on-site by our specialist team of engineers.
More Info
Planning and delivering effective Cloud-based solutions for flexible file storage and document access such as SharePoint, Azure AD, Datto Workplace or OneDrive.
More Info
TWC monitor your internet connection and react proactively to any errors or outages on the circuits, offering visibility into the health and performance of your network and entire IT system.
More Info
Infrastructure-as-a-service and software-as-a-service provide Cloud-based, off-premises IT resources for both hardware and software platforms such as virtual servers, virtual network connectivity, hosted email, and file storage from industry-leading vendors such as Microsoft, Amazon, and Datto, among others.
More Info
When changing offices, we can assist you with the secure set-up of your new location, including internet circuits, switches, patching, and moving your complete office IT infrastructure to make sure you're up and running in no time.
More Info
Provision and on-site short or long-term placement of IT engineers for project or systems change. IT engineering also includes, but is not limited to, overseeing business applications, sites, frameworks, and IT environments in general.
IT support services – key benefits
✓ Flexible and personalised approach: The scale of support and range of services can be increased or decreased in line with your business growth to make sure you always get what you need.
✓ Optimised data security and business continuity: Data is the bloodline of any business and the larger the network, the more comprehensive security solutions it requires to keep data safe. A service provider can handle cybersecurity, the storage of such data, with off-site data centres or Cloud services.

✓ Increased productivity levels: When your business is in growth mode, your infrastructure will grow with it. Outsourcing some or all of the IT responsibilities will increase overall productivity levels. Instead of IT demands slowing you down, it will allow you to concentrate on the core of your business, while gaining access to all the necessary skills to help your business expand.
​
✓ Affordable expertise: Outsourced infrastructure gives you instant access to a team of fully trained and knowledgeable experts taking care of your remote and on-site IT needs for a fraction of the cost of hiring a salaried professional.

✓ 24/7/365 unparalleled infrastructure support: Availability is one of the most significant advantages of an IT Solutions provider. Besides delivering a 10-minute SLA covering emergency events, they provide immediate remedy for any service interruptions to minimise the chances of potential downtime leading to revenue loss.

✓ Future-proof technology: A Managed Service Provider is always one step ahead of any changes in the industry. The offered services result from careful monitoring and reflect only the latest, most cost-effective technologies to help you get an edge over your competitors.

​
The cost of our IT support services can't be defined in advance, as they're dependent on business size and the variety of solutions required. Here at TWC, we take the time to listen to client needs and encourage them to reach out to discuss any questions they may have, enabling us to design a targeted, bespoke solution.
​
What are IT support services?
IT support services, also referred to as technical support, cover the process of assisting with technology-related queries. At TWC, this includes Cloud design, network monitoring, IT engineering, office move, IAAS, and SAAS (CRM), among others, to ensure your company is operating seamlessly and without any glitches.
What are managed IT support services?
Managed IT support services are information technology services provided by a third-party company. During this contractual agreement, the Managed Service Provider (MSP) accountable for IT issues, performs tasks and handles operation on behalf of a business and delivers services including remote or on-site assistance as required.
Does TWC offer managed IT support services?
Yes, we do. Being a Managed Service Provider (MSP) means that all the services we provide are overseen by our experienced team of specialist engineers. As a result, you can do what you do best, while we take care of everything else.
Why is TWC among the best IT support service providers for small businesses in London?
Throughout their decade-long presence in the global IT infrastructure scene, TWC IT Solutions have assisted over 300+ SMEs across a host of different industries, including finance, recruitment, professional services, charity, legal, retail and media. This has equipped us with adequate experience providing first-class IT support tailored to the client's exact needs. 
We are also among a select few companies to deliver an industry-leading 10-minute SLA, as well as a 30-minute onsite bike response service within Greater London.
Does TWC offer IT support services for those who are working from home?
We help businesses work efficiently from home by offering cost-effective and comprehensive remote user support. This encompasses setting up PC and mobile devices to allow staff to start working seamlessly from home, deploying VPN software to establish secure remote access to business network resources and Microsoft Office applications for immediate productivity. 
We provide solutions to technical support issues by utilising industry-leading remote support tools and can supply a wide selection of appropriate hardware for an ergonomic, productive workspace.
What is the average cost of IT support services?
Unfortunately, we're not able to determine the price of our IT support services in advance as it can be influenced by the size of your business and the scale of services you require. However, we offer a free consultation, and after discussing your IT needs and current situation, we can provide you with a personalised quote to meet your business objectives and help you grow. 
Does TWC include IT support services within the TWC IT packages?
Yes, we do. TWC's IT packages were designed to reflect the current climate and equip businesses with all the necessary tools needed to ride out any global uncertainty. This is why we included a 24/7/365, unparalleled infrastructure support for companies purchasing the Financial or Recruitment IT packages.
Does TWC IT Solutions provide 24/7 support in case of an emergency?
Absolutely. From our initial conversation, throughout the implementation process and beyond, our specialist team of engineers are here to guide and assist you whenever an issue occurs, whether it's remote or on-site. This also includes weekends and bank holidays to ensure your business has the highest service levels at all times.
Which areas do you serve?
I seek IT support services near me but my company is not UK based. Can TWC serve me efficiently?
Yes, of course. We can remotely support your business regardless of location. As a Managed Service Provider (MSP), we're dedicated to offering 24/7, round-the-clock support. With office locations in New York, US, Hong Kong, China, and London, we can be there for you whenever you need us, even on a weekend or a bank holiday, making us one of the most efficient IT Solutions providers of the market.
I'm interested in receiving a quote from TWC. What are the next steps?
There are many ways to get in touch with us. Fill out our contact form, call us on 08000 248 900, drop us a chat message, or contact us via any of our social media platforms, including Twitter, LinkedIn, Instagram, and Facebook. We'd be happy to provide you with all the information you need and guide you further.
Let's grow your business together.
CONTACT US NOW.
Discover top IT resources & guides.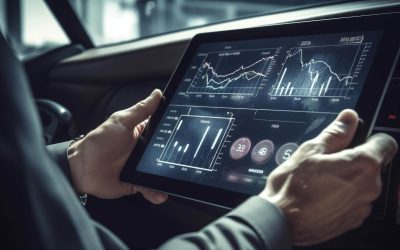 Discover the latest CRM stats for 2023! Stay ahead in business with key trends and data insights. Read now the latest CRM stats.
Microsoft Teams Statistics: Discover valuable Microsoft Teams stats and facts for better collaboration and productivity. Get insights today!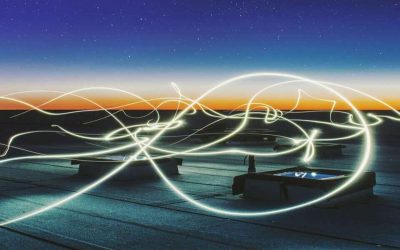 Dive into 40 eye-opening Work from Home statistics crucial for every UK SME. Discover patterns, insights, and the future of remote work!
IT Awards and Distinctions.
Three distinctions in two years.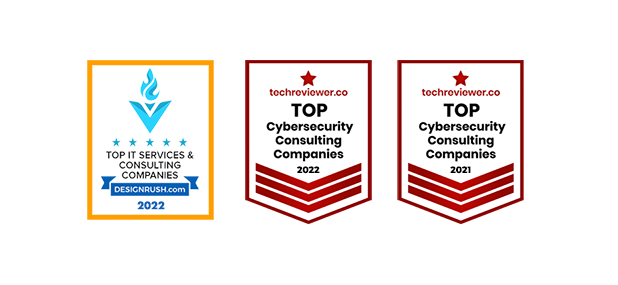 Footer Section
USA SUPPORT OFFICES:
Los Angeles
New Jersey
ASIA SUPPORT OFFICE:
Hong Kong, China
MIDDLE EAST SUPPORT OFFICE:
Dubai, UAE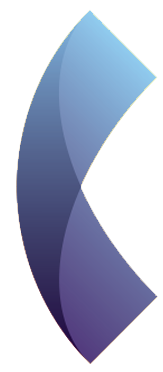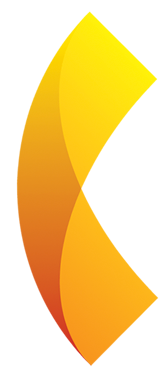 UK HEAD OFFICE:
32-34 Station Close
Potters Bar
London
EN6 1TL