ALL-IN-ONE APPLICATION SUITE
TWC CRM Telephony Integration
IT Support Package for London
✅ Full inter-connectivity between Customer Relationship Management (CRM) and Computer Telephony Integration (CTI) systems for a flawless communication experience across the entire business network.
✅ Manage all call operations with multi-level, cutting-edge client service solutions, including Click-to-Dial, Screen Pop, Call Analytics and Al Customer Recognition.
✅ Achieve sales targets more efficiently and increase customer satisfaction with built-in collaboration features like Interactive Voice Response (IVR), Auto-Receptionist tools and Customer Interaction history.
✅ A competitive, integrated communications package designed by sales and customer service specialists to support the increased demands sales departments are continuing to deal with as a result of the Covid-19 pandemic.
✅ Ideal solutions for small and medium organisations.
The TWC CRM Telephony Integration IT Support Package is a must-have for organisations that demand CTI telephony as part of their business and operational workflow. Whether UK or global, for Salesforce, Bullhorn, HubSpot or MS Dynamics, the integration of Cisco or MS Teams Cloud telephony from a Click-to-Dial, Screen Pop, Call Analytics and AI Customer Recognition perspective is paramount.
300+ London businesses HAVE PUT THEIR trust IN US.

THE TWC CRM TELEPHONY INTEGRATION
IT SUPPORT PACKAGE INCLUDES.
CRM & CTI Telephony
Customer Service Management tools that allow agents to control telephony functions and improve customer interaction and as a result, deliver the highest levels of sales and service at all times.
CRM Feature SetsClick-to-Dial
Improve customer segmentation, engagement and productivity, whilst capturing more customer journey data by utilising Click-to-Dial, Auto-Notes, Call Recording and Screen Pop as part of your CRM.
Call Analytics
A call analytics function delivers greater compliance, tracks business growth and provides real-time insights into business operations,  whilst ensuring user experience is met in all instances.
AI Customer Recognition
Latest intelligence technology that grants proactive service delivery, optimised waiting times and agent availability to enhance customer interaction and engagement across all communication channels.
Managing 'best-in-class'
CRM TELEPHONY applications for over ten years.
TWC IT Solutions has successfully achieved the following KPIs:
Successfully Resolved Tickets
What our clients say about us.
"Being involved in the financial services arena, the scope, development and build of a new website, portal and CRM system within the constraints of both FCA compliance and GDPR regulation was paramount. TWC excelled at all levels, 'hand-holding' throughout the entire process. I would strongly recommend them to any business looking to improve their IT infrastructure."
"SE Labs is a cyber security business that relies heavily on strong internet connections. TWC has been a partner since we started our first London lab and its flexible approach to problem solving is first class.
We run extremely realistic tests on security products and need to emulate many different types of business network. TWC's reliable service has stood up to the challenges posed by our extreme needs. If they can handle us, they can handle anyone!"
"TWC has been integral in our business for a while now, creating a seamless, CRM-integrated Cloud telephony system that adheres to Remedy Recruitment Group's exceptionally high standards. Others should certainly follow our lead and talk to TWC for their infrastructure needs."
"TWC have been a pleasure to work with over several key projects at MyBnk, helping us to meet new technological challenges and providing prompt and useful advice throughout the whole process and beyond."
Let's grow your business together with the CRM Telephony Integration
IT Support Package.
Ask for a quote.
TWC IT Solutions CRM Telephony Integration IT Support Package FAQ.
Does the CRM Telephony Integration IT Support Package include ongoing 24/7 support?
Certainly. After implementing the CRM Telephony Integration IT Support Package, TWC acts as an extension of your own IT department to do what we do best. We actively monitor all networks and applications to provide real-time, immediate solutions should any issues occur – all  supported by a detailed analysis to help stay ahead of any future vulnerabilities. Our 24/7 support function "arms" your business with our decade of experience in managing IT infrastructure across seven different industries.
My Business is not London based. Can I still have the CRM & CTI Telephony Integration IT Support package TWC offers?
Yes, indeed. This is among the key differences TWC offers versus the other available IT packages on the market. TWC's all-in-one solutions packages are especially built to be 100% operational and managed remotely by our team of IT professionals. Therefore, saving resources and providing high levels of efficiency for your business in the long run.
What are the costs for the CRM CTI Telephony Integration IT support package?
As the final cost is greatly affected by multiple factors, even for companies of the same industry (eg. number of employees, existing infrastructure/software/implementation, location), we cannot define specific costs for our IT packages. Please get in touch, let's talk and this can be confirmed in short time.
Do you also offer IT support packages for different industries?
Yes, of course. Even though we have recently launched three targeted packages aimed for the financial, recruitment and CRM CTI industries, this is only the beginning. We are currently working on finding the latest leading applications to 'package' for other industries. Based on our 10-year experience and expert knowledge in the IT field, we are currently developing more IT support packages with the latest technologies, for even more industries.
Footer Section
USA SUPPORT OFFICES:
Los Angeles
New Jersey
ASIA SUPPORT OFFICE:
Hong Kong, China
MIDDLE EAST SUPPORT OFFICE:
Dubai, UAE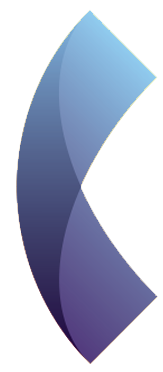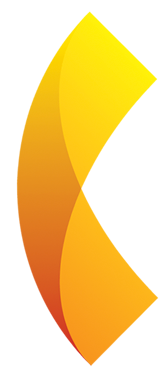 UK HEAD OFFICE:
32-34 Station Close
Potters Bar
London
EN6 1TL