Microsoft Azure, as part of the Microsoft Cloud, is a leading cloud computing platform that assists businesses to build, manage, and deploy applications in the cloud. It offers a vast collection of services, with over 200 products and cloud services designed to bring new solutions. At its core, the Azure platform offers services such as storage, networking, advanced analytics, developer tools, security, and managed database services to meet your business goals, save costs, and enable proactive system management, for long-term success in today's fast-paced business environment.
Microsoft Azure supports businesses across all industries, sizes, and types that are shaping the future and require a reliable Microsoft partner for high-level Azure services. Our team of certified Azure experts can develop cloud-native solutions and Azure-based applications to provide smooth migration, implementation, optimization, security, training, and ongoing support, helping your business overcome complex cloud challenges. 
TWC is a Microsoft Gold Partner among London's top-tier IT companies for Microsoft Azure consulting services. Our Gold Partner status reflects our high-end expertise in Azure cloud consulting services, and we strive to deliver the ultimate cloud experience for your internal teams and external partners. TWC IT Solutions can make the cloud work for you with Azure services and maximize your computing investments.
How can Microsoft Azure consulting services help your business
300+ London businesses HAVE PUT THEIR trust IN US.

Microsoft Azure Consulting Can Boost Your Business
▶
Cloud Strategy
: As MS Azure consulting experts, we can develop a cloud strategy tailored to your business goals, providing adoption, design, and planning services and leveraging Azure cloud services to their fullest potential.
▶ Azure Migration & Setup: We cover your Azure migration needs by moving your workloads, apps, databases, servers, web apps, and infrastructure to Azure strategically, ensuring a smooth journey.
▶ Azure Integration: We excel in Azure integration services, helping your business create new workflows and integrate business processes seamlessly.
▶ Security & Governance: Our TWC Azure experts support audits, security controls, and compliance, including access management, data protection and regulatory compliance. 
▶ Application Development: Our Azure app consulting provides custom software design, development, and architecture services, including Azure Functions, AKS, and Azure DevOps as a basis for your digital transformation.
▶ Application Modernization: With our experience, we can help your team shift on-premises apps to Azure infrastructure or optimize the performance of existing apps, to fully take advantage of the cloud platform.
▶ Storage Solutions: TWC Azure consulting helps your business utilize a cost-effective storage platform to share workloads, archives, business applications, and more.
▶ Data & Analytics Performance:  As experts in Azure services, we can guide you through Azure analysis services and modern data platforms such as Azure Data Lake, Analysis Services, Machine Learning, Data Integration, and Power BI to help your business make better decisions based on real insights.
▶ Management and Governance: We can assist your system administrators and developers to monitor, manage, govern, secure, and protect your business resources in Azure.
▶ Backup and recovery: Disaster recovery is one of our areas of expertise. We ensure disaster recovery solutions to protect your data in every aspect of your business.
▶ Cost optimization: The TWC Azure experts can guide you on how to optimize your Azure platform usage and minimize costs.
▶ Managed Services: As an Azure cloud consultant, we deliver day-to-day Azure managed services such as cloud management, security monitoring, billing, invoicing, and compliance for all your cloud services.
✓ Microsoft Azure Benefit #1: Cost-efficiency​
Microsoft Azure provides several tools and a usage-based pricing model -as it operates with pay for what you use model- that allows businesses to leverage services with flexibility and develop cost-effective processes.
✓ Microsoft Azure Benefit #2: Security & Protection
Microsoft Azure is a trusted platform that combines built-in security tools with cybersecurity systems and policies, including access management, data privacy, and encryption, to ensure the security of customer and employee information, including Azure Active Directory, Azure Security Center, and Key Vault.

✓ Microsoft Azure Benefit #3: Performance & Speed
Microsoft Azure excels in performance with testing processes, speedy deployment and operation, and scalability, supporting even IPv6 workloads.

✓ Microsoft Azure Benefit #4: Development-friendly ​

Microsoft Azure supports a vast range of operating systems, languages, tools, and frameworks, including XML, SOAP, REST, and HTTP protocols, as well as programming languages such as .NET, Java, Python, Kubernetes, and others, such as Azure cognitive services.
✓ Microsoft Azure Benefit #5: Wide-ranging Cloud capabilities
Microsoft Azure provides a wide range of cloud capabilities, including IaaS, PaaS, and SaaS, as well as a variety of tools for data storage, analytics, machine learning & artificial intelligence.

✓ Microsoft Azure Benefit #6: Global Reach
Microsoft Azure offers high availability and redundancy across all its data centres, as it operates in more than 55 regions globally and is available in approximately 140 countries, to deploy your services closest to your users for better performance.

TWC: Microsoft Gold Partner

As a Microsoft Gold Partner, TWC IT Solutions offers efficient Microsoft Azure consulting services based on top-notch Microsoft technologies and extensive experience with Microsoft's portfolio, including Azure, Office 365, and Teams. Our Azure consulting services can help businesses develop and optimize Microsoft-based solutions to drive innovation and growth.
Microsoft Azure Consulting Services Offered By TWC
More Info
TWC Azure consulting services can help your business plan a migration strategy to Azure, reducing the costs of your infrastructure and software development while maximizing benefits. Our TWC experts can define the migration approach using a well-documented roadmap that is based on a financial model and desired outcomes.
More Info
Our Azure consulting services offer ongoing monitoring of the Azure infrastructure, identifying alerts and resolving issues, ensuring an optimized environment, and providing end-to-end support and a business-focused security strategy. TWC experts offer resources, expertise, and training to help businesses become proficient in using Azure.
More Info
The MS Azure consulting services by TWC can help you leverage Azure analysis services and data services to gain insights and extend your product capabilities. The TWC Azure experts guide you through a comprehensive set of solutions essential to turning your data into actionable insights.
Application Development & Architecture
More Info
Microsoft Azure consulting services provided by TWC include guidance on how to use the wide range of Azure tools, including Azure Functions, Azure Kubernetes Service (AKS), and Azure DevOps. TWC experts help your business transform existing applications into cloud-native apps and optimize their performance and efficiency.
More Info
The TWC expert team provides Azure consulting to help businesses navigate a diverse range of cloud-based solutions, including applications, databases, storage, and networking. This encompasses infrastructure as a service (IaaS), platform as a service (PaaS), and software as a service (SaaS).
Backup & Disaster Recovery
More Info
TWC Azure consulting services protect against cyber incidents and ensure that no cyber asset is lost. The level of backup and disaster recovery is challenging to achieve with on-premises environments but can be efficiently deployed with the assistance of our experts.
What To Look For In A Microsoft Azure Consulting Partner
➣ Quick Response Times:
your trusted Microsoft Azure consulting expert should offer responsive and round-the-clock assistance when businesses need it most. At TWC IT Solutions, we take pride in our 30-minute on-site bike response team, ensuring timely solutions to any issues that may arise.
➣ Long-Standing Technical Expertise: the Azure consulting firm should have the technical background, utilize state-of-the-art security technologies, and have skilled professionals who can customize Microsoft Azure to meet the unique needs of your business. They should be able to execute Azure development and migration services while ensuring minimal disruption to day-to-day workflows. 
➣ Proven CyberSecurity Expertise: a Microsoft Azure expert should have extensive knowledge of the platform to establish usage guidelines and secure internal data creating a system for ownership, permissions, and security. TWC IT Solutions has been acknowledged as one of the leading cybersecurity companies in the UK by renowned B2B software services such as Goodfirms, Clutch, and The Manifest.
➣ Manage & Training Program: the Microsoft Azure consulting services you choose should guide your teams in monitoring, managing and supporting to make the most out of the platform.
➣ Verified Gold Partner: your MS Azure services consultant should be certified as Microsoft Gold Partner, demonstrating exceptional technical expertise and a commitment to delivering superior solutions.
➣ Exceptional Track Record: your reliable Microsoft Azure consulting expert should have a remarkable track record in the fields of cybersecurity and IT support. At TWC, we take pride in our experience of working with over 300 clients, across 400 cities, in 23 countries, along with our impressive NPS score of 90. We are entitled as technology partners and "gold specialist" partners of Mac, PC, Windows, Office 365, OSX, Cisco, AWS, Azure, and Google. We provide industry-leading SLA and guarantee an initial response time of 10 minutes. Moreover, we offer a written Warranty of Seamless Transition (WST) document, to minimize any potential risks to your business. With our exceptional Microsoft Azure consulting services, we strive to be a reliable partner to your business.
Book a free Microsoft Azure Consultation session for your business
Microsoft Azure offers the greatest return on investment for your company and can help your business achieve streamlined cloud operations. Whether you want to explore Azure, migrate to Azure, or optimize your existing resources, we can assist you every step of the way.
Step 1: Schedule a Free Consultation 
TWC Microsoft Azure Experts are ready to discuss your business goals and your cloud adoption strategy in a free 30-minute discovery call.
Step 2:  ASSESS AND CHOOSE THE BEST SERVICE
We will present you with all Microsoft Azure packages, and you can choose the one that best supports your end goal and is most suitable for your needs and budget.
Step 3: BUILD AND MIGRATE​
After reviewing your workflow and system, we will work to construct your cloud infrastructure and begin the migration process based on your strategy and timeline.
Step 4: MANAGE & TRACK RESULTS
Once your new system is secure and functioning correctly, you will see immediate results and optimized workloads, while minimizing costs.
Microsoft Azure Consulting Pricing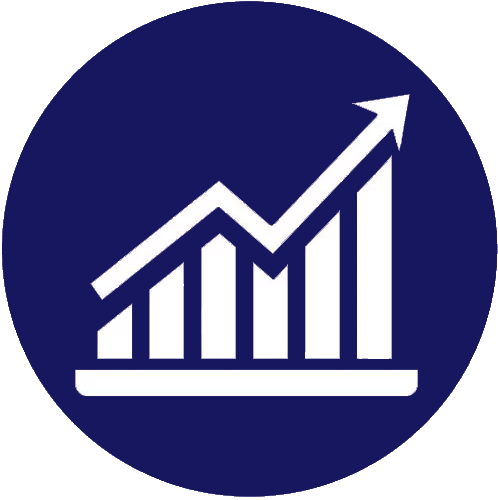 Our Microsoft Azure Consulting services are tailored to suit your business requirements and can increase further as you incorporate additional components of the service.
Other Microsoft Business Services we Offer
Microsoft Dynamics 365 Consulting
Microsoft Teams Consulting
Microsoft Azure integration services
Microsoft Teams Telephony services
What our Clients say about us.
"TWC has transformed the way we handle customer calls. It was very important that the new cloud based telephone system was implemented without any impact on our customers. TWC ensured a smooth transition to its leading-edge solution and provided training to enable us to get the best business result in a short period of time"
"TWC has looked after all our UC, collaboration and resilient internet connection needs for a number of years. They continually look to ensure we have the right solutions for our business, whether on premise or Cloud and they've supported us as we've grown. I would have no hesitation in recommending them."
"I have been really impressed by the services provided by TWC IT Solutions. The sales team understood my new office requirements immediately. They put together a comprehensive proposal and made suggestions on how our requirements could be amended to improve the service and reduce costs."
Microsoft Azure Consulting FAQ
What are Microsoft Azure Consulting services?
Microsoft Azure Consulting services are professional services offered by consultants that specialize in helping businesses leverage the cloud platform for their operations. TWC Microsoft Azure Team excels in various services related to Azure platform and has deep expertise in cloud strategy development, adoption, migration, cloud computing and collaboration, application development and architecture, analytics and azure data services, backup and disaster recovery, security and compliance, and ongoing management and support.
Why TWC is among the best Microsoft Azure Consulting providers in the UK?
TWC is one of the top Microsoft Azure Consulting providers in the UK. The company's experts have cloud experience and technical proficiency in Azure services to provide customized solutions that meet the unique needs of each client. They work closely with clients to identify their specific needs and have a successful track record of helping numerous companies and organizations to start their cloud journey, delivering a set of benefits critical to every business.
What other Microsoft Consulting services does TWC offer?
TWC IT Solutions is a certified Microsoft Gold Partner and has demonstrated expertise in Microsoft Azure consulting and related technologies. Our portfolio boasts a wide range of successful projects on Azure, Office 365, and
Microsoft Teams
.
Are the Microsoft Azure services among TWC's IT Packages?
Indeed, our
IT packages
are designed to meet the diverse needs of businesses, and we offer customisable Microsoft Azure services packages that are tailored to your requirements. Whether you need cloud adoption, Azure devOps services, migration, cloud consulting services or any other related services, we can provide a solution.
Does TWC offer 24/7 support in case something is wrong?
Yes we do! At TWC, response is always immediate. We offer an industry-leading 10-minute SLA, and our specialist engineers are available globally 24/7/365 to provide support. Additionally, we take pride as one of the few companies in London that provide a 30-minute on-site bike response team to help deal with emergencies.
My business is not London-based. Can TWC still offer me reliable Microsoft Azure Consulting services?
Certainly! Azure has a global reach, and so do we. We are based in London, yet we offer consultation for Azure services to businesses worldwide, no matter where they are located. With our international offices in the US, Middle East, and Asia, we can deliver the same high level of quality and expertise to clients across the globe.
Which areas do you serve?
I'm interested in receiving a quote from TWC. What are the next steps?
If you have any queries, feel free to contact us! You can get in touch with us by calling 08000 248 900, sending a direct email to sales@twcitsolutions.com, or reaching out to us on any of our social media platforms, including Facebook, LinkedIn, Twitter, and Instagram.
Let's grow your business together.
CONTACT US NOW.
Discover top IT resources & guides.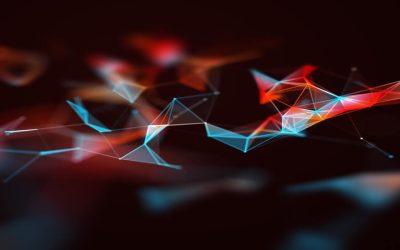 Microsoft Teams Telephony Productivity Hacks: Discover 20 productivity hacks to Supercharge productivity in your small UK business.
Footer Section
USA SUPPORT OFFICES:
Los Angeles
New Jersey
ASIA SUPPORT OFFICE:
Hong Kong, China
MIDDLE EAST SUPPORT OFFICE:
Dubai, UAE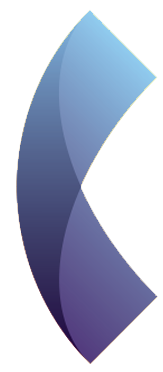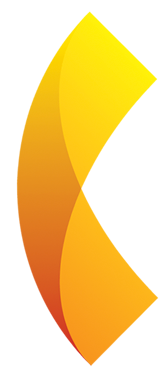 UK HEAD OFFICE:
32-34 Station Close
Potters Bar
London
EN6 1TL