With ransomware attacks continuously on the rise in line with the amount of data running through networks, SMEs in London face a challenging task in finding reliable technology that keeps data and networks secure, whilst at the same time reducing costs, improving connectivity and being maintained remotely. Software-Defined Wide Area Networks (SD-WAN) are designed to ensure security when connecting several locations to a central area, whilst increasing business agility. Selecting a top-tier IT partner with demonstrable experience in SD-WAN services is of critical importance for any business.
"Over 47% of small and medium businesses agree that keeping data secure is the biggest challenge."
Modernise your network and fuel your business growth with North London-based TWC IT Solutions' cutting-edge SD-WAN services.
300+ London businesses have trusted us so far.
SD-WAN services offered by TWC IT Solutions
Deliver excellent operational efficiency and direct connectivity with TWC's market-leading SD-WAN solutions.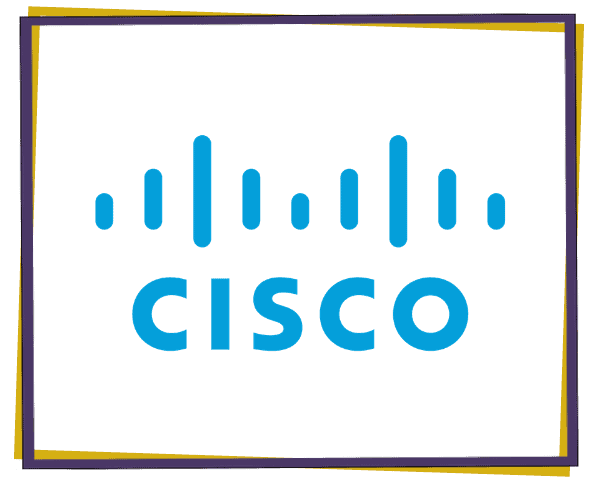 Cisco SD-WAN:
As one of the global leaders in IT, networking and cybersecurity, Cisco's SD-WAN solution provides a secure, cloud-scale architecture. Its vManage console allows users to establish an SD-WAN overlay fabric to easily connect to any application to improve network speed and security. Businesses can also benefit from its real-time analytics, visibility and control feature to further enhance efficiency. It is designed to meet SMEs needs as either on-premise or Cloud, with multi-tenant deployment also feasible over any connection, including satellite, Internet, MPLS, or 5G/LTE.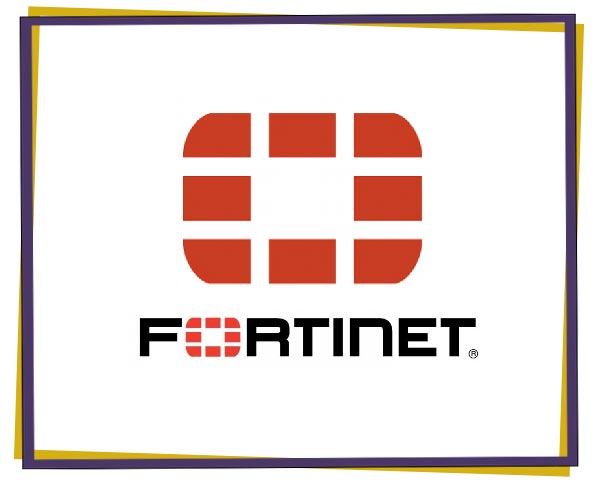 FortiOS SD-WAN:
Fortinet's software-defined wide-area network is the industry's first ASIC accelerated SD-WAN that enables thin edge routing and WAN edge (next-generation firewall – NGFW), resulting in secure applications, users and data. Its application identification & control feature has over 5,000 application signatures with SSL inspection. Detailed analytics are also accessible via the centralised management platform. The combination of SD-WAN's security capabilities with NGFW creates a unified solution to strengthen security and network availability.
Reduced operational cost:
SD-WANS have a considerable benefit in reducing traffic over the backbone WAN. By leveraging low-cost Internet access and providing direct Cloud access, it significantly lowers operating costs.
Immediate technician support: One of the most significant benefits of a Managed LAN service is the 24/7/365 support of TWC's specialist IT team and field engineers, ready to immediately assist and resolve any potential network issues.
Simplified network management:
A central orchestrator manages all network connections, plus routing decisions can also be customised to specific applications.
Decreased stress, increased savings: Outsourcing the infrastructure of the LAN management to an IT provider can save your business a tremendous amount of money in the long run.
Enhanced data traffic:
The advanced network management results in a dynamic and intelligent load balancing, shaping traffic that can be efficiently designed per application.
Focus solely on your business: As the monitoring activity and any potential troubleshooting is taken care of by TWC IT Solutions, increased productivity levels allow you to focus on the core of your business.
Improved performance:
SD-WANS can be set up to prioritise critical traffic and real-time services like Voice over Internet Protocol (VoIP telephony) and connect it with the most efficient route.
Detailed, real-time troubleshooting report: As part of an SLA, you receive detailed reports about any issues that may occur to help you stay ahead of any challenges in the future.
Cloud technology at hands:
SD-WANs enable direct access at a remote location by eliminating backhaul traffic. As all Cloud and office traffic goes through a data centre, employees are able to access Cloud-based applications without overloading the core network.
Tailored solutions: The scale of this solution entirely reflects your business needs as you get to decide the level of support to serve you best.
Robust security at all times:
With the amount of data running over a WAN and the rise of remote working, plus the 'Bring Your Own Device' phenomenon, companies get highly exposed to cyber threats. SD-WAN has integrated features like firewalls, IPS, encryption, AV, and sandboxing capabilities to prevent downtime, data breach, data loss or regulatory violations and maintain business continuity.
Minimal network downtime: By monitoring and identifying outages and responding to issues occurring immediately, you can reduce any business downtime.
Enriched application performance:
Application availability and performance can easily be improved with link health monitoring and redirecting traffic. SD-WANs are also able to adjust performance levels on an application-by-application basis.
Minimal network downtime: By monitoring and identifying outages and responding to issues occurring immediately, you can reduce any business downtime.
Smooth deployment process:
An SD-WAN does not require a specific location as it's abstracted from hardware. Once the router is connected to Internet lines and configured by a specialist engineer of TWC, it can be managed remotely by us, making it a very cost-effective solution.
Minimal network downtime: By monitoring and identifying outages and responding to issues occurring immediately, you can reduce any business downtime.
● Self-healing capabilities for enhanced user experience
● Cloud-On-Ramp for efficient SaaS adoption
● Simplified Operations with NOC/SOC Management and analytics
● Enhanced granular analytics for end-to-end visibility and control
● Natively integrated security
● Advanced SD-WAN (WAN remediation)
● Centralised management
● Security-driven networking
● Full SD-WAN feature stack with unified communications
● Multicloud choice and control
● Threat intelligence
● Integrated auto-registration
● On-premise security with application-aware enterprise firewall
● Voice and Unified Communications (UC) support
● IP multicast support
● Flexible multi-Cloud deployment options
● Path awareness intelligence and link remediation
● Fast application identification
● Private unified underlay

SD-WAN Services in London FAQ
What is an SD-WAN?
The software-defined wide-area network (SD WAN or SD-WAN) is a specific application of software-defined networking (SDN) remote technology applied to WAN connections to link enterprise networks, including branch offices and data centres – over large geographic distances. A centralised control function and intelligent router can securely direct and restrict traffic based on a user profile or traffic type across the WAN to increase application performance and deliver a high-quality user experience.
 Many of the new software-defined WAN offerings can be used to improve and secure internet connectivity. In some cases, software-defined WAN technology uses Internet broadband connections to replace more expensive solutions. You can also deploy an SD-WAN over your existing infrastructure.
What is the difference between SD-WAN and MPLS?
An SD-WAN virtualises the functions that run on the network infrastructure to run as software on commodity hardware. Virtualisation technology can apply security and virtual private networking (VPN) technology to broadband internet connections, making them more secure. SD-WAN's connections can be dedicated lines or public networks.
On the other hand, Multiprotocol Label Switching (MPLS) runs on proprietary hardware and uses its own dedicated lines. Instead of long network addresses, it directs data from a single node to the next using short path labels.
What is the difference between SD-WAN and VPN?
SD-WAN is an enterprise WAN connectivity solution, which enables optimised traffic routing via multiple transport links. However, a Virtual Private Network (VPN) is designed to transfer network traffic over a single encrypted virtual tunnel.
Which is the best SD-WAN provider for an SME in London?
Before investing in an SD-WAN solution, small and medium businesses need to consider choosing an IT provider with proven, demonstrable experience in implementing an SD-WAN and can act as a consultant, just like TWC. 
With the benefits, come some challenges with this solution. SMEs can benefit from working with a trusted provider to understand the complete picture of SD-WANs.
Managed SD-WAN services vs unmanaged: which one is better for an SME?
Managed SD-WANS come with the benefits of faster troubleshooting and service restoration by your chosen provider, as well as accountability guaranteed by an SLA. An unmanaged SD-WAN, however, requires in-house expertise to control connectivity, security and system management issues. It can also potentially involve a significant upfront investment, which might not be beneficial for SMEs.
Do you offer other Connectivity solutions?
I'm interested in receiving a quote from TWC. What are the next steps?
Feel free to either hit the 'Contact us/Get a quote now' button below, give us a call on 08000 248 900 or send us a message via Quick contact. We promise to get back to you with a customised offer as quickly as we can.
Does TWC offer 24/7 support in London in case something is wrong?
Of course. We offer 24/7/365 support from implementing your SD-WAN until the deployment process is complete. After that, we will act as your external IT department by monitoring and managing any problems and reporting them back to you for as smooth an operation as possible.
My business is not London based. Can TWC still offer me reliable SD-WAN services?
Yes, of course. As SD-WANs are essentially intelligent routers managed remotely, your business doesn't need to be in London. It can be configured from anywhere globally, at TWC locations like London, New Jersey or Hong Kong.
DISCOVER MORE BUSINESS CONNECTIVITY SOLUTIONS
Discover top IT resources & guides.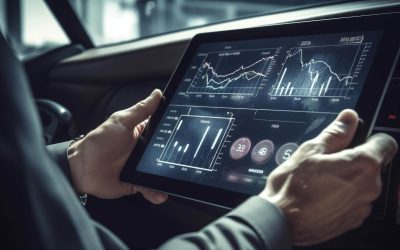 Discover the latest CRM stats for 2023! Stay ahead in business with key trends and data insights. Read now the latest CRM stats.
IT Awards and Distinctions
Nine  distinctions in two years.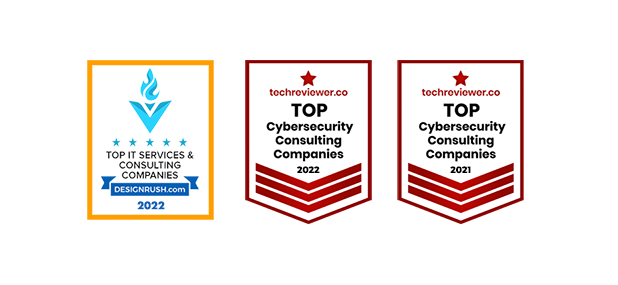 Footer Section
USA SUPPORT OFFICES:
Los Angeles
New Jersey
ASIA SUPPORT OFFICE:
Hong Kong, China
MIDDLE EAST SUPPORT OFFICE:
Dubai, UAE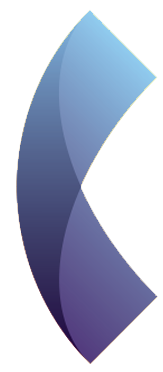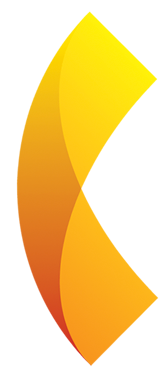 UK HEAD OFFICE:
32-34 Station Close
Potters Bar
London
EN6 1TL