Microsoft Dynamics 365 Consulting
Leading Microsoft Gold Partner in London
Contact us
Microsoft Dynamics 365 consulting services can transform your business through efficient, cutting-edge ERP & CRM solutions. With the use of Dynamics 365, a suite of cloud-based tools and applications tailored to meet your specific industry needs, your business can deliver unique experiences to customers, achieve operational excellence, and infuse digital intelligence into your workflow. 
Microsoft Dynamics 365 requires strategy, planning and experience to fully maximize its potential benefits. Our team of Dynamics 365 experts, with rich experience in ERP and CRM solutions, can assist your company and organization at every step of the process to streamline sales solutions, build deeper customer relationships and ensure that technologies and processes work together seamlessly, with functions, insights, data, and stakeholders unified on a single digital platform.
TWC is a Microsoft Gold Partner, among London's top-tier IT companies, for Microsoft Dynamics 365 consulting services. TWC IT Solutions offers scalable support covering the full suite of Microsoft applications, including Microsoft Dynamics 365, Microsoft Teams, Office 365 and Microsoft Azure. We help businesses utilize Dynamics 365 to achieve the most significant benefits based on their business fields, such as sales, customer service, marketing, finance, supply chain management, and more, whether they are small start-ups or large enterprises.
How can Microsoft Dynamics 365 consulting services help your business
300+ London businesses HAVE PUT THEIR trust IN US.

Microsoft Dynamics 365 Consulting Services for Industries
▶ Dynamics 365 for Finance: Transform your global financial operations, monitor real-time performance and utilize data-driven insights to drive business growth.

▶ Dynamics 365 for Manufacturing: Improve manufacturing efficiency by implementing an integrated solution that optimizes production planning, project management, operations and activity scheduling, and cost management.

▶ Dynamics 365 for Sales: Optimize your sales activities, boost the productivity of your sales team, and manage your leads, distributors, contractors, and vendors throughout the sales process on a single platform with real-time analytics and customized CRM solutions.

▶ Dynamics 365 for Customer Service: Increase customer loyalty with real-time customer service through omnichannel communication platforms that enable integrated, efficient, and effective information tracking, to establish a 360-degree customer view.

▶ Dynamics 365 for Marketing: Target the right audience, generate leads, manage funnels with personalized multichannel customer journeys, exploit email template customization, improve ROI, and achieve all your goals.

▶ Dynamics 365 for Supply Chain: Transform your supply chain with cutting-edge warehouse and inventory management solutions that enhance visibility and fulfillment, provide product insights, manage material sourcing, and integrate logistics.

▶ Dynamics 365 for Marketing: Target the right audience, generate leads, manage funnels with personalized multichannel customer journeys, exploit email template customization, improve ROI and achieve all your goals.

▶ Dynamics 365 for Field: Capture real-time information and create automated solutions with advanced scheduling, inventory management, remote asset monitoring, and process transparency, to improve customer satisfaction.

▶ Dynamics 365 for Project Operations: Track, manage, and deliver projects with enhanced project planning, resource utilization and optimization, opportunity management and invoicing.
Top Microsoft Dynamics 365 benefits for your business
✓ Microsoft Dynamics 365 Benefit #1: All-in-One


Microsoft Dynamics 365 is designed for simplicity, allowing you to create a tailored solution that integrates apps that work both independently and together.
✓Microsoft Dynamics 365 Benefit #2: Cost-efficiency
Microsoft Dynamics 365 has an adaptable architecture, implementation options and pricing levels, enabling you to customise your operational costs and pay only for what you need instead of the entire package.
✓Microsoft Dynamics 365 Benefit #3: Real-time Insights
Microsoft Dynamics includes built-in predictive analytics tools such as Power BI, Cortana Intelligence, and Azure Machine Learning that provide access to real-time insights and help your business make data-driven decisions.
✓Microsoft Dynamics 365 Benefit #4: Business-Tailored

Microsoft Dynamics has diverse custom-built tools and modules that help you meet the needs of your market with automated functions across marketing, sales, customer service, project service, field service and more.
✓Microsoft Dynamics 365 Benefit #5: Business Supervision
Microsoft Dynamics allows you to consolidate data from sales, purchasing, accounting, inventory, and customer interactions to get a clear picture of your business.
✓ Microsoft Dynamics 365 Benefit #6: Full Integrations
Microsoft Dynamics integrates easily with other Microsoft products, including the entire Office 365 suite. This allows your company to move from Dynamics 365 to Outlook for collaboration, to Power BI for data analysis, and to SharePoint for documentation.

Microsoft Dynamics 365 Consulting Can Boost Your Business
▶ Enhanced Collaboration: As Microsoft Dynamics experts, we can assist you in delivering a unified platform that promotes collaboration among employees through automation, transformation, and cloud integration.

▶ Tailored Workflows: The Dynamics experts at TWC can build custom workflows to address and automate processes.

▶ Increased Sales: We provide guidance on AI and machine learning capabilities, advanced sales analytics, and intelligent insights that boost sales performance.

▶ Improved Customer Experience: Our Microsoft Dynamics consultants offer solutions that your customers deserve, such as omnichannel support, automation, advanced data analysis, and personalisation.
TWC: Microsoft Gold Partner

As a Microsoft Gold Partner, TWC IT Solutions has industry-leading expertise in providing custom Dynamics 365 consulting services tailored to the unique needs of diverse industries. With our extensive experience in Microsoft's ecosystem, including Microsoft Dynamics 365, Office 365, Azure, and Teams, we can help clients automate, upscale, and modernize their businesses, while building robust CRM systems, boosting productivity, streamlining sales, and reducing operational costs.
Microsoft Dynamics 365 Consulting Services Offered By TWC
More Info
The Microsoft Dynamics 365 consulting services can guide you in selecting the right number and type of Dynamics 365 licenses for your business needs. We will analyze your enterprise's processes and capabilities to identify the best solutions to overcome challenges and boost performance.
More Info
Our TWC Dynamics 365 consultants excel in deployment, data migration, third-party systems, user training, gap analysis, user training and release management. We offer best-in-class implementation experience to ensure smooth project lifecycles.
More Info
TWC Microsoft Dynamics 365 consulting services include customized solutions based on your industry-specific requirements. We can optimize your business processes, reports, workflows and client relationships.
More Info
Our consulting services regarding Microsoft Dynamics 365 can help you with a range of upgrade and migration solutions. We have expertise in migration methodologies such as system upgrades, data conversion, database upgrades, legacy modernization, and more, ensuring minimal downtime and maximum user adoption.
More Info
The Dynamics Microsoft consulting services at TWC boost efficiency and productivity with top-notch Dynamics 365 integration solutions. We can integrate CMS, ERP, web, third-party software and other platforms, ensuring smooth transition and data security.
More Info
Our consulting services for Microsoft Dynamics 365 are focused on providing a worry-free experience for our clients. We support migration for CRM, GP, AX, SL, NAV, resolve operational issues, provide support for salesforce, and more for 24*7*365 days a year.
What To Look For In A Microsoft Dynamics 365 Consulting Partner
➣ 24/7 Support:
Your Microsoft specialist should provide comprehensive MS Dynamics 365 assistance as well as 24/7 post-deployment support. At TWC IT Solutions, we are proud of our 30-minute on-site bike response team, which ensures timely solutions to any issues that may arise.
➣ Diverse Clientele Base: your trusted Microsoft Dynamics 365 Business Central consultants should have deep experience in extending Dynamics 365 to diverse industries, sectors and clients across the globe to understand the requirements and adapt to the market changes.
➣ Proven CyberSecurity Experience: Microsoft Dynamics 365 experts should have extensive knowledge and strong dynamics practices to secure internal data, creating a system for ownership, permissions and security. TWC IT solutions has been entitled as one of the top cybersecurity companies in the UK by respected B2B software service providers such as Clutch, Goodfirms, and The Manifest.
➣ Verified Gold Partner: your Dynamics Microsoft consultant should have expertise in Dynamics 365 development and the wider ecosystem, as well as certification as a Microsoft Gold Partner.
➣ Outstanding Track Record: your Microsoft Dynamics 365 consultant ought to have an impressive resume in IT support and cybersecurity. We at TWC are proud of our impressive NPS score of 90 and our extensive experience working with over 300 clients in 400 cities across 23 countries. We are acknowledged as Mac, PC, Windows, Office 365, OSX, Cisco, AWS, Azure, and Google's  "gold specialist" and technology partners. We guarantee a ten-minute initial response time and SLAs that are unparalleled in the industry. In addition, we provide a written Warranty of Seamless Transition (WST) document to lessen any potential threats to your company. We strive to be a trustworthy partner for your business by providing exceptional Microsoft Dynamics 365 consulting services.
Book a free Microsoft Dynamics 365 Consultation session for your business
Microsoft Dynamics 365 can deliver exceptional results and help your business connect all aspects of the customer experience, automation, functions, processes, insights, data, and stakeholders through a single digital platform. Our team of experienced Microsoft Dynamics consultants can recommend the most suitable model for your business based on your goals, preferences, industry, and budget.
Step 1: SCHEDULE A FREE CONSULTATION
Schedule a free 30-minute discovery call with TWC Microsoft Dynamics 365 experts to discuss your business objectives and Microsoft strategy.
Step 2: CHOOSE THE TYPE OF SERVICE
We will present all available Microsoft Dynamics 365 service packages to you, and you can select the one that best serves your objectives and requirements.
Step 3: MIGRATE AND INTEGRATE
Following a review of your system and workflows, we will begin the migration process based on your strategy and timeline and build your Dynamics integrations.
Step 4: MANAGE AND TRACK OUTCOMES
Once your new system is secure and working properly, you will notice immediate improvements in your workload optimization and cost savings.
Microsoft Dynamics 365 Consulting Pricing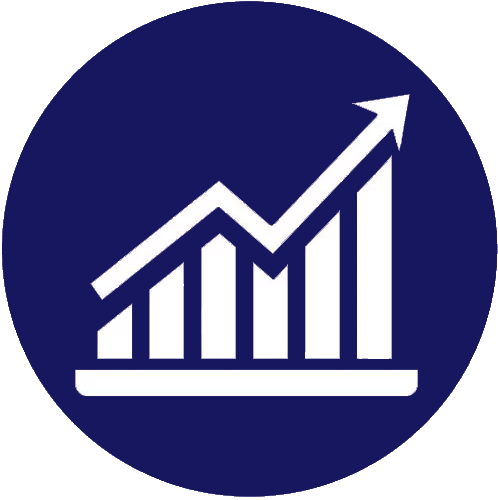 Our Microsoft Dynamics 365 consulting services can be tailored to suit the specific requirements of your company, and pricing may increase as additional services are added.
What our Clients say about us.
"TWC has transformed the way we handle customer calls. It was very important that the new cloud based telephone system was implemented without any impact on our customers. TWC ensured a smooth transition to its leading-edge solution and provided training to enable us to get the best business result in a short period of time"
"TWC has looked after all our UC, collaboration and resilient internet connection needs for a number of years. They continually look to ensure we have the right solutions for our business, whether on premise or Cloud and they've supported us as we've grown. I would have no hesitation in recommending them."
"I have been really impressed by the services provided by TWC IT Solutions. The sales team understood my new office requirements immediately. They put together a comprehensive proposal and made suggestions on how our requirements could be amended to improve the service and reduce costs."
Other Microsoft Business Services we Offer
Microsoft Azure integration services
Microsoft Teams Consulting
Microsoft Azure Consulting
Microsoft Teams Telephony services
Microsoft Dynamics 365 Consulting services FAQ
What does the Dynamic Consultant Expert provide?
At TWC IT Solutions, our Dynamics 365 consultants assist you with implementing solutions to streamline business operations and guide your team in going online faster.
Why TWC is among the best Microsoft Dynamics 365 Consulting providers in the UK?
TWC is one of the UK's best providers of Microsoft Dynamics consulting. Our experts have experience working with Microsoft products and are skilled in using Dynamics 365 services to create bespoke solutions that cater to the specific requirements of each client. They have a successful track record of assisting numerous businesses and organizations to begin their Microsoft journey, providing a set of benefits essential to every business.
What is Microsoft Dynamics CRM?
Microsoft Dynamics CRM is a robust tool designed for effective customer relationship management. Its main goal is to enhance organizations' customer relationships and experiences by focusing on their marketing, sales, and customer service departments.
What are the Dynamics 365 apps and how are they categorized for different business sizes?
Microsoft has merged Dynamics CRM and ERP into a single cloud-based platform. The Dynamics 365 Apps include Sales, Field Service, Customer Service, Project Service Automation, Marketing, Financials, and Operations. They are categorised into two major versions – the Business Edition, designed for small and medium-sized businesses (SMEs or SMBs), and the Enterprise Edition, designed for medium- to large-sized businesses.
What additional consulting services related to Microsoft does TWC provide?
TWC IT Solutions has demonstrated proficiency in Microsoft Dynamics 365 consulting and related technologies and is a certified Microsoft Gold Partner. A wide range of successful Azure, Office 365, and
Microsoft Teams
projects can be found in our portfolio.
Are the Microsoft Dynamics 365 services among TWC's IT Packages?
Our
IT packages
are tailored to meet your business objectives, and we offer customisable Dynamics 365 services that allow you to select the specific tools and modules that will help your business thrive.
Is 24/7 support available from TWC in the event of an issue?
Yes, we do! At TWC, we pride ourselves on our immediate response time. We offer an industry-leading 10-minute SLA, and our expert technicians are available 24/7 to provide support. Furthermore, we are proud to be one of the few businesses in London to offer a 30-minute on-site bicycle response team for emergency situations.
Is it possible for TWC to provide reliable Microsoft Dynamics 365 Consulting services even if my business is not based in London?
Certainly! Despite having our headquarters in London, we provide consultation for Dynamics 365 services to businesses worldwide. With our offices in the US, Middle East, and Asia, we can provide the same exceptional quality and expertise to clients globally.
I would like to request a quote from TWC. What is the process for getting started?
If you are interested in receiving a quote from TWC, please don't hesitate to contact us! You can reach us by calling 08000 248 900, sending a direct email to sales@twcitsolutions.com, or connecting with us on any of our social media platforms such as Facebook, LinkedIn, Twitter, and Instagram. We're happy to answer any questions you may have!
Let's grow your business together.
CONTACT US NOW.
Discover top IT resources & guides.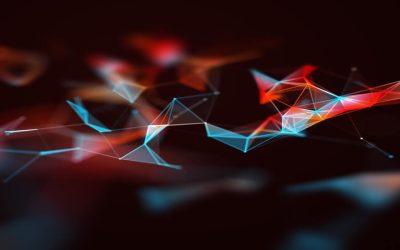 Microsoft Teams Telephony Productivity Hacks: Discover 20 productivity hacks to Supercharge productivity in your small UK business.
Footer Section
USA SUPPORT OFFICES:
Los Angeles
New Jersey
ASIA SUPPORT OFFICE:
Hong Kong, China
MIDDLE EAST SUPPORT OFFICE:
Dubai, UAE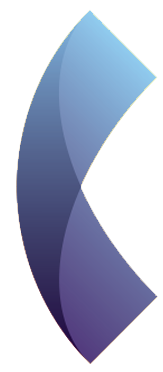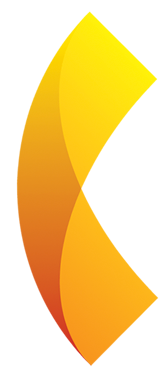 UK HEAD OFFICE:
32-34 Station Close
Potters Bar
London
EN6 1TL