Microsoft Teams, as part of the Microsoft 365 suite, is a user-friendly, highly customizable and powerful platform that offers a dynamic suite of tools and allows business teams to connect, share information and work together more efficiently and effectively.
Companies and organizations need a trusted Microsoft partner who offers high-level Microsoft Teams Consulting services. The MS Teams experts can support and guide on strategy, communication, governance, adoption and security management to improve collaboration, productivity and profitability. The maximum potential of Microsoft Teams is now in your hands.
TWC is a Microsoft Gold Partner among London's top-tier IT companies for Microsoft Teams consulting services. TWC IT Solutions offers scalable support covering the full suite of Microsoft applications, including Microsoft Teams, Office 365 and Microsoft Azure. We help businesses utilize Microsoft Teams to achieve the most significant benefits based on their business model, goals and success in today's rapidly evolving digital landscape, whether they are small start-ups or large enterprises. 
Explore Microsoft Teams for business in 3 minutes
300+ London businesses HAVE PUT THEIR trust IN US.

How Microsoft Teams Consulting can boost your UK business
▶ Strategy & planning: As TWC MS experts, we assist your business in developing and implementing a customized agenda & strategy to optimize and achieve its goals. 
▶ Teams Migration: Your MS Teams migration is covered. We handle the migration process from other collaboration tools to guarantee a seamless transition.
▶ Teams Adoption: The experts at TWC conduct training sessions to empower and ensure all your team members are fully equipped to use Microsoft Teams proficiently. 
▶ Audio & Video Conferencing: With our Microsoft Teams experts' assistance, your business explores 360ᵒ conferencing capabilities for meetings and webinars. 
▶ Smooth Remote Work: We can provide extended security and deliver intelligent collaboration to remote workers, vendors and outside collaborators.
▶ Backup and recovery: Data security and disaster recovery is our expertise. We ensure business continuity and make sure your data is backed up and recoverable to eliminate the risk of data loss.
▶ Governance strategy: With our experience, we can establish policies and controls that ensure compliance and protect sensitive information, even in the most challenging cases. 
▶ Apps Integration: As TWC MS experts, we perform custom developments based on business goals and support business integration with all Microsoft and third-party tools.
▶ Call merge and transcription: We help your business improve call workflows and productivity, exploiting Microsoft Teams call capabilities with senior experts of MS Teams.  
▶ Security management: We excel in security services and ensure that your business gets end-to-end security and that your valuable data are secured and protected.
▶ Team Collaboration: As Microsoft Teams experts, we can guide your business members through the suite tools, including document sharing, chat & project management.
▶ Reduced cost: The TWC MS experts navigate you in discovering the all-in-one Microsoft Teams platform as a cost-effective solution for enterprise productivity.
Top Microsoft Teams benefits for your business
✓ Microsoft Teams Benefit #1: Bots and Functionality
Microsoft Teams offers a range of Al-powered chatbots and applications to help your business automate tasks and enhance workflows.
✓ Microsoft Teams Benefit #2: Meeting Experience
Microsoft Teams enables high-quality audio & video and real-time chatting with polls, surveys, reactions and noise suppression to ensure team members can focus on the conversation, share insights and data.

✓ Microsoft Teams Benefit #3: Webinar Experience
Microsoft Teams transforms the experience of hosting live events with up to 20.000 attendees, enabling your business to connect with large audiences and share knowledge.

✓ Microsoft Teams Benefit #4: Extremely Customizable
Microsoft Teams is a tailored platform to meet all your business needs, workflows and cultural needs, providing a unique user experience and engagement.

✓ Microsoft Teams Benefit #5: Advanced Security
Microsoft Teams offers cutting-edge security features, such as multi-factor authentication, data encryption and retention policies to protect all sensitive data and information.

✓ Microsoft Teams Benefit #6: Streamline Communication
Microsoft Teams enables efficient sharing within Office 365 among co-workers, co-authors and business teams spread across multiple locations and works on most desktop, tablet, and mobile devices.

TWC: Microsoft Gold Partner

As a Microsoft Gold Partner, TWC IT Solutions provides efficient Microsoft Teams Consulting services based on extensive experience in Microsoft portfolio, such as Azure, Office 365 and Teams. Microsoft office consulting can help businesses incorporate new technologies, maximize investments, enhance cyber security and transform team management.
Microsoft Teams Consulting Services offered by TWC
Strategy & Roadmap Services
More Info
TWC Microsoft Teams consulting services provide strategy aligned with near-, mid-, and long-term business goals and workflow. The roadmap creates directions of the implementation process, outlining the milestones and timelines to reshape the company's technology landscape and introduce the business team to a new era of collaboration and productivity.
Implementation & Customization
More Info
The Microsoft Teams consulting services that TWC provides are fully customized with various tailored consulting solutions. The customization helps your business accelerate decision-making, enhance operations and drive growth with a detailed roadmap, system integrations and automation that meet specific needs! We shape the platform to your processes and culture to maximize its value for your business.
More Info
Our MS Teams consulting services help businesses establish governance policies based on internal business rules and corporate policies. The TWC MS experts implement advanced security measures to ensure that sensitive data, files and information is secure and protected against cyber threats, minimizing the risk of data breaches while sharing information across multiple locations and companies.
Backup & Recovery Services
More Info
Our consulting services regarding Microsoft Teams forecast cyber incidents and make sure that no file is lost. The TWC MS experts ensure data is protected and can be restored in the unexpected event of data loss so teams can use Microsoft Teams with peace of mind.
Migration & User Adoption
More Info
TWC Microsoft Teams consulting services include deployment and migration to Microsoft Teams, ensuring a smooth transition while minimizing downtime and disruption. Also, the TWC MS experts provide user adoption services with training, Microsoft Teams education and feedback mechanisms to ensure that team members are comfortable and productive within the new system.
More Info
The MS Teams consulting services TWC provides incorporate strategic advice and hands-on help to business teams and stakeholders. The TWC MS experts deliver guidance, ongoing support and troubleshooting sessions to ensure the platform is fully leveraged by the business.
What to look for in a Microsoft Teams Consulting Partner
➣ Quick Response Times: your trusted Microsoft Teams consulting expert should be responsive and tasked with 24/7 availability to provide expert assistance when businesses need it most. Also, TWC IT Solutions prides itself on a 30-minute on-site bike response team.
➣ Long-Standing Technical Expertise: a Microsoft Teams consultant should have the technical background to tailor Microsoft Teams to your business and execute smooth integrations between collaborative tools, systems and applications while maintaining day-to-day workflows. 
➣ Proven CyberSecurity Expertise: a Microsoft Teams expert should have extensive platform knowledge to apply usage guidelines and secure internal data creating a system for ownership, permissions and security. Renowned B2B software services like Goodfirms, Clutch and The Manifest have included TWC among the top Cybersecurity companies in the UK.
➣ User Education & Training Program: the Microsoft Teams consulting services you choose should improve your teams' collaboration and productivity by training business personnel or stakeholders to make the most out of the platform.
➣ Verified Gold Partner: your MS Teams consultant should be entitled to Microsoft Gold Partner status, demonstrating deep technical expertise and a commitment to delivering high-quality solutions.
➣ Exceptional Track Record: your trusted Microsoft Teams consulting expert should have a proven expertise portfolio. At TWC we have proudly worked with more than 300+ clients, in 400 cities, across 23 countries. Additionally, we have an excellent NPS score of 90. We are established as technology partners and "gold specialist" partners of PC, Mac, Windows, OSX, Office 365, Cisco, Azure, AWS and Google. We support industry-leading SLA and initial feedback within 10 minutes as an SLA. We offer a written Warranty of Seamless Transition (WST) document, to minimize any risk for your business. We provide exceptional Microsoft Teams Consulting Services and stand as a real partner.
Book a free Microsoft Teams Consultation session for your business
Microsoft Teams is the greatest return on investment for your company and can take any company's collaboration and teamwork to a whole new level. 
Step 1: Schedule a Free Consultation 
TWC Microsoft Teams Experts are ready to discuss your business challenges over a free 30-minute discovery call.  
Step 2:  Choose the Best Service 
We will present you with all your MS Teams packages and you will decide what works best for you and is the most suitable for your needs and budget. 
Step 3: Get Hands-on Training 
At this point, we will review your workflow and system to create customized suggestions and work with key stakeholders to ensure onboarding and adoption go smoothly. 
Step 4: Track Results
Once your new system is secure and functioning correctly, you will see immediate results and improved communication, collaboration, and productivity.
Microsoft Teams Consulting Pricing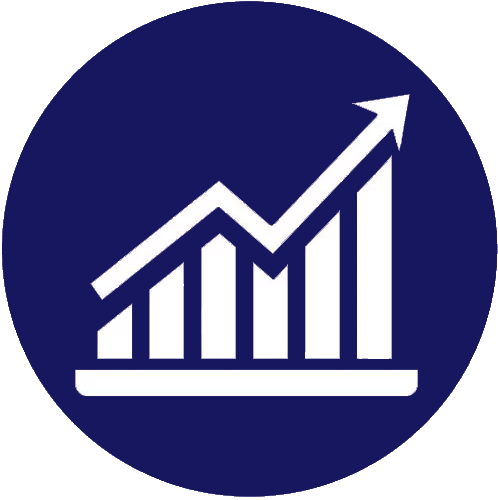 Our Microsoft Teams Consulting services depend on your business's needs and can increase further as you use more components of the service.
What our Clients say about us.
"TWC has transformed the way we handle customer calls. It was very important that the new cloud based telephone system was implemented without any impact on our customers. TWC ensured a smooth transition to its leading-edge solution and provided training to enable us to get the best business result in a short period of time"
"TWC has looked after all our UC, collaboration and resilient internet connection needs for a number of years. They continually look to ensure we have the right solutions for our business, whether on premise or Cloud and they've supported us as we've grown. I would have no hesitation in recommending them."
"I have been really impressed by the services provided by TWC IT Solutions. The sales team understood my new office requirements immediately. They put together a comprehensive proposal and made suggestions on how our requirements could be amended to improve the service and reduce costs."
Microsoft Teams Consulting FAQ
What are the Microsoft Teams Consulting services?
Microsoft Teams Consulting services are professional services offered by consultants that specialize in optimizing the use of Microsoft Teams to enhance collaboration, productivity, and communication within a business. TWC Microsoft Office Team excels in various services related to Microsoft 365 suite and has deep expertise in deployment, integration, training, security and support on Microsoft Teams.
Why TWC is among the best Microsoft Teams Consulting providers in the UK?
TWC is among the best Microsoft Teams Consulting providers in the UK. The company's experts have deep knowledge in Microsoft Teams and offer tailored approaches and practical customized solutions that meet each client's unique needs. They work closely with clients to identify all special needs and have a proven track record of plenty of companies and organizations that helped them successfully adopt and optimize Microsoft Teams.
Can you join Microsoft Teams services without purchasing an Office 365 business subscription?
External users, also known as "guests," can participate in Microsoft Teams meetings and be added to teams without requiring a license. Guest access is a standard feature included in all Office 365/Microsoft 365 plans that offer Teams. As a result, if you organize a Teams meeting for a client who does not have an Office 365 account, he can still attend the meeting as a guest.
Is the personal version of Microsoft Teams practical for my business?
Of course! The microsoft teams platform may be an efficient tool to boost business productivity, although it is customizable and can be used whenever collaboration is required. However, Microsoft Teams for home and single-use do not include the integrative capabilities that business packages do and may not meet your business needs.
Are the Microsoft Teams services among TWC's IT Packages?
Yes, our IT packages are designed to meet the current needs of businesses in light of the global events caused by Covid-19. We have included applications that are relevant to the market and can help businesses thrive, such as data management services and dedicated applications for various infrastructure needs through Microsoft Teams.
Does TWC offer 24/7 support in case something is wrong?
Definitely. At TWC, we take pride in our ability to respond quickly. We offer an industry-leading 10-minute SLA, and our specialist engineers are available globally 24/7/365 to provide support. Additionally, we are one of the few companies that provide a 30-minute on-site bike response service for Greater London to help deal with emergencies.
My business is not London-based. Can TWC still offer me reliable Microsoft Teams consulting services?
Certainly. Despite being headquartered in London, we provide deeply-integrated Microsoft Teams Consulting services to your business, no matter where you're located. Our international offices in the US, Middle East, and Asia enable us to serve clients worldwide with the same level of quality and expertise.
Which areas do you serve?
I'm interested in receiving a quote from TWC. What are the next steps?
To discuss any queries you may have, get in touch with us! You can reach us at 08000 248 900, or send us a direct email at sales@twcitsolutions.com, or contact us through any of our social media platforms, such as Facebook, LinkedIn, Twitter, or Instagram.
Let's grow your business together.
CONTACT US NOW.
Other Microsoft Business Services we Offer
Microsoft Dynamics 365 Consulting
Microsoft Azure Consulting
Microsoft Azure integration services
Microsoft Teams Telephony services
Discover top IT resources & guides.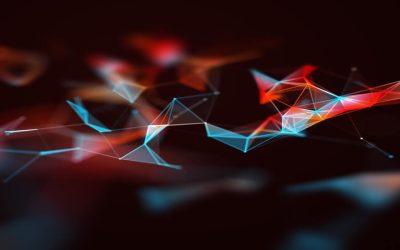 Microsoft Teams Telephony Productivity Hacks: Discover 20 productivity hacks to Supercharge productivity in your small UK business.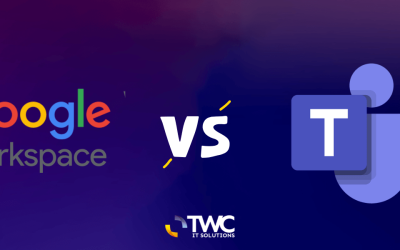 Explore the comparison between Microsoft Teams and Google Workspace to determine which collaboration solution is the best fit for your UK small business.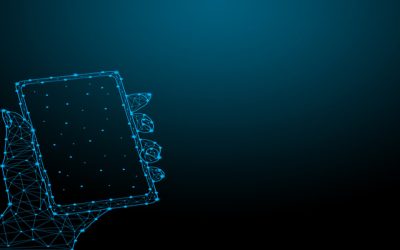 Discover the top 7 Microsoft Teams Telephony features that are essential for UK small business owners and unleash the potential of Microsoft Teams Telephony.
Footer Section
USA SUPPORT OFFICES:
Los Angeles
New Jersey
ASIA SUPPORT OFFICE:
Hong Kong, China
MIDDLE EAST SUPPORT OFFICE:
Dubai, UAE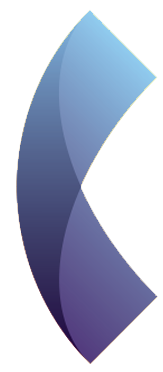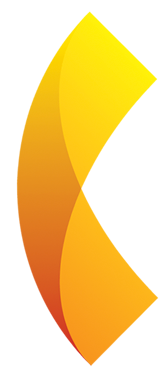 UK HEAD OFFICE:
32-34 Station Close
Potters Bar
London
EN6 1TL