ALL-IN-ONE APPLICATION SUITE
TWC FINANCIAL MARKET

IT Support Package for London
✅  A tailored IT support package for the financial services, investment and banking industry with CTO advisory.
✅  Comprehensive managed services within the regulatory and FCA compliant framework, enabling greater focus
to grow your business.
✅  A suite of applications including Cybersecurity, IT Support, Telephony, Business Grade Internet Connectivity
and Disaster Recovery.
✅  Specifically designed for small to medium businesses.
(20-100 employees)
✅  Designed by financial service professionals.
300+ London businesses
HAVE PUT THEIR trust IN US.

THE TWC FINANCIAL MARKET IT SUPPORT PACKAGE INCLUDES.
Direct Connectivity
From off-net connectivity via ExpressRoute
and AWS Direct Connect
to VPN over public internet tunnels,
TWC provides end-to-end transport layer security
for Azure, AWS and Google Cloud.
SOC Endpoint Security
For antivirus device management and
email protection, TWC's application suite provides manual operations 24/7/265 to constantly stay ahead of the cybersecurity curve and provide
real-time updates and security assistance.
File Management & Backup
Providing the delivery, storage and version control of data and documents within an easy-to-use public Cloud filing system, with integrated
and seamless back-up
and disaster recovery applications.
Dedicated Applications
Designed specifically for the financial services' industry, our 'out-of-the-box' suite of applications, offer a one-stop, automatically configured infrastructure for your business.
24/7/365 Infrastructure Support
With 'follow-the-sun' engineer-level support
via our US, UK and Singapore office locations,
TWC provides unparalleled expert support
across our range of applications.
FCA Telephony Call Recording
Whether MVR (Mobile Voice Recording)
or landline Cloud telephony call recording,
TWC provides seven-year archiving,
compliant with MiFID II FCA regulations.
Managing 'best-in-class' FINANCIAL MARKET applications for over ten years.
TWC IT Solutions has successfully achieved the following KPIs:
Successfully Resolved Tickets
What our clients say about us.
"The best thing about TWC is their understanding nature working with a firm like ours, which has almost no IT know-how."
"I am so grateful for the support we receive from TWC, they save our company with their expert knowledge, reliability & efficiency on a daily basis."
"We are completely happy with the service we've received from TWC. Our requests are always dealt with smoothly & quickly."
"TWC has looked after our Cloud telephony, internet connectivity and IT needs for years.
I would have no hesitation in recommending them to my peers."
Let's grow your business together with the Financial Market IT Support package.
CONTACT US NOW.
TWC IT Solutions Financial Market IT Support Package FAQ
Does the Financial Market IT Support Package include ongoing 24/7 support?
Absolutely. During our ten years of operation, we've welcomed over 324 clients from seven different industries. This allowed us to build bold expertise in the field and become one of the top IT Solutions companies in London.
TWC is among the very few IT companies which offers an industry-leading SLA, providing initial feedback within 10 minutes, from the UK to the Americas to Asia. Hence, we support our client base 24/7/365.
My Business is not London based. Can I still buy the Financial Market IT ort Package TWC offers?
Of course. Your business doesn't have to be in London in order to enjoy the benefits of our Financial Market IT support package.  This comprehensive suite of applications consists of services that can be managed and maintained remotely, resulting in improved business continuity. TWC has successfully support clients in 400 cities over 23 countries, which makes us one of the most competitive IT providers in the SME market.
What are the costs for the Financial Market IT Support Package?
As the final cost is greatly affected by multiple factors, even for companies of the same industry (eg. number of employees, existing infrastructure/software/implementation, location), we cannot define specific costs for our IT packages. Please get in touch, let's talk and this can be confirmed in short time.
Do you also offer IT suport packages for different industries?
To reflect our commitment to these industries, we have recently introduced three multifaceted packages: Financial Markets IT package, Recruitment IT support package and a CRM Telephony IT support Package. However, we are constantly working on providing other industry-centric applications and any additional requests you may have can also be discussed.
Footer Section
USA SUPPORT OFFICES:
Los Angeles
New Jersey
ASIA SUPPORT OFFICE:
Hong Kong, China
MIDDLE EAST SUPPORT OFFICE:
Dubai, UAE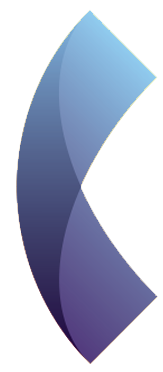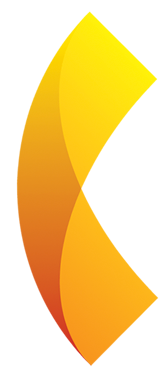 UK HEAD OFFICE:
32-34 Station Close
Potters Bar
London
EN6 1TL