Technology Partners
Working with world leaders within the IT industry
Microsoft Corporation is one of the world's Top 5 technology companies, ranked No. 21 in 2020's Fortune 500 rankings in the United States. It was founded by Bill Gates and Paul Allen on April 4, 1975, Headquartered in Redmond, Washington. The company develops, manufactures and sells computer software, consumer electronics, personal computers, and related technology services, both via B2B and B2C activities. Microsoft is one of the leading players within the IT sector, globally, efficiently matching the needs of businesses of any size, from SMBs to large corporations.
TWC is a certified Microsoft Gold Partner.
Cisco Systems Inc. is the worldwide leader in networking for the Internet. Cisco Systems is now a multi-national corporation, with over 35,000 employees in more than 115 countries. Today, Cisco solutions are the networking foundations for service providers, small to medium business and enterprise customers which includes corporations, government agencies, utilities and educational institutions.
TWC is a certified Premium Partner of Cisco.
Amazon Web Services (AWS) is a subsidiary of Amazon.com, Inc. providing on-demand cloud computing services to individuals & companies. The company offers Cloud services around 26 different axes, across 16 different industries, using a pay-as-you-go pricing model. In 2019, AWS reported more than 1 million active users in 190 countries worldwide and a market share equivalent to 41.5% of the public Cloud market. TWC has deep expertise in implementing AWS Cloud Services to businesses of any size.
Technological innovation at Samsung Electronics accounts for its growth and stellar performance. That's proven by annual sales of more than 400 million mobile devices worldwide, fuelled by Samsung's amazing smartphone technology. The company's telecommunications equipment and solutions power the global expansion of 4G. Its digital imaging technology enriches people's lives, not only by capturing special moments but also by allowing memories to be shared instantly, anytime, anywhere.
TWC is a certified Preferred Partner of Samsung Electronics.
BT Wholesale has expertise in communications. They know a lot about voice, broadband, and data connectivity services. But more importantly, they have the people, the resources, and the capacity to help transform your business. Wave goodbye to challenges and say hello to new opportunities. BT Wholesale has been providing high-quality telecoms services since 1846 and continues to excel in the market. From its engineers to marketers, it has a wealth of experienced professionals across all fields. From IT to voice services, no other UK wholesale provider offers you more choice or flexibility.
Founded in 1998, BroadSoft is a leading technology innovator in cloud PBX, unified communications, team collaboration and contact centre solutions, designed for customers across the globe. BroadSoft Business provides a comprehensive, mobile-integrated and completely open communication suite for businesses, with carrier-class reliability and security.
Virgin Media is part of Liberty Global plc, the world's largest international TV and broadband company. Liberty Global connects over 22 million customers through operations in 12 countries across Europe subscribing to more than 46 million TV, broadband internet and telephony services. It also serves over 6 million mobile subscribers and offers WiFi service through 10 million access points across its footprint.
Mitel powers more than 2 billion connections every day, including over 33 million daily cloud connections. It helps companies connect, collaborate and take care of their customers anywhere, anytime, over any device. With over 40 years of experience in providing business communication solutions, more than 60 million users in 100 countries have entrusted Mitel with their communication needs.
TalkTalk Business is one of the UK's fastest growing B2B telecoms providers, offering a full range of business-grade communications products and services, spanning internet access, data, voice, and mobile. TalkTalk Business serves the needs of over 180,000 UK businesses, from national retailers to sole traders and public-sector customers, plus 800+ Partners. They offer a wide range of services spanning internet access, voice, and mobile, to help business customers deliver both now and in the future.
Vodafone is one of the world's largest telecommunications companies, providing a wide range of services including voice, messaging and data across mobile and fixed networks. It aims to differentiate itself from its competitors, by offering a leading network, leveraging the benefits of its large scale, global reach and international brand. Vodafone invests in superior telecommunications networks so that it can sustain high levels of cash generation to reward shareholders and reinvest in the business.
EE, part of the BT Group, is the largest and most advanced digital communications company in Britain, delivering mobile and fixed communications services. EE services more than 31 million connections across its mobile, fixed, and wholesale networks. EE also gives you the biggest 4G coverage, running the UK's biggest and fastest mobile network, pioneering the UK's first superfast 4G mobile service in October 2012. EE's 4G coverage today reaches more than 75% of the UK geography and 99% of the population. EE's superfast fibre broadband service covers around 80% of the UK population, and ADSL broadband service covers 98.7% of the population.
O2 is the commercial brand of Telefónica UK Limited and is a leading digital communications company with the highest customer satisfaction for any mobile provider according to Ofcom. With over 25 million customers, O2 runs 2G, 3G and 4G networks across the UK, as well as operating O2 WiFi and owning half of Tesco Mobile. O2 has over 450 retail stores and sponsors The O2, O2 Academy venues and England Rugby.
Apple is the world's largest information technology company by revenue and one of the world's largest mobile phone manufacturers. Apple products have always been designed for the way we work as much as for the way we live. Today they help employees to work more simply and productively, solve problems creatively, and collaborate with a shared purpose. And they're all designed to work together beautifully. When people have access to iPhone, iPad, and Mac, they can do their best work and reimagine the future of their business.
Diablo Cody
"ONE OF THE THINGS ABOUT A GREAT TEAM IS THAT THE WHOLE EXCEEDS THE SUM OF ITS PARTNERS."
IT Awards and Distinctions.
Three distinctions in two years.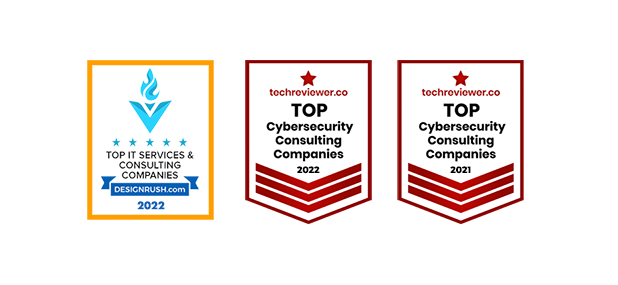 Footer Section
USA SUPPORT OFFICES:
Los Angeles
New Jersey
ASIA SUPPORT OFFICE:
Hong Kong, China
MIDDLE EAST SUPPORT OFFICE:
Dubai, UAE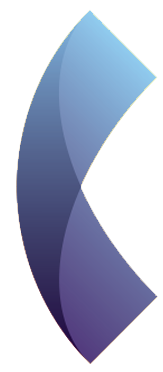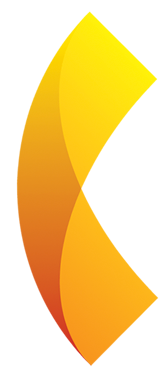 UK HEAD OFFICE:
32-34 Station Close
Potters Bar
London
EN6 1TL