⏳ Offer valid until 27th Nov 2023.
🏆 Among the Top UK Cybersecurity & IT companies of 2023 (Goodfirms, Clutch)
✅  30-minute Camden on-bike response IT expert squad.
✅  Industry-leading SLA within 10 minutes
✅  Excellent NPS score (90)
✅  Premium Partner of CISCO, MICROSOFT & SAMSUNG Electronics.
300+ London businesses
HAVE PUT THEIR trust IN US.

IT SUPPORT SERVICES FOR SCALING SMEs in Barnet
What We Do.
What our clients say about us.
"The best thing about TWC is their understanding nature working with a firm like ours, which has almost no IT
know-how."
"I am so grateful for the support we receive from TWC, they save our company with their expert knowledge, reliability & efficiency on a daily basis."
"We are completely happy with the service we've received from TWC. Our requests are always dealt with smoothly & quickly."
"TWC has looked after our Cloud telephony, internet connectivity and IT needs for years.
I would have no hesitation in recommending them to my peers."
FAQs about TWC's Free IT Audit Black Friday offer
Is the free Black Friday IT audit eligible for both new and existing clients?
TWC's free Black Friday IT audit is a promotion exclusively for new contracts.
What does the free IT audit offer to any business in Camden
Conducting an IT audit can be essential in identifying the most critical areas that need attention within an organization's IT infrastructure. Here are what TWC's Black Friday Free IT Audit offer includes:
Check firewall configurations, security parameters, and ensure proper network segmentation to protect sensitive information.
Ensure that all endpoints have updated antivirus and anti-malware software, and that patch management is in place.
Review user account permissions to ensure the principle of least privilege is followed and unauthorized access is prevented.
Verify that sensitive data is encrypted both in transit and at rest to prevent data breaches.
Data Backup and Recovery:
Assess the effectiveness of backup and recovery procedures to ensure data integrity and availability.
Compliance with Regulatory Standards:
Ensure that the organization is in compliance with applicable legal and regulatory requirements like GDPR, HIPAA, etc.
Software Licensing and Usage:
Confirm that all software licenses are up to date, and unused or unauthorized software is removed.
Check the physical security measures protecting IT assets, such as access controls to server rooms and secure disposal of outdated hardware.
Disaster Recovery and Business Continuity:
Assess the readiness for disaster recovery and the effectiveness of business continuity plans.

Monitoring and Alerting:

Review the monitoring and alerting systems to ensure timely detection and response to potential issues and security incidents.
How can a free IT audit benefit any Camden business?
Here's how a company based in Camden can benefit from TWC's Black Friday B2B offer:
Identify Vulnerabilities:

A free IT audit can pinpoint security weaknesses in your IT infrastructure, helping you proactively address potential threats.

Improve Efficiency:

By assessing your technology systems, you can streamline processes, enhance workflow, and increase overall operational efficiency.

Cost Savings:

Discover cost-saving opportunities through the optimization of software and hardware, ensuring you get the most out of your IT investments.

Enhance Compliance:

Ensure your business complies with relevant regulations and standards, reducing the risk of fines or legal issues.

Strategic Planning:

Gain insights into your technology's strengths and weaknesses, allowing you to make informed decisions for future IT strategies and investments.
How long does a free IT audit usually take?
The duration of a free IT audit can vary significantly depending on the scope of the audit, the size and complexity of the organisation's IT infrastructure, and the objectives of the audit. It is advisable to discuss the expected duration with the IT audit service provider to gain a better understanding of the time investment required. In some cases, a free IT audit could be a brief overview taking a few hours, while in other scenarios it could be more extensive, spanning a whole workday.
What is the difference between a free IT audit and a paid IT audit?
A free IT audit provides a high-level overview of an organisation's IT infrastructure, pinpointing basic issues or areas for improvement. It's often a preliminary examination aimed at identifying glaring concerns. On the other hand, a paid IT audit is more thorough and detailed, offering a deep-dive analysis into the IT environment. It encompasses a broader scope, covering more areas and often includes a comprehensive report with tailored recommendations. The paid TWC audit also includes follow-up consultations and a more personalised approach to meeting the organisation's specific needs and objectives.
Are the findings of a free IT audit confidential?
The findings of the IT audit are treated with the utmost confidentiality. We understand the sensitive nature of the information involved. Our policies strictly prohibit the disclosure of any audit findings without your explicit consent.
How are the recommendations from a free Black Friday IT audit implemented?
While the Black Friday offer (Free IT Audit) does not encompass the implementation of the audit's findings and recommendations, upon an additional request, TWC will collaborate closely with your team to craft a customized action plan. Our team of expert technicians and IT consultants will oversee the implementation process, with a commitment to minimizing disruption to your operations. Our goal is to transform insights derived from the audit into actionable solutions that enhance efficiency and security.
Will any Camden company that applies be served by TWC?
Regrettably, as this is a complimentary service extended to businesses in Camden, our capacity is limited. However, we will allocate a dedicated IT expert from our team to conduct this initiative through to the 31st of December, 2023, striving to accommodate as many organisations as possible.
BEST-IN-CLASS TECHNOLOGY PARTNERS.

IT Awards and Distinctions
Nine  distinctions in two years.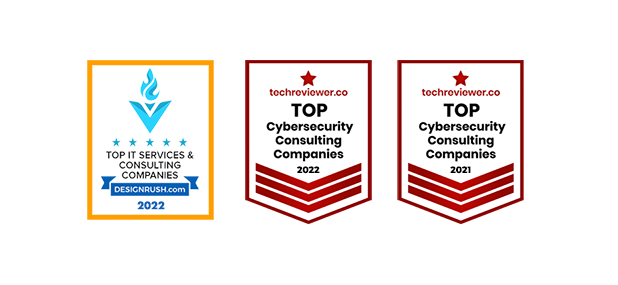 Footer Section
USA SUPPORT OFFICES:
Los Angeles
New Jersey
ASIA SUPPORT OFFICE:
Hong Kong, China
MIDDLE EAST SUPPORT OFFICE:
Dubai, UAE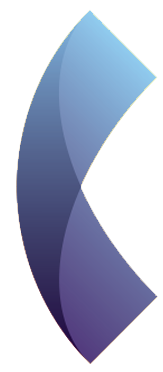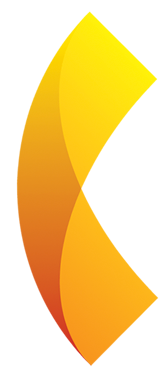 UK HEAD OFFICE:
32-34 Station Close
Potters Bar
London
EN6 1TL