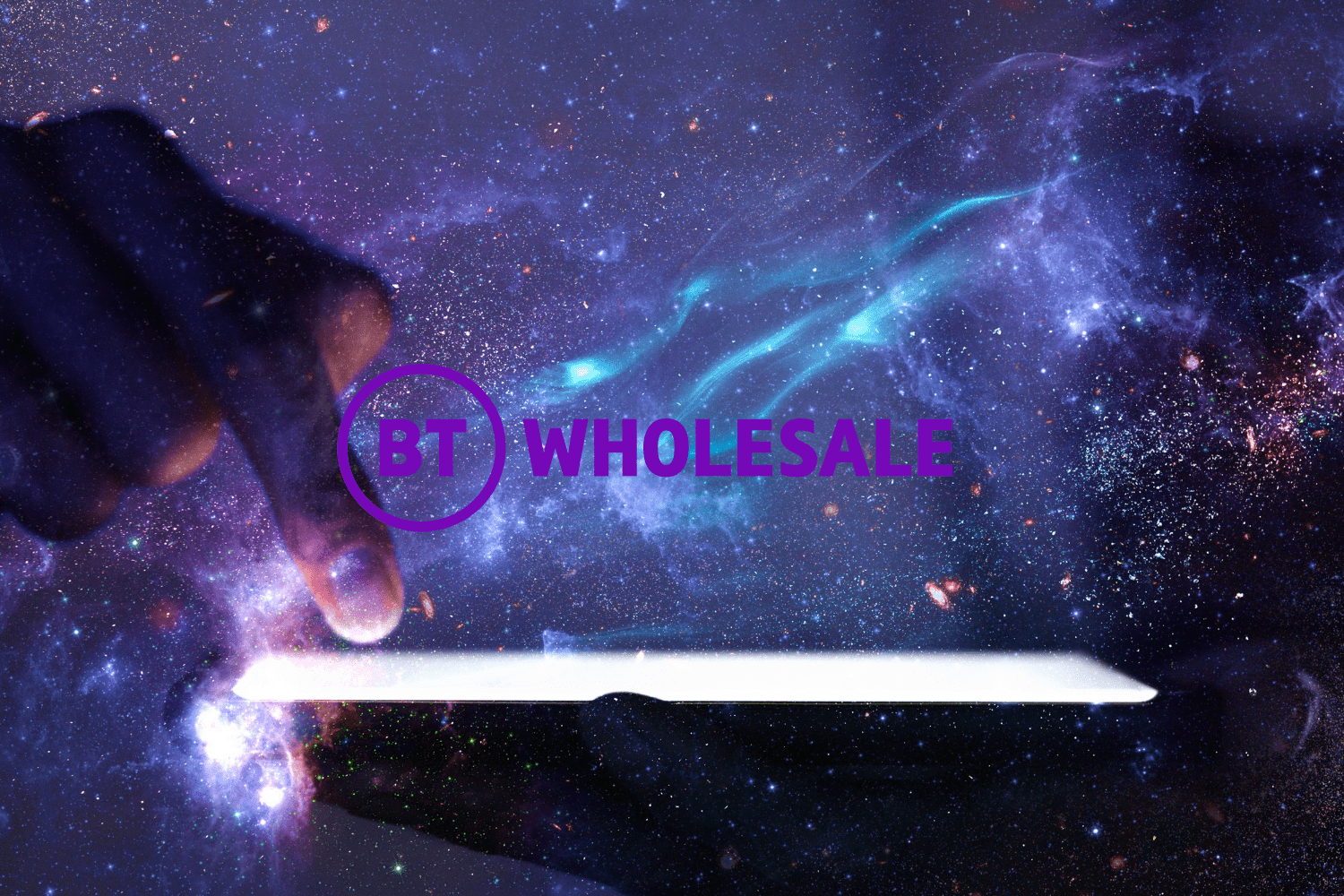 platform-integration-services
BT Wholesale is one of the UK's leading business broadband and phone service providers. The BT business internet solution is trusted by over a million businesses to boost network productivity.
With coverage from the Isles of Scilly to the Shetland Islands and everywhere in between, BT is the only network provider in the UK with 99% availability.
At TWC IT Solutions, we assist scaling SMEs with business connectivity services, and both Techreviewer and DesignRush have recently included us within their list of top IT and cybersecurity companies. So you need look no further for a reliable and experienced BT Business Internet services partner in London and the UK.
300+ London businesses have trusted us so far.
BT Business Internet services offered by TWC
​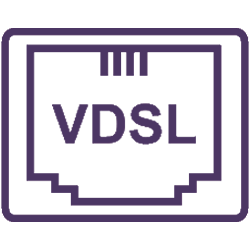 VDSL2 FTTC line:
VDSL2 lines (very high-speed digital subscriber line 2) are DSL (digital subscriber line) technologies providing data transmission faster than ADSL. It offers a downstream rate of up to 100 Mbps (megabits per second) and an upstream rate of up to 100Mbps, or 50Mbps via legacy copper lines.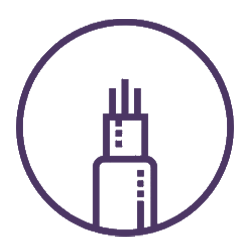 Fibre lines:
Currently the fastest internet service available, fibre-optic internet can reach speeds of up to 940 Mbps, with low lag time, ideal for long-distance and high-performance data networking.

4G/5G SIM routers:
You can share data with multiple connections simultaneously by using a SIM card-based router where no line is installed. For this purpose, depending on the model, the SIM card is inserted directly into the SIM slot of the 4G / 5G router by the provider.
BT Business Internet benefits
BT Business Internet benefits
Fast download speed:
Beyond the standard 76Mbps broadband download speed BT offers, businesses that depend on a robust online connection can leverage fibre-optic broadband with up to 900 Mbps download speeds.
Immediate technician support: One of the most significant benefits of a Managed LAN service is the 24/7/365 support of TWC's specialist IT team and field engineers, ready to immediately assist and resolve any potential network issues.
Expert installation:
The business broadband
lines provided by BT are installed and maintained by engineers via green street electrical cabinets. This means that your workstations will never be affected by the installs, and any issues can be repaired off-site, keeping your business disruption-free.
Decreased stress, increased savings: Outsourcing the infrastructure of the LAN management to an IT provider can save your business a tremendous amount of money in the long run.
Exceptional hardware:
All BT business broadband customers use BT's own Business Smart Hub 2 routes, which offer a substantial Wi-Fi range throughout buildings.
Focus solely on your business: As the monitoring activity and any potential troubleshooting is taken care of by TWC IT Solutions, increased productivity levels allow you to focus on the core of your business.
Reliability:
As BT's business broadband lines come with prioritised customer service and service level agreement, issues are guaranteed to be fixed within a pre-agreed timeframe.
Detailed, real-time troubleshooting report: As part of an SLA, you receive detailed reports about any issues that may occur to help you stay ahead of any challenges in the future.
Minimised business downtime:
Investing in a solid network connection with customised internet speed means millions of pounds can be saved on a yearly basis and staff productivity optimised.
Tailored solutions: The scale of this solution entirely reflects your business needs as you get to decide the level of support to serve you best.
Business communication at its best:
A business broadband package can look after and power all your communications needs – telephone, Wi-Fi, mobile – and create a seamless environment by bringing together voice, video and data networks.
BT Business Internet Services pricing
First, we assess your infrastructure and requirements and conduct a postcode-based search to find the best installation in your area. 
Book a free consultation with one of our experts for a personalised strategy and quote today.
BT Business Internet Services FAQ
What are the BT Business Internet services?
The BT Business Internet services include BTnet-leased lines, SD-WAN, Ethernet VPN, or Ethernet P2P solutions. Large corporations can transform their businesses and stay ahead of the competition by exploring additional options too, such as managed SD-WANs, for a clearer view that supports strategic decision-making.
Why should I invest in BT Business Internet services for my business?
BT Business is recognised as one of the industry-leading telecommunications companies in the UK broadband market, offering business broadband alongside its range of phone lines and TV/mobile phone deals. Due to its solid infrastructure and coverage across the UK, it keeps your business connected and running smoothly, with reliable and respected customer service to assist whenever needed.
What makes TWC one the best BT Business Internet services in the UK?
Over the last decade, we've established relationships with all major UK carriers, such as BT Wholesale, TalkTalk Business, Vodafone and Colt. We've also been championing market-leading initiatives, such as our unique 30-minute on-site bike response service supporting businesses in Greater London and our SLAs. And we have an impressive NPS customer loyalty score of 90. 
TWC is also a Gold Specialist Support partner across PC, Mac, Windows, OSX, Office 365, Cisco, Azure, AWS and Google.
Are BT Business Internet services included in TWC's IT packages?
Yes. Our
IT package
s
were designed to equip businesses with all the necessary tools required for a successful business launch or to boost their infrastructure by taking their connectivity to the next level. Learn more about the range of business broadband solutions and connectivity services offered by TWC
here
.
Do TWC provide any other Business Internet services?
Absolutely. From broadband to dedicated fibre Ethernet (leased lines), we aggregate all major UK carriers, connecting you with the best service for your requirements, including industry-leading SLAs and  first-class support.
Our range of connectivity services include:
Does TWC offer 24/7 support in case something is wrong?
Of course. We are among a select few companies with 'follow-the-sun' locations in New Jersey, Hong Kong and Dubai, enabling us to support our international client base at all times, including weekends and bank holidays. 
We also pride ourselves on offering an industry-leading 10-minute SLA and a 30-minute on-site emergency bike response team covering Greater London.
My business is not London-based. Can TWC still offer me reliable BT Business Internet services?
Absolutely. First, we check the postcode and the available network that can be installed in your area, even if you are located outside of London. If there is the option of fibre broadband, the chosen network provider will install it for you. The activation process can take up to 14 days and may also involve an engineer visit.
I'm interested in receiving a quote from TWC. What are the next steps?
Call us on 08000 248 900 to discuss any questions you may have, or send an email to
sales@twcitsolutions.com
. Alternatively, you can also drop us a chat message,  submit a form via Quick Contact, or reach out on any of our social media platforms, including
LinkedIn
,
Facebook
,
Twitter
and
Instagram
, where one of our team members will assist you further
Footer Section
USA SUPPORT OFFICES:
Los Angeles
New Jersey
ASIA SUPPORT OFFICE:
Hong Kong, China
MIDDLE EAST SUPPORT OFFICE:
Dubai, UAE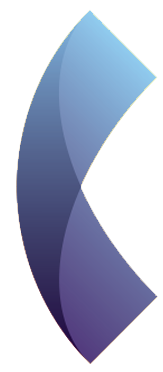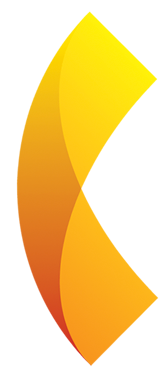 UK HEAD OFFICE:
32-34 Station Close
Potters Bar
London
EN6 1TL