platform-integration-services
According to the March 2022 Gartner® Magic Quadrant™, Microsoft is a leader for Analytics and Business Intelligence Platforms. Microsoft Power BI is one of the largest and fastest-growing business intelligence clouds, and among the most trusted and reliable solutions worldwide. Having been recognised as one of the top London IT/cybersecurity companies by Techreviewer and DesignRush, TWC is the ideal IT solutions provider for Power BI integration services.
300+ London businesses have trusted us so far.
Benefits of Power BI integration
Benefits of Power BI integration
Create deeper, more helpful insights: Turn data into a competitive advantage by utilising Power BI and Azure together to connect, combine, and analyse your entire data estate.
Immediate technician support: One of the most significant benefits of a Managed LAN service is the 24/7/365 support of TWC's specialist IT team and field engineers, ready to immediately assist and resolve any potential network issues.
Stream analytics in real time:
Always
be up-to-date with the latest events. From factory sensors to social media sources, gain access to real-time analytics to make sure you always make timely decisions.
Decreased stress, increased savings: Outsourcing the infrastructure of the LAN management to an IT provider can save your business a tremendous amount of money in the long run.
Find answers fast with industry-leading AI:
Take advantage of the latest developments in Microsoft AI to prepare data, build machine learning models, and find insights from both structured and unstructured data, including text and images.
Focus solely on your business: As the monitoring activity and any potential troubleshooting is taken care of by TWC IT Solutions, increased productivity levels allow you to focus on the core of your business.
Unify self-service and enterprise analytics:
Access both the self-service and enterprise data analytics via a single platform. Make use of powerful semantic models, an application lifecycle management (ALM) toolkit, an open connectivity framework, and fixed-layout, pixel-perfect paginated reports.
Detailed, real-time troubleshooting report: As part of an SLA, you receive detailed reports about any issues that may occur to help you stay ahead of any challenges in the future.
Get unparalleled Excel interoperation:
Connect Excel queries, data models, and reports to Power BI Dashboard to quickly collect, analyse, publish and share Excel business data in new, innovative ways.
Tailored solutions: The scale of this solution entirely reflects your business needs as you get to decide the level of support to serve you best.
Turn insights into action:
Transform data to insights, and insights to action. The Microsoft Power Platform that combines Power BI with Power Apps and Power Automate to easily build business applications and automate workflows.
Minimal network downtime: By monitoring and identifying outages and responding to issues occurring immediately, you can reduce any business downtime.
Pricing of TWC's Power BI integration services
Given the complexity of system integration services, we encourage you to book a free consultation with us. After learning about your current IT infrastructure, requirements, and company size, we can identify how we can help your business grow and offer a bespoke Power BI integration strategy to take your business to the next level.
Power BI integration services FAQ
What is Power BI?
Power BI is a collection of cloud-based business intelligence (BI), reporting and data visualisation products and services for teams and individuals. It allows businesses to collect, manage and analyse information from a variety of sources in a user-friendly platform, and turn it into accessible insights, often in the form of easy-to-understand graphs or charts.
What are the Power BI integration services?
The Power BI integration services have various elements that work together, including a Windows desktop application called Power BI Desktop, an online Software-as-a-Service solution named the Power BI service, also the Power BI mobile applications developed for Windows, iOS, and Android devices designed to create, share and utilise insights. 
The suite of cloud-based applications also features the Power BI Report Builder used to create paginated reports, and the Power BI Report Server, an on-premise report server to publish the information created in Power BI.
Is Power BI the same as Excel?
No. Power BI connects to a variety of data sources, from Excel data spreadsheets to databases, both on-premise and cloud-based applications, but the software solutions are not the same. 
Microsoft Excel is used to organise and transform data and to perform mathematical operations and calculations. Power BI, on the other hand, is recognised as a business intelligence and data visualisation tool.
Is Power BI the same as SQL?
No. Power BI, developed by Microsoft, is a cloud-based, interactive data visualisation tool primarily focusing on business intelligence. However, SQL is a domain-specific language used in programming. It is developed to manage data held in a relational database management system (RDBMS) or stream processing in a relational data stream management system (RDSMS).
Is Power BI a free tool?
Not entirely. If you are looking to start your Power BI journey though, there are certain features you can access for free, such as creating and viewing dashboards and reports, publishing them to the web or accessing it from a mobile device, among others. 
The more advanced tools, including sharing dashboards and reports with other BI users, exporting them to PowerPoint/CSV, and publishing them to Sharepoint/Premium with live data sources, are part of the Power BI Pro package.
Is Power BI secure for my business' sensitive data?
Absolutely. One of Microsoft's core strengths lies in providing world-class security features. As such, the pillars of Power BI's security posture, like sensitivity labels from Microsoft Purview Information Protection, Microsoft Defender for Cloud Apps or the Microsoft 365 data loss prevention, help ensure your data is protected at all times, even when it leaves Power BI.
What makes TWC one the best Power BI integration service providers in the UK?
Over the past decade, TWC have supported the growing communications and operational needs of over 300+ UK and global businesses across seven different market sectors. 
Since our launch, we've established close relationships with industry-leading vendors such as BT, BroadSoft, Cisco, and more. Here at TWC, we always take the time to listen to customer requests, and this has resulted in an excellent NPS customer loyalty score of 90. As Microsoft Gold Partners, we also offer and support the entire Microsoft suite of solutions, from Azure migration and remote working solutions, to Power BI integrations and more.
The Power BI integration services are also included in TWC's IT Packages?
No. Our IT packages were designed in response to current global events. They are a market-centric suite of applications developed for the recruitment, financial and CRM markets. They aim to help businesses by providing necessary tools to cover their basic IT needs, from cybersecurity services and business connectivity, to 24/7/365 infrastructure support. Learn more about the IT packages
here.
Do TWC provide any other system integration services?
Yes. The range of platform integration services provided by TWC IT Solutions include solutions from best-in-class providers, such as
Microsoft Azure
, 
Salesforce (Rest API)
, and
Oracle
. 
We also provide the following systems integration services:
Does TWC offer 24/7 support in case something is wrong?
Of course.
As a Managed Service Provider (MSP), we're here to help you whenever you need us. We pride ourselves on offering an industry-leading 10-minute SLA, a 30-minute on-site bike response service covering central London, and 24/7/365 infrastructure support to make sure you're back up and running again as soon as possible.
My business is not London-based. Can TWC still offer me reliable Power BI integration services?
Absolutely. Our platform integration services are currently in use all around the world. Due to our international presence in the UK, US, China and UAE, we can deploy and monitor Power BI integration projects simply by establishing remote access to your computer. We are here to help you from initial discussion to the implementation process and beyond.
I'm interested in receiving a quote from TWC. What are the next steps?
Hit the button below and ask for a quote based on your business requirements. We will try our best to get back to you within 48 hours. 
Footer Section
USA SUPPORT OFFICES:
Los Angeles
New Jersey
ASIA SUPPORT OFFICE:
Hong Kong, China
MIDDLE EAST SUPPORT OFFICE:
Dubai, UAE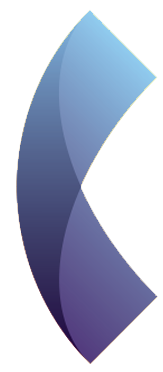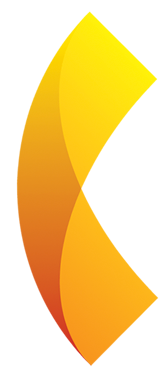 UK HEAD OFFICE:
32-34 Station Close
Potters Bar
London
EN6 1TL