platform-integration-services
Salesforce is trusted by millions of businesses worldwide. It's one of the most efficient solutions on the market, and its ability to be integrated with various systems and applications boosts business productivity. Since 2011, TWC Solutions have been assisting scaling SMEs with platform integration queries. The quality of our services and expertise has seen us consistently included among the top London IT/cybersecurity companies, according to Techreviewer and DesignRush, making TWC a reliable partner for Salesforce integration services. 
​
300+ London businesses have trusted us so far.
List of Salesforce integration services offered by TWC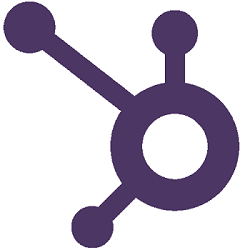 HubSpot integration:
The Salesforce-HubSpot integration provides businesses with seamless data exchange options between the applications to maintain consistency between sales and marketing.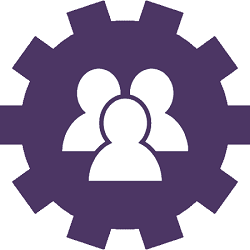 CRM Connect integration:
An integrator for TWC's UC One Communicator app makes it easier to access client information when receiving or making a call. Contact information and notes from any previous calls pop up in Salesforce.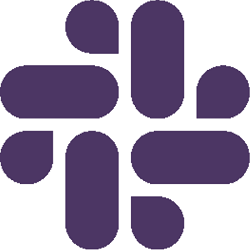 Slack integration:
This allows users to search for a Salesforce instance and share the results in Slack. It also enables sharing of messages between Salesforce Chatter and Slack channel(s).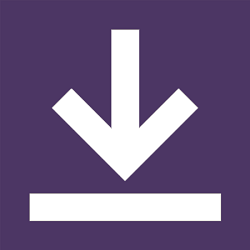 Docusign integration:
Create and send agreements for signature directly to clients from Salesforce, make payments from any device while tracking the agreement status, and write a document and data back into Salesforce.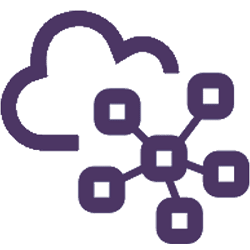 SAP integration:
Transfer client data seamlessly and gain valuable customer insights with this ERP-CRM integration. It accelerates cash flow and maximises ROI by leveraging effective data management with Business Intelligence capabilities, and improving invoice creation with real-time error management and troubleshooting.
Salesforce integration benefits
Salesforce integration benefits
Powerful data virtualisation: The data virtualisation feature brings agility to Salesforce. Due to proactive data management, client information can easily be accessed. With virtualisation, Trailblazers can collaborate and connect in new ways from a single location.
Immediate technician support: One of the most significant benefits of a Managed LAN service is the 24/7/365 support of TWC's specialist IT team and field engineers, ready to immediately assist and resolve any potential network issues.
Agile data management: The Lightning Platform utilises open APIs based on industry-leading standards like REST and SOAP. This provides easy API integration between Salesforce and external endpoints, including applications or enterprise integration hubs. The low-code integration tools and APIs connect through data protocols, like OData, and are developed to manage the loading and deleting of large amounts of data.
Focus solely on your business: As the monitoring activity and any potential troubleshooting is taken care of by TWC IT Solutions, increased productivity levels allow you to focus on the core of your business.
Advanced event-driven architecture: Platform Events delivers secure and scalable custom notifications between Salesforce and external sources. The Events engine enables users to publish and subscribe to event streams that can be integrated into Salesforce workflows. By using Platform Events, integration and communication changes can be streamlined with other systems.
Tailored solutions: The scale of this solution entirely reflects your business needs as you get to decide the level of support to serve you best.
Pricing of Salesforce integration services
We assess your business size, working environment and existing setup before recommending the type of Salesforce integration that would work best for your business.
As Salesforce integration services are complex, we encourage you to book a free consultation with us to help us understand your business goals so we can find the solution that meets your exact needs.​
Salesforce integration services FAQ
What are the Salesforce integration services?
The Salesforce integration services are able to connect the face of the business – sales, customer support team and marketing – with the back office, such as accountancy, production and logistics. By automating business procedures end to end, it allows sales associates to have access to client information and other functionalities they require through the Salesforce interface.
Why should I invest in Salesforce integration for my business?
A Salesforce integration provides a smooth and seamless data flow between different departments. By delivering a 360-degree customer view, it boosts employee productivity,  drives automation and, as a result, modernises data infrastructure, contributing to reliable decision-making within the business.
What makes TWC one the best Salesforce integration service providers in the UK?
Since 2011, TWC IT Solutions have assisted over 300+ UK and global businesses with systems integration services across seven industries, such as finance, legal, retail, or charity. Our portfolio of technology partners includes some of the world's most trusted and respected vendors, such as BT, BroadSoft, Cisco, Microsoft, and more. 
We also listen carefully to our customers' requests', which has resulted in an excellent '90' customer loyalty score. Here at TWC, we are not committed to any brand, service provider or delivery module, in particular, so we can deliver a completely independent, cost-effective, and tailored service to meet your evolving business needs.
The Salesforce integration services are also included in TWC's IT Packages?
No. The TWC IT Packages are a market-focused suite of applications allowing SMEs to cover their basic IT needs with services focusing on cybersecurity, data management, call recording and infrastructure support, among others. The Salesforce integration services, however, are more advanced custom services that work as an add-on.
Are there any other system integration services that TWC provides?
Yes. The range of platform integration services provided by TWC IT Solutions include applications from world-renowned vendors, such as Microsoft Azure, Oracle, or Power BI. 
As part of our systems integration services we also offer:
Does TWC offer 24/7 support in case something is wrong?
We do. As a Managed Service Provider, we are committed to offering first-class IT support to our clients through all stages of the implementation process and beyond. As well as offering a 10-minute SLA guarantee, our 30-minute on-site bike response team covering Greater London, means we can physically be there to assist our clients in an emergency. 
My business is not London-based. Can TWC still offer me reliable Salesforce integration services?
Of course. You don't need to be based in London to have a Salesforce integration service implemented by TWC. With offices in New Jersey, US; Hong Kong, China; and London, UK, we are set up to support your business remotely. And our 24/7/365 round-the-clock engineer support, including weekends and bank holidays, makes us one of the most responsive and efficient IT solutions partners of the market. 
I'm interested in receiving a quote from TWC. What are the next steps?
There are several ways to contact us. You can reach out by calling 08000 248 900, sending an email to sales@twcitsolutions.com, dropping us a message on our website chat, submitting a form via 'Quick Quote' or by finding us on any of our social media platforms, including LinkedIn, Twitter, Instagram or Facebook, and one of our team members will guide you further.
Footer Section
USA SUPPORT OFFICES:
Los Angeles
New Jersey
ASIA SUPPORT OFFICE:
Hong Kong, China
MIDDLE EAST SUPPORT OFFICE:
Dubai, UAE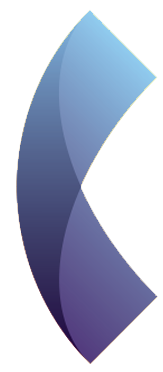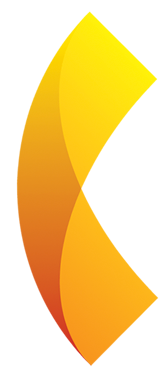 UK HEAD OFFICE:
32-34 Station Close
Potters Bar
London
EN6 1TL