WELCOME TO TWC IT SOLUTIONS
Skype

to

MS Teams
Free Migration.
We guarantee your business a seamless transition from Skype for Business to Microsoft Teams, for free.
🏆 One of the top Cybersecurity companies of 2022
✅  Migrate your cloud or ISDN telephony to MS Teams
✅  Powerful user management portal for on-net global presence
✅  Industry-leading 10-minute SLA
✅  Cloud call recording, analytics and CRM integration 
✅  Premium partner of CISCO, MICROSOFT & SAMSUNG Electronics
300+ London businesses
HAVE PUT THEIR trust IN US.

TWC IT Solutions has driven the change within the telephony market for the last ten years, championing the progressive migration of ISDN, SIP and
open-source telephony applications to far more scalable and
future proof platforms.
True cloud telephony should offer a robust, 'always on', high-availability, multi-tenanted service, globally. Therefore, TWC IT Solutions only provide connectivity through their partnerships with market leaders Cisco BroadSoft and Microsoft, who between them currently manage nearly half
of the world's telephony business connections. 
Our Teams Telephony application, built upon Microsoft's infrastructure, utilises the power of BT and Gamma, the UK's prime carriers, whilst offering an industry leading online portal enabling management of call routing,
time schedules, AI agents, IVR, call analysis, local presence DDIs through tier one international carriers, voicemail and much more.
TWC IT Solutions has built long-term relationships with more than 200 clients in London and over 300 international clients across 24 different countries.
Skype to Teams Migration Service: The steps
Step 1: Build links.
We start the migration process by creating links between your Microsoft tenancy and TWC's direct routing Cloud exchange.
Step 2: Move Connections.
After setting up the tenancy links, we manage all number porting, including DDIs, call routes, IVR and voice mails.
Step 3: Migration completed!
Depending on the porting of numbers, we complete the migration process from Skype for Business to MS Teams in just a few weeks.
What our Clients say about us.
"TWC has transformed the way we handle customer calls. It was very important that the new cloud based telephone system was implemented without any impact on our customers. TWC ensured a smooth transition to its leading-edge solution and provided training to enable us to get the best business result in a short period of time"
"TWC has looked after all our UC, collaboration and resilient internet connection needs for a number of years. They continually look to ensure we have the right solutions for our business, whether on premise or Cloud and they've supported us as we've grown. I would have no hesitation in recommending them."
"I have been really impressed by the services provided by TWC IT Solutions. The sales team understood my new office requirements immediately. They put together a comprehensive proposal and made suggestions on how our requirements could be amended to improve the service and reduce costs."
FAQ about the Skype to MS Teams Migration Service
Can a business migrate from Skype to Microsoft Teams (MS Teams)?
Yes, it can. As Skype for Business is not end of life until Q2 2022, we are still able to assist with Microsoft Teams upgrades.
Read the full list of our Microsoft Teams Consulting services. 
Can TWC help my business migrate from Skype for Business to Microsoft Teams?
Of course. TWC IT Solutions has been present in the global telephony market for over a decade and has a decade of expertise migrating clients from ISDN, SIP or any other open-source telephony application to a more robust cloud service. We start the process by establishing a link between your Microsoft tenancy and our direct routing Cloud exchange and manage all number porting, DDIs, call routes, IVR and voice mails, etc.
What are the benefits of moving from Skype to MS Teams for a business?
One of the most significant advantages of MS Teams is its scalability as a future proof application, enabling full MS suite and collaboration integration. This easy to use, cost-effective solution also allows users to navigate calls, messages and organise meetings efficiently, resulting in greater productivity levels, improved customer service and enhanced reporting metrics.
Is Microsoft terminating Skype for Businesses?
Yes. Skype and it's telephony platform will go end of life Q2 2022. Therefore, users are strongly encouraged to start planning their migration from Skype to Microsoft Teams as soon as possible.
Can I also migrate my Skype contacts to MS Teams?
Absolutely. When your business moves from Skype to Microsoft Teams, all your contacts can be easily migrated. Once you use Teams, there are a host of extra user features you can access.
How much time is needed for the migration to be completed?
Depending on the porting of numbers, the migration can be completed in a few weeks.
Does TWC provide IT support after the migration in case something goes wrong?
Of course. As always, we are here for you in the event of any support or configuration challenges. Our specialist engineer team provides full support of the phone system, tenancy and Microsoft application suite, 24/7/365, to ensure you always enjoy an undisturbed 'Always On' call experience.
We are not a London or UK-based company. Can TWC still help us with the Skype to MS Teams migration?
Yes, we can. Your business doesn't have to be in London or based in the UK. Skype to MS Teams migration projects can easily be implemented and managed remotely.
Skype is shutting down.
CONTACT US TODAY TO SOLVE YOUR PAIN.
Footer Section
USA SUPPORT OFFICES:
Los Angeles
New Jersey
ASIA SUPPORT OFFICE:
Hong Kong, China
MIDDLE EAST SUPPORT OFFICE:
Dubai, UAE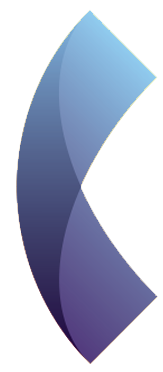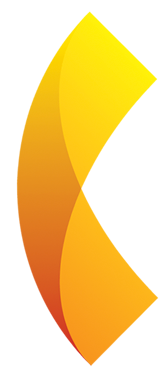 UK HEAD OFFICE:
32-34 Station Close
Potters Bar
London
EN6 1TL