disaster-recovery-statistics
60+ disaster recovery statistics you shouldn't ignore in 2023
Date published: 21st June 2022
The pandemic changed IT. Remote working, an alien concept to many at the start of lockdown, has now become ingrained in our work culture. However, cyberattacks have risen in parallel, preying on any vulnerabilities the new ways of working might have exposed. In the first half of 2022, approximately 236.1 million ransomware incidents were reported on a global scale. The sudden pressure has shifted disaster recovery right to the top of the agenda, with businesses of all sizes seeking best practices to ensure data protection and resiliency. The pandemic didn't create new cyber threats, but provided all those that already existed with multiple opportunities, placing organisations under immense pressure.
This article runs through a compelling list of key UK and global disaster recovery statistics that showcase what an important investment disaster recovery is for companies in 2023 and beyond.
Why is disaster recovery important for a business?
A disaster recovery plan outlines strict regulations for the backup and recovery of data in an emergency, and is crucial for any business to ensure against the catastrophic impact of data loss.
The most insightful UK disaster recovery statistics of 2023
1. 50% of UK business leaders claimed that their backups were kept on a separate system within the same office, indicating an alarming lack of disaster recovery planning. (IT Pro)
2. 41% of companies have either failed to test their disaster recovery systems in the last six months or couldn't say when the last testing took place. (Information Age)
3. 62% of UK business owners said they have seen a rise in cyberattacks in the past two years, with 12% of them claiming the increase was significant. (Insurance Business UK)
4. UK businesses face a shocking 65,000 hack attempts every day, and 4,500 of them are successful. (The UK Domain)
5. 88% of businesses experienced breaches over the past year. (Databasix)
6. 33% of UK businesses say they have lost customers following a disaster. (CSO Online)
7. 40% of SMEs experienced eight or more hours of downtime due to a cyberattack. (AgilitySMB)
8. 15% of businesses believe they don't need a disaster recovery plan at all. (Nexstor)
9. Just 13% of IT users and professionals use backup best practices, leaving the vast majority with critical gaps in their data recovery and security strategy. (Acronis)
10. Only 45% of companies deem their security budget adequate. (The Ponemon Institute)
11. On average, it takes 16 days for organisations infected with ransomware to restore networks. (ZDNet)
12. The Federal Emergency Management Agency (FEMA) found that 40% of businesses close their doors following a disaster, and another 25% fail within a year. (Continuity Central)
13. 67% of companies applied a business continuity strategy as part of their response to the pandemic. (Pwc)
14. 46% of UK companies believe their business continuity plan is not up to the mark. (Raconteur)
15. 90% of businesses that suffer a data emergency close their doors within two years. (Enfield Council)
16. 39% of SMEs do not have any kind of incident response plan in place. (The SSL Store)
17. Small (58%), medium (55%) and large businesses (60%) outsource their IT and cybersecurity to an external supplier, citing their reasons as access to greater expertise, resources, and standards for cybersecurity. (The Cyber Security Breaches Survey 2022)
18. 54% of the businesses that were hit by ransomware said the cybercriminals succeeded in encrypting their data in the most significant attack. (Sophos)
19. 46% of small businesses have never tested their backup and disaster recovery plan. (Riverbank's Annual BDR Survey)
20. The estimated survival rate of companies without a disaster recovery plan in place is less than 10%. (KSL TV)
21. According to the NFIB Fraud and Cybercrime Dashboards, there were over 400,000 reported fraud and cybercrime incidents in the UK in 2021. (NFIB Fraud and Cyber Crime Dashboard)
22. A recent survey by EMC Corporation found that 60% of UK businesses have experienced downtime in the past 12 months. (LinkedIn)
23. According to a report conducted by the Department for Digital, Culture, Media & Sport, the number of UK businesses deploying security tools or undertaking any monitoring has decreased from 2020 (40%) to 2021 (35%). (Cyber Security Breaches Survey 2021)
24. Of the 39% of UK businesses that reported an attack, the most common threat was phishing (83%). (Cyber Security Breaches Survey 2022)
25. In 2021, one in three mid-market UK businesses experienced an outage longer than 24 hours due to a cyberattack. (UK Tech News)
26. Research found that IT downtime is costing businesses an average of £3.6million every year, with technical faults reaching an estimated £258,000 per hour. (Accounts and Legal)
27. 40% of SMEs that manage their own network and use the Internet for more tasks than handling emails will have their network accessed by a cybercriminal, and more than 50% won't even realise they were attacked. (Pear Digital)
28. In 2021, 73% of security incidents involved external cloud assets, meaning cloud incidents surpassed on-premise ones for the first time. (Data Center Knowledge)
Global IT disaster recovery statistics of 2023
29. Less than 10% of businesses would survive a major cybersecurity incident without a solid disaster recovery strategy in place. (Deloitte & Touche)
30. 75% of companies without a disaster recovery plan close their doors within three years of an attack. (Cheshire Fire & Rescue Service)
31. 82% of businesses state their IT infrastructure is not equipped to deal with an incident requiring disaster recovery. (Datacore)
32. 53% of businesses reported there were over 1,000 sensitive files available to each and every employee. (Varonis)
33. Only 50% of enterprises are 100% certain their data could be restored as per Service Level Agreement. (SNIA)
34. 52% of small businesses state it would take at least three months to recover after suffering a disaster. (Colorado Springs Gazette)
35. In the past five years, 54% of businesses experienced downtime that lasted longer than an eight- hour working day. (Inc)
36. Each day of downtime costs companies at least £16k, with more than a quarter of them reporting over £80k loss due to site outages. (Rocket)
37. Network outages account for 50% of downtime – 45% are down to human error, and 10% down to natural disasters. (Datto)
38. 96% of businesses were able to survive a ransomware attack due to having a reliable backup and disaster recovery strategy in place. (Forbes)
39. More than half of companies (51%) around the globe had no plans or protocols in place to address emergencies such as the pandemic. (Mercer)
40. One in five businesses haven't considered their business continuity plans, and have no disaster recovery strategy in order. (Hartford Business)
41. 43% of data breaches target small and medium-sized businesses. (Cybersecurity Magazine)
42. 45% of businesses reported downtime caused by hardware failure. (Fuze Hub)
43. 37% of SMEs have reportedly lost data stored in the cloud. (Backupify)
44. 70% of small businesses state that any data loss event has the potential to cause them damage. (Avast)
45. 83% of SMEs are not financially equipped to recover from a cyberattack. (Yahoo Finance)
46. According to the latest version of the Cisco/Cybersecurity Ventures 2022 Cybersecurity Almanac, the cost of cybercrime is predicted to hit £8.4 trillion by 2025. (Cybercrime Magazine)
47. 80% of smaller and micro businesses don't consider cyberattacks and data loss as threats to their business. (Ipse)
48. Despite the staggering data, 91% of small businesses haven't purchased any cyber liability insurance to protect their assets. (InsuranceBee)
49. Only 14% of small businesses have confidence in their cyberattack and risk mitigation ability. (Keeper Security)
50. According to Gartner, the average cost of IT downtime  for businesses is around £4500 per minute. (Gartner)
51. More than 50% of companies don't have a dedicated budget for restoring services after a cyberattack. (Small Business Trends)
52. The cloud disaster recovery services market is expected to reach ~£19billion by 2027. (Mission Critical Magazine)
53. Disaster recovery testing frequency is low – only 50% of businesses test annually, with 7% not testing their disaster recovery set up at all. (Security Magazine)
54. 60% of businesses claim that despite their best efforts, their implemented disaster recovery plans were not effective when facing an emergency. (Alert Find)
55. 77% of businesses who have tested their backups found failures, with 34% not testing at all. (Storage Magazine)
56. It takes around 206 days for companies to detect data breaches. (IBM)
57. 91% of organisations back up their databases. (Statista)
58. 59% of cyberthreats during the pandemic were due to phishing, scam and fraud. (Interpol)
59. 93% of businesses that reported the loss of their data centre for ten or more days filed for bankruptcy within a year of the disaster. (National Archives & Records Administration in Washington)
60. 20% of SMEs will experience critical data loss due to a major disaster every five years. (Richmond House Group)
61. When it comes to saving data, 60% of backups are incomplete. (US Chamber)
Trust the statistics and build your disaster recovery plan
The increase in remote working resulting from the pandemic accelerated the adoption of new technology and left businesses vulnerable to cyberattacks. The statistics above show just how vital it is to put preventative measures in place. Consulting a Managed Service Provider, such as TWC IT Solutions, is a great way for business owners to look at the best ways to protect themselves against the constant threats. TWC provide disaster recovery and cybersecurity services to over 300 clients, and have been included with the Top Cybersecurity companies by Techreviewer twice in a row. Book a free consultation to find out how they could help keep your business safe.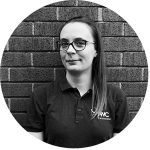 Boglárka Chamer
Social Media Executive, TWC IT Solutions
Curated with love by TWC IT Solutions.
Diablo Cody
"PUT YOUR BLOG OUT INTO THE WORLD AND HOPE THAT YOUR TALENT WILL SPEAK FOR ITSELF."
IT Awards and Distinctions
Nine  distinctions in two years.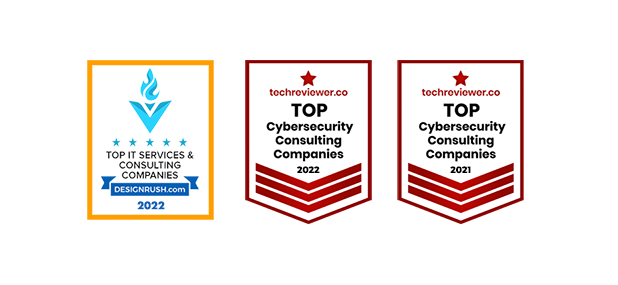 Footer Section
USA SUPPORT OFFICES:
Los Angeles
New Jersey
ASIA SUPPORT OFFICE:
Hong Kong, China
MIDDLE EAST SUPPORT OFFICE:
Dubai, UAE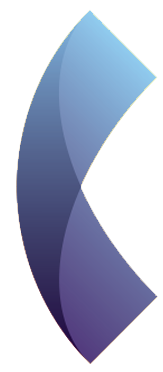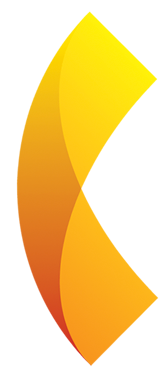 UK HEAD OFFICE:
32-34 Station Close
Potters Bar
London
EN6 1TL