One of the

best
Systems integration service
providers in London.
🏆 One of the top Cybersecurity companies of 2022 (Techreviewer)
🏆 One of the top IT companies of 2022 (DesignRush)
✅  Premium Partner of CISCO, MICROSOFT & SAMSUNG Electronics
✅  30-minute London on-bike response IT expert squad
✅  Industry-leading SLA within 10 minutes
✅  Written Warranty of Seamless Transition
✅  Excellent NPS score (90)
✅  Premium Partner of CISCO, MICROSOFT & SAMSUNG Electronics
One of the best
Systems integration services
providers in London.
🏆 One of the top Cybersecurity companies of 2022
✅  30-minute London on-bike response IT expert squad
✅  Industry-leading SLA within 10 minutes
✅  Written Warranty of Seamless Transition
✅  Excellent NPS score (90)
✅  Premium Partner of CISCO, MICROSOFT & SAMSUNG Electronics
300+ London businesses
HAVE PUT THEIR trust IN US.

The IT landscape has evolved into a highly fragmented ecosystem consisting of numerous Cloud, SaaS, mobile applications and services. To ensure seamless connectivity across a business, these applications must integrate with the existing on-premises systems and databases.
TWC IT Solutions provide systems integration services to support even the most complex enterprise connectivity needs, delivering a complete integration solution.
MANAGED IT SUPPORT SERVICES FOR SCALING SMEs
Systems integration services offered by TWC IT Solutions
More Info
Managing projects and program services through planning, organisation, and implementation stages while optimising available resources to reach your end goals.
More Info
Evaluating and choosing the right solution to extend your IT system to meet potential new business objectives.
More Info
Getting a clear, concise, accurate overview of your business systems to provide you with full control over resolving problems and maintaining IT performance with platforms like ConnectWise, Kaseya, or ManageEngine.
More Info
Working with your company to identify the best combination of components, modules, interfaces and data required to achieve specific business requirements.
More Info
Getting your disparate line of IT business systems to not only cooperate, but work seamlessly together for maximised business efficiency.
More Info
A one-size-fits-all isn't necessarily the right solution for a business, so hardware customisation is available to fill specific IT needs in line with your company's growth.
Systems Integration services – key benefits
✓ Optimised expenses: As each system has different maintenance requirements, operating costs can be quite expensive, especially for a smaller business. Systems integration can significantly lower costs and minimise business downtime.
✓ Increased productivity: Having to work across different systems and programs can require repetitive and incredibly time-consuming manual actions. Integration allows a company to cut back on such tasks, keep mistakes to a minimum, and increase overall productivity levels.

✓ Flawless data management: When you're using a number of programs, running analyses can be tricky. Integrating your systems into a central hub can help you gain a thorough understanding of the current state of your business, allowing you to make more informed decisions.
​
✓ Strengthened system security: Many businesses store and handle data with special protection measures. By implementing a single system, the tools required will be simplified, therefore optimising the cybersecurity posture of your business.

✓ Enhanced customer service: Systems integration eliminates the need to fix individual system issues, resulting in reduced call abandonment rate, shorter wait times, and improved service levels.

✓ Real-time data: Transferring data from one system to another takes time, and keeping this information up-to-date presents issues. An integrated system offers real-time visibility of your data, allowing greater business agility.
Systems integration services pricing
We encourage you to book a free consultation with us. After learning about your current IT infrastructure, requirements, and company size, we're able to craft a tailor-made systems integration strategy, taking your business to a whole new level.
Systems integration services FAQ
What is a system integration service?
System integration is defined as a data management process that involves connecting different subsystems into a single, larger system. It combines physical components like machine systems, computer hardware, and virtual components (e.g. data, software, and applications) to effectively work together for enhanced quality of operations and optimised transparency.
What are the types of system integration?
System integrations can be separated into three categories depending on the zone and type of utilisation:
i) Enterprise Application Integration (EAO) is designed to unify different subsystems inside one business environment. 
ii) Data Integration (DI) enables data gathering from all services, aggregating and transforming them into a central hub for interactive reporting. 
iii) Electronic Document Integration/Interchange (EDI) is a core B2B-oriented process that functions on paperless exchange of documents and electronic standards.
What are some common examples of systems integration services?
CRM Connect can integrate with various types of CRM software such as Hubspot, SalesForce, Act!, or Exact online. The software will open all relevant contact information in the CRM solution when incoming call is received, making it possible for the recipient to take notes. ConnectWise is an agent that monitors computer hardware in real-time to detect possible performance issues and assist users far more efficiently. 
What are the challenges of system integration?
Although system integration doesn't need to be particularly complicated, several difficulties can make it difficult for most firms to implement. According to recent studies, up to 70% of all integration initiatives fail or don't produce the intended results. The following are some of the most typical issues with integrating IT systems:
The system integration landscape is constantly changing

A shortage of qualified resources

Legacy system integration

Data are viewed differently by different business units

Time restrictions

Accountability issues
Why is TWC among the best systems integration service providers in London?
Since its launch in 2011, TWC IT Solutions have successfully assisted over 300+ clients in 400 cities across 24 countries globally with various IT and system integration projects. This has seen us grow into established, industry-leading experts across many sectors, including finance, recruitment, professional services, charity, legal, retail and media, with adequate experience in providing first-class system integration services to SMEs of all kinds.
What is the average ROI of investing in business systems integration services?
IDG state that 89% of companies struggle with data and system integration, which highlights the importance of an efficient set up. If planned properly, system integration will certainly ease the pressure on your IT department, but depending on the needs, industry, size, and approach a company adopts, it can be difficult to calculate the ROI of these types of services, as they involve short- and long-term investment considerations. Other factors, such as customer retention, cross-sell/upsell opportunities, improved workflow, automation for product delivery, reaction time for service delivery, and hours saved on data entry, among others, are better KPIs to measure.
Does TWC include systems integration services within TWC IT Packages?
No. TWC IT Packages are industry-specific starter bundles that enable SMEs to cover their basic IT needs, whereas systems integration is a more advanced, custom service that works as an add-on.
Does TWC IT solutions provide 24/7 support if anything goes wrong?
Of course. As a Managed Service Provider (MSP), we're here to help you through the implementation process and beyond. We offer a 10-minute SLA, a 30-minute on-site bike response service covering central London, and 24/7/365 specialist engineer support to make sure you're back up and running again as soon as possible.  
Can TWC offer me reliable systems integration services despite being located outside London?
Yes, of course. Our engineers are able to deploy and monitor integration projects simply by establishing remote access to your computer. Our systems integration services are currently in use all around the world, including Australia, France and Hong Kong, making it the ideal solution in the era of remote working.
Which areas do you serve?
I seek IT support services near me but my company is not UK based. Can TWC serve me efficiently?
Yes, of course. We can remotely support your business regardless of location. As a Managed Service Provider (MSP), we're dedicated to offering 24/7, round-the-clock support. With office locations in New York, US, Hong Kong, China, and London, we can be there for you whenever you need us, even on a weekend or a bank holiday, making us one of the most efficient IT Solutions providers of the market.
I'm interested in receiving a quote from TWC. What are the next steps?
Let's grow your business together.
CONTACT US NOW.
Discover top IT resources & guides.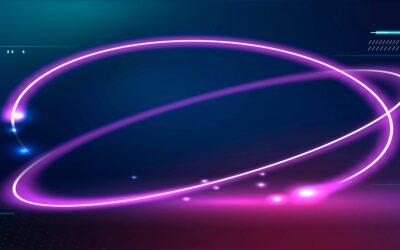 According to SmallBizGenius, the global market value of call centres is estimated to reach £428 billion by 2027. In this article, we compiled key global and UK statistics to highlight why contact centres continue to serve as front doors that welcome customers in 2023 and beyond.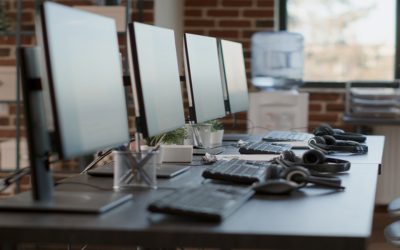 Small Business IT Support: read here The ultimate guide -criteria and key actions included- to selecting the best UK IT support provider for a Small Business.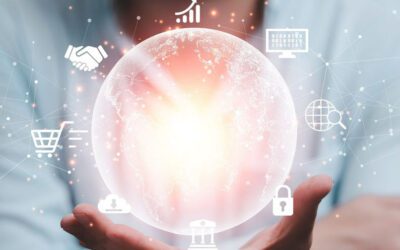 Key Technology Trends in Retail in the Post-COVID-19 Era After intense turmoil over the last two-plus years of the COVID-19 pandemic, key technology trends in retail are beginning to emerge. Much of shopping migrated online during the...
IT Awards and Distinctions.
Three distinctions in two years.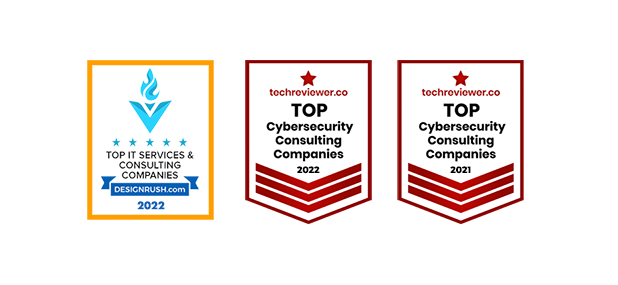 Footer Section
USA SUPPORT OFFICES:
Los Angeles
New Jersey
ASIA SUPPORT OFFICE:
Hong Kong, China
MIDDLE EAST SUPPORT OFFICE:
Dubai, UAE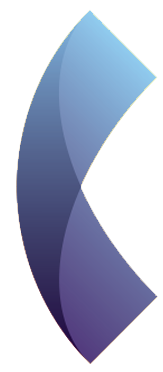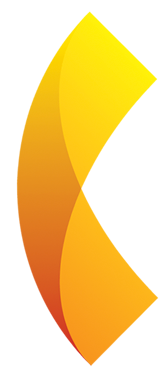 UK HEAD OFFICE:
32-34 Station Close
Potters Bar
London
EN6 1TL