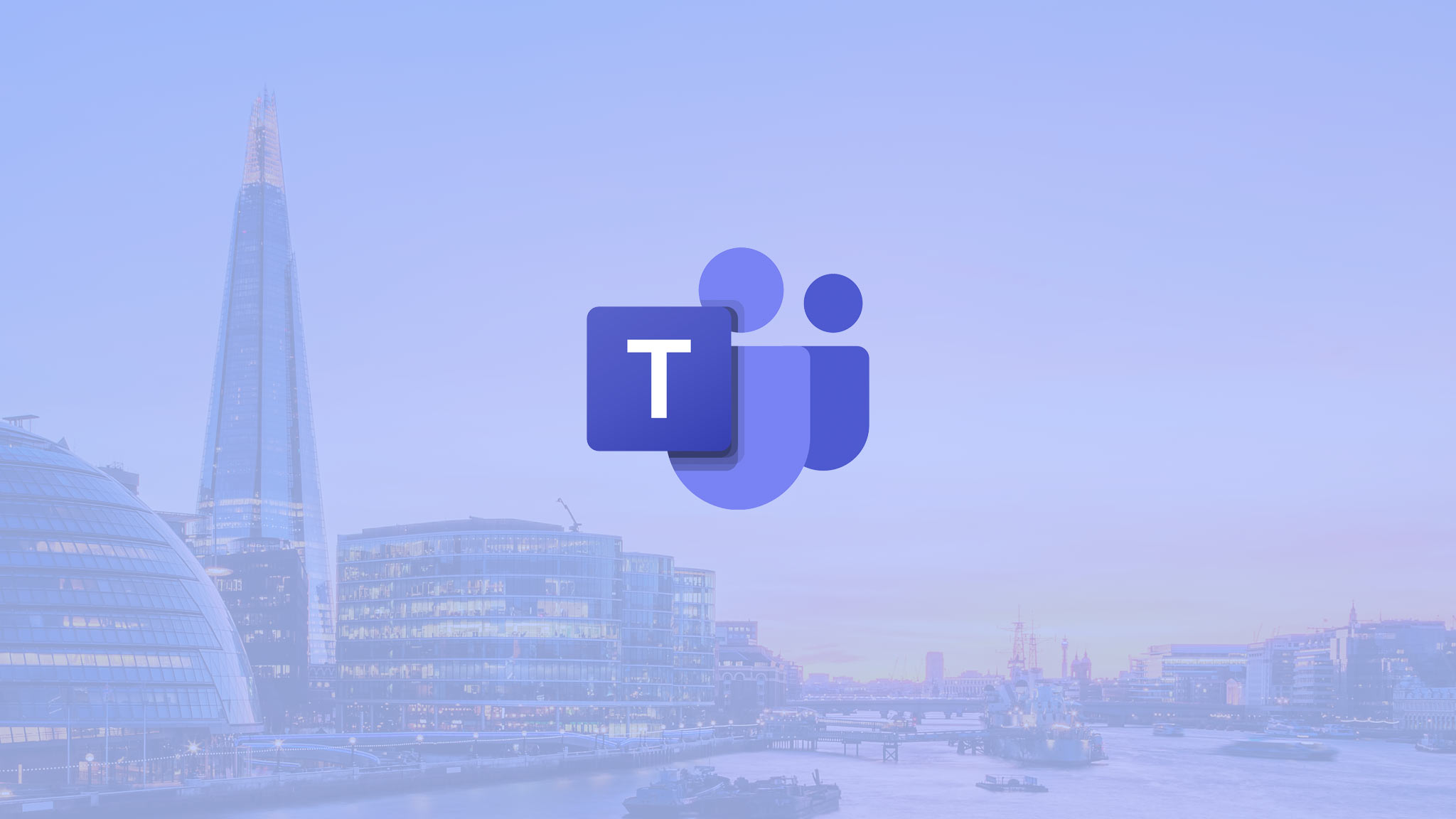 microsft teams benefits_feature image
Microsoft Teams for UK business: All the 17 key benefits explained
The COVID-19 pandemic has forced many organisations to embrace remote working and digital collaboration, with Microsoft Teams proving to be a popular choice among UK businesses. The platform has experienced remarkable growth, with daily active users rising from 70 million to 270 million in just two years (Source: Statista). Its innovative features, including chat, video calls, file sharing, and app integrations, make collaboration and communication smoother and more efficient. In the following sections, we'll explore the key benefits of adopting Microsoft Teams within a business venture so as to make a well-informed decision.
90% of UK businesses are using Microsoft Teams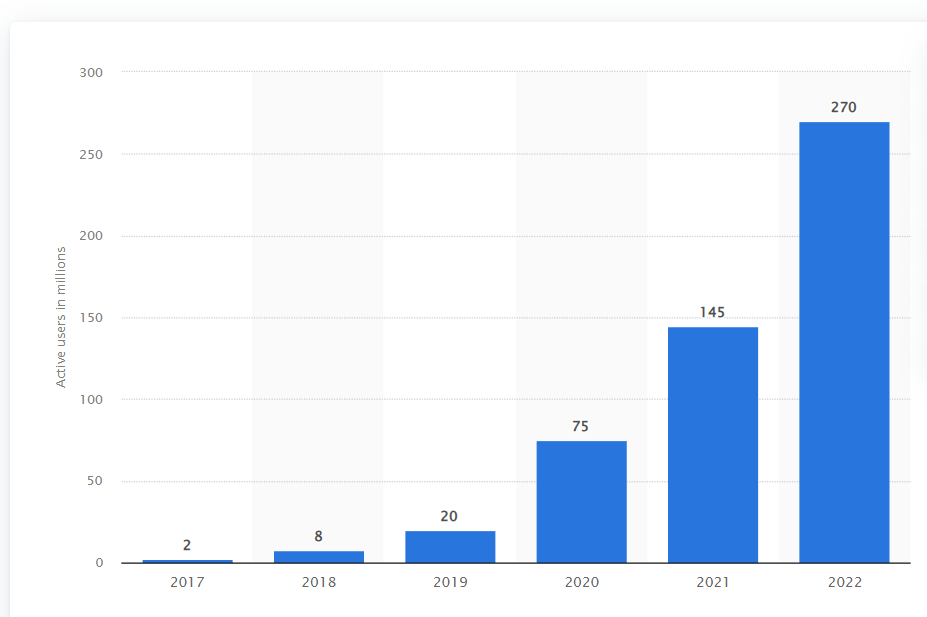 Number of daily active users (DAU) of Microsoft Teams worldwide as of 2022(in millions).
Source: Statista
According to Enghouse Interactive, 90% of UK businesses use MS Teams as their primary collaboration tool. This extremely high adoption rate is a testament to its efficiency and effectiveness in enabling businesses to boost collaboration, productivity, and operations. It's also no surprise that 91 of Fortune 100 companies use Teams, while in 2022 Microsoft reported more than 270 million monthly active users globally.
Microsoft Teams Benefit #1: No added cost for Microsoft 365 users
If your organization already utilises Microsoft products and services, such as Office 365 for email, word processing, and spreadsheets, then incorporating Teams can be a fantastic way to enhance your operations without any additional expenses. MS Teams offers a streamlined and integrated experience that seamlessly integrates with other Microsoft offerings, providing convenience and simplifying the management of multiple subscriptions and tools. This cost-saving benefit is especially important for small and medium-sized enterprises (SMEs), as it helps to reduce monthly or yearly expenses, which can be crucial for organizations that are budget-conscious.
Microsoft Teams Benefit #2: Extended list of integrations for agility
Microsoft Teams enables businesses to remain nimble and productive through its extensive range of integrations. Teams provides seamless connections to a variety of third-party services and tools, enabling businesses of all sizes to maintain an organized and efficient workflow, with all their data and communications centralized in one place. For instance, integrating with Asana through Teams helps teams stay on track and well-coordinated, streamlining the process even further.
Microsoft Teams Benefit #3: Helpful bots
Microsoft Teams comes with two helpful bots, T-Bot and WhoBot. These bots are designed to offer users an efficient and seamless way to access answers to their queries, eliminating the need to hop between different applications. With T-Bot, for example, scheduling a meeting becomes a breeze, with instant step-by-step instructions available at the touch of a button. This not only saves valuable time, but also enhances the team's overall productivity and working experience.
Microsoft Teams Benefit #4: Easy to find any document – even those you have deleted
With Teams, UK small and medium-sized enterprise owners can enjoy a streamlined file management system that keeps all their important documents safe and accessible in one secure location. The 'Files' tab and the convenient 'Recover Deleted Files' feature make it a breeze to find the files you need quickly and easily, ensuring that critical information is never lost or hard to access. This provides a significant advantage for businesses, helping them to stay organized and productive.
Microsoft Teams Benefit #5: Integration of all tools in one location for maximum convenience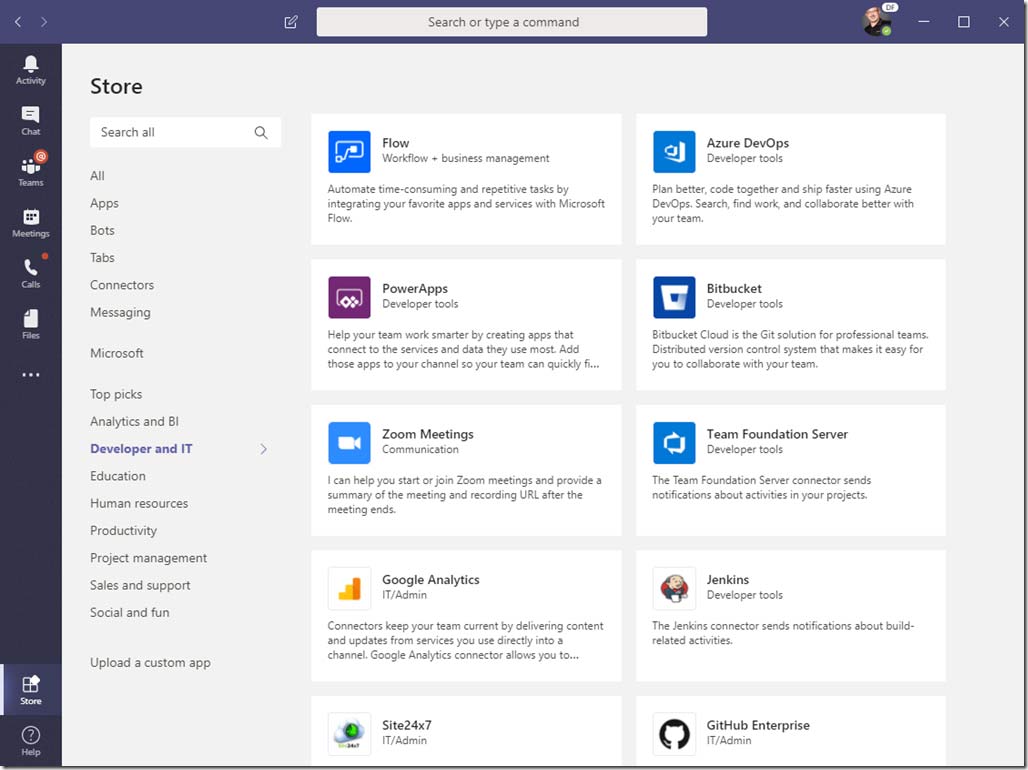 With over 300 app integrations, such as SharePoint, OneNote and OneDrive, Microsoft Teams provides the ultimate convenience and ease-of-use. These integrations allow all team members to access all the necessary tools and information within one unified platform, reducing the frustration and confusion associated with managing multiple applications and subscriptions. The result is a more efficient, collaborative, and ultimately successful business experience.
Microsoft Teams Benefit #6: Immediately available company-wide updates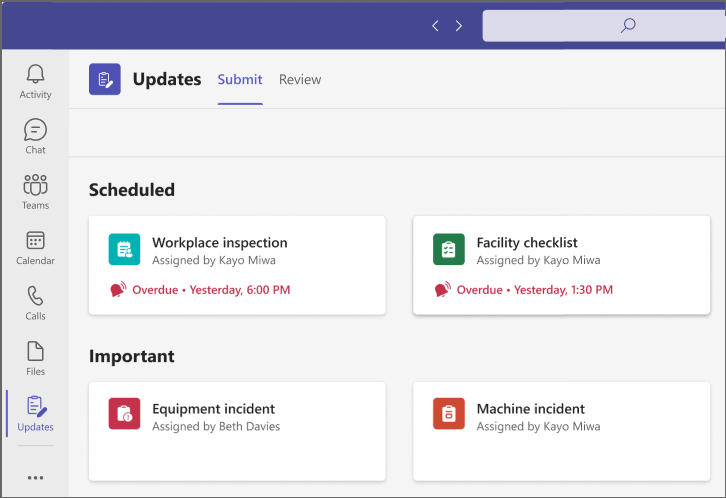 For business owners, team leaders, or anyone who needs to make a significant announcement, Microsoft Teams provides a simple and effective solution for communicating vital updates to the entire organization. By harnessing the power of this platform, businesses can effortlessly distribute announcements and other important information, ensuring that everyone is informed and on the same page. This minimizes the risk of miscommunication and maintains a sense of unity and awareness within the company.
Microsoft Teams Benefit #7: Personalise your workspace for higher performance
Each user has the flexibility to arrange their navigation bar, personalize their background, and quickly access important files and apps. Personalization of the work experience can lead to higher levels of user satisfaction and more productive employees.
Microsoft Teams Benefit #8: Maximum Security
Teams utilizes state-of-the-art encryption protocols to safeguard confidential data, ensuring that it remains protected. Additionally, you have the flexibility to customize access rights, giving you the peace of mind that only authorized individuals can access sensitive information.
UK statistics say that: 42% of the cyber attacks affected UK companies with up to 250 employees. (UK Cybersecurity report 2022, TWC IT Solutions)
Microsoft Teams Benefit #9: At any time, you can make high-quality voice calls
Clear and quality voice calls are paramount to maintaining effective communication with team members and clients for UK businesses. To ensure a seamless experience, Microsoft Teams offers smooth and uninterrupted voice calling with excellent sound quality and clarity. This feature is particularly valuable for businesses that require regular communication to function efficiently.
 Microsoft Teams Benefit #10: Access data or files from any location, on any device, at any time
With Microsoft Teams, employees have the ability to effortlessly access their most up-to-date files and data from anywhere, making it possible for them to maintain their productivity and efficiency even when working outside of the office. This helps keep them connected and on top of their responsibilities, ultimately leading to better results for the business as a whole.
Microsoft Teams Benefit #11: Productivity is increased
Microsoft Teams equips teams with a wealth of powerful features, such as task management, file sharing, real-time collaboration, and seamless communication, that allow them to work together in a more productive and efficient manner. Moreover, its integration with other Office 365 applications like Outlook, Word, and Excel makes it easier to carry out tasks and track progress.
Microsoft Teams Benefit #12: Real-time chat option
Having a real-time chat option in a business communication tool is crucial to stay connected with colleagues and clients. Whether you need to send a quick message to a colleague or respond to a client's enquiry, Teams makes it easy to stay connected with your colleagues and clients through its simple-to-use real-time chat option. This feature is crucial in ensuring effective and efficient communication within your business.
Microsoft Teams Benefit #13: With simple meeting and scheduling tools, there will be no more lost time
Having efficient and user-friendly scheduling and meeting tools significantly boosts productivity and saves valuable time for UK businesses. Teams offers exactly that, allowing employees to effortlessly schedule and attend virtual meetings with ease. Additionally, the platform integrates seamlessly with Microsoft Outlook, streamlining the scheduling and management of appointments. With Teams, businesses can focus on what really matters: getting work done.
Microsoft Teams Benefit #14: Communication is now more meaningful
Effective communication is a challenge in any work environment, and virtual meetings can exacerbate the issue as it becomes difficult to interpret nonverbal cues and body language on a computer screen. The platform's live reactions feature provides a solution, allowing participants to express their thoughts and emotions through the use of four options: like, love, applause, and laugh. This innovative feature enhances communication, promoting a more interactive and engaging atmosphere during virtual meetings, making it easier for UK businesses to communicate effectively.
Microsoft Teams Benefit #15: No more overloaded email inboxes due to unnecessary notifications
Teams provides a one-stop solution for all your collaboration requirements, reducing the number of applications you need to navigate and declutter your inbox. With the ability to personalize notifications, you can concentrate on the critical updates and messages that matter most, ensuring that you stay on top of your work.
Microsoft Teams Benefit #16: Document collaboration and editing are made simple
Through its document collaboration and editing tools, Teams allows several users to make changes to a document simultaneously, eliminating the need for excessive emails. Plus, it seamlessly integrates with Office 365, enabling users to quickly and conveniently access and edit documents within the platform.
Microsoft Teams Benefit #17: Microsoft Teams Developer Platform to make decisions faster
The Microsoft Teams Developer Platform offers UK businesses a formidable tool to make informed decisions with ease. By integrating third-party applications and tailoring solutions to meet specific business requirements, Teams streamlines workflows and reduces the time spent on repetitive tasks. This leads to increased efficiency and a faster decision-making process, empowering businesses to drive success.
Impressive Statistics for Microsoft Teams that you should not ignore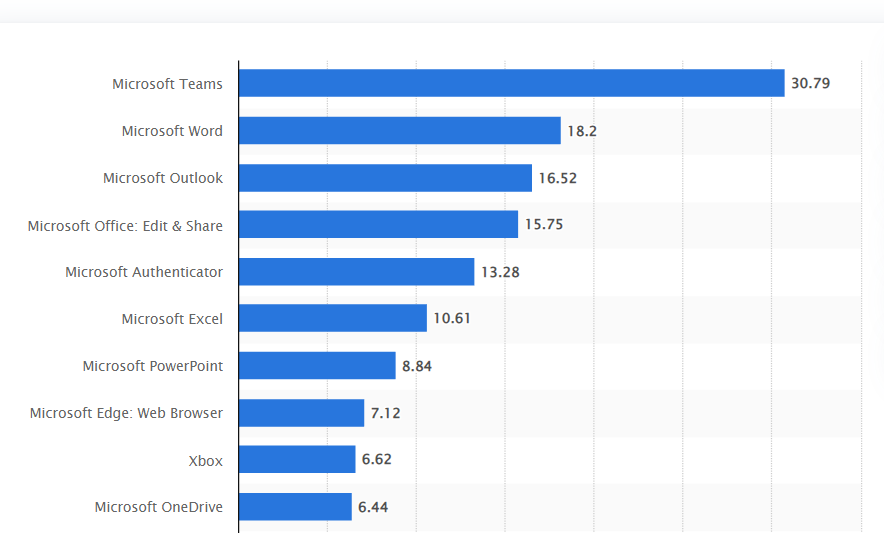 Top 10 Most popular Microsoft apps worldwide in 2nd quarter 2022, by downloads.
Source: Statista 
Statistic 1# The daily active user count for Microsoft Teams saw a substantial increase in 2022, nearly doubling from 145 million users in 2021 to 270 million. (Source)
Statistic 2# Microsoft Teams is available in 181 countries, in 44 languages (Source)
Statistic 3# Several well-known companies, such as Accenture, Continental AG, Ernst & Young, Pfizer, and SAP, have adopted Microsoft Teams with a user base exceeding 100,000 active users.(Source)
Statistic 4# During the third quarter of 2021, the Microsoft Teams mobile app saw approximately 13.8 million downloads in the Europe, Middle East, and Africa (EMEA) region. Over the course of 2020 and 2021, EMEA had the largest number of app downloads, reaching a high point of approximately 27.4 million downloads in the second quarter of 2020.(Source)
Statistic 5# Between March and June of 2020, Microsoft Teams experienced a growth rate of 894%, outpacing the growth of Zoom.(Source)
Microsoft Teams vs Zoom vs Google Meet vs Slack: Do we have a winner?
MS Teams vs Zoom
When considering the features of Microsoft Teams and Zoom, both platforms offer versatile communication solutions that are widely utilized by UK businesses. Microsoft Teams, as a part of the Office 365 suite, integrates seamlessly with other Microsoft products and provides a comprehensive range of features, such as file storage and collaboration, task management, and real-time chat. On the other hand, Zoom has established itself as a leading provider of video conferencing and online meetings, with a strong emphasis on high-quality audio and video, screen sharing, and recording capabilities. The choice between the two platforms ultimately depends on the specific needs and requirements of the organization. Those looking for a unified platform with extensive features and integrations may find that Microsoft Teams is the ideal solution, while those in need of a dedicated video conferencing solution may find that Zoom provides the necessary functionality. Ultimately, both platforms are highly capable and offer robust features, making the decision between them a matter of individual preference and specific business requirements. It is clear though that there is no right or wrong choice. The choice depends only on your business need and priorities. 
MS Teams vs Google Meet
Google Meet is part of the G Suite platform and integrates with Google's suite of productivity tools like Gmail, Google Drive, and Google Calendar. While Teams offers task management and file sharing capabilities, Meet places a greater emphasis on video and audio communication. Both platforms boast user-friendly interfaces, with Teams offering more customization options for its users. In terms of security, both platforms employ encryption protocols to ensure the protection of sensitive data, with Meet having slightly more robust security measures in place. Verily, it is evident that there is no one-size-fits-all solution. The selection of the ideal platform rests solely on the specific needs and priorities of your business. The ultimate determination between Microsoft Teams and Google Meet shall be based on the distinct requirements and characteristics of your organization.
MS Teams vs Slack
While both Slack and Microsoft Teams offer similar functionalities, including chat, file sharing, and virtual meetings, there are some distinct differences between the two. Slack's interface is designed to be more user-friendly, with a more intuitive navigation and easier file sharing options. Meanwhile, Microsoft Teams is equipped with a suite of project management and file collaboration tools that are particularly well-suited for teams who work together on projects. In terms of security, Teams offers a more robust set of features, making it the more secure choice for businesses dealing with sensitive data. Additionally, when it comes to pricing, Slack may be a more cost-effective option for smaller teams, but for larger organizations with multiple users and teams, Teams provides greater value. 
TWC IT solutions is one of the leading Gold Microsoft Partners in the UK
Microsoft Teams offers a comprehensive and integrated communication platform that can bring numerous benefits to companies of all sizes. With features such as real-time chat, file and data sharing, and effective scheduling tools, Teams can help increase productivity, facilitate meaningful communication and simplify collaboration. TWC IT Solutions is one of the leading Gold Microsoft Partners in the UK, offering top-notch Microsoft Teams services to businesses across the country. Book a consultation with TWC IT Solutions today.
Curated with love by TWC IT Solutions.
Diablo Cody
"PUT YOUR BLOG OUT INTO THE WORLD AND HOPE THAT YOUR TALENT WILL SPEAK FOR ITSELF."
IT Awards and Distinctions.
Three distinctions in two years.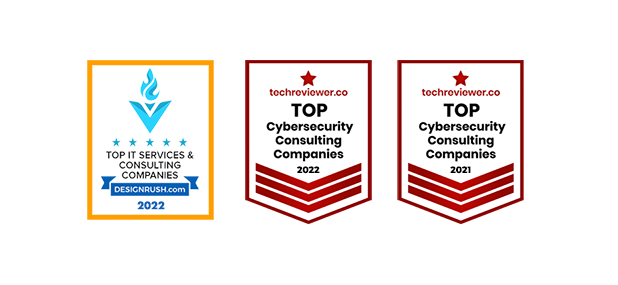 Footer Section
USA SUPPORT OFFICES:
Los Angeles
New Jersey
ASIA SUPPORT OFFICE:
Hong Kong, China
MIDDLE EAST SUPPORT OFFICE:
Dubai, UAE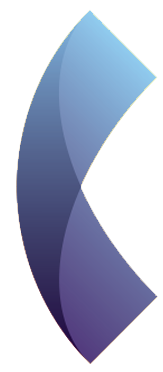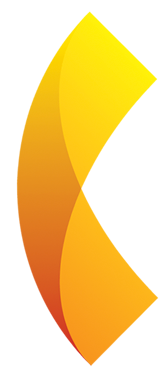 UK HEAD OFFICE:
32-34 Station Close
Potters Bar
London
EN6 1TL